We arrived in Split during Summer time in July 2015. I believe it's important to plan in advance what is the best time to visit a new destination. Since it was summer, we knew Split was going to be very hot and crowded. Nevertheless, Split is a beautiful city, full of life, energy, and beautiful beaches.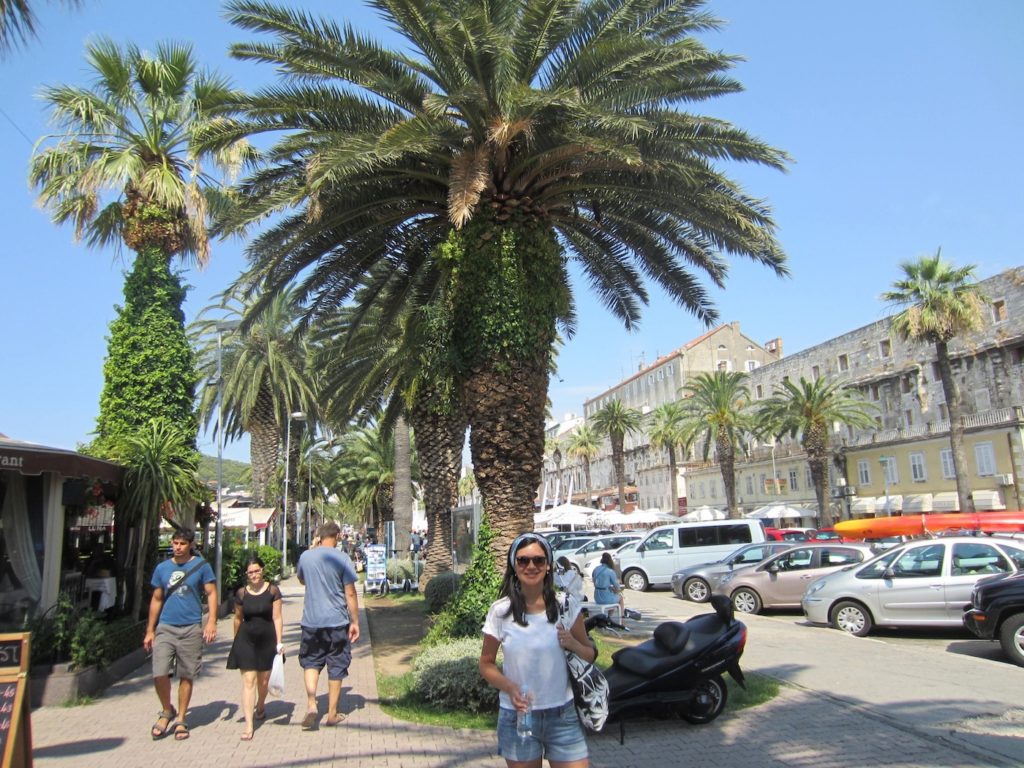 Riva Harbor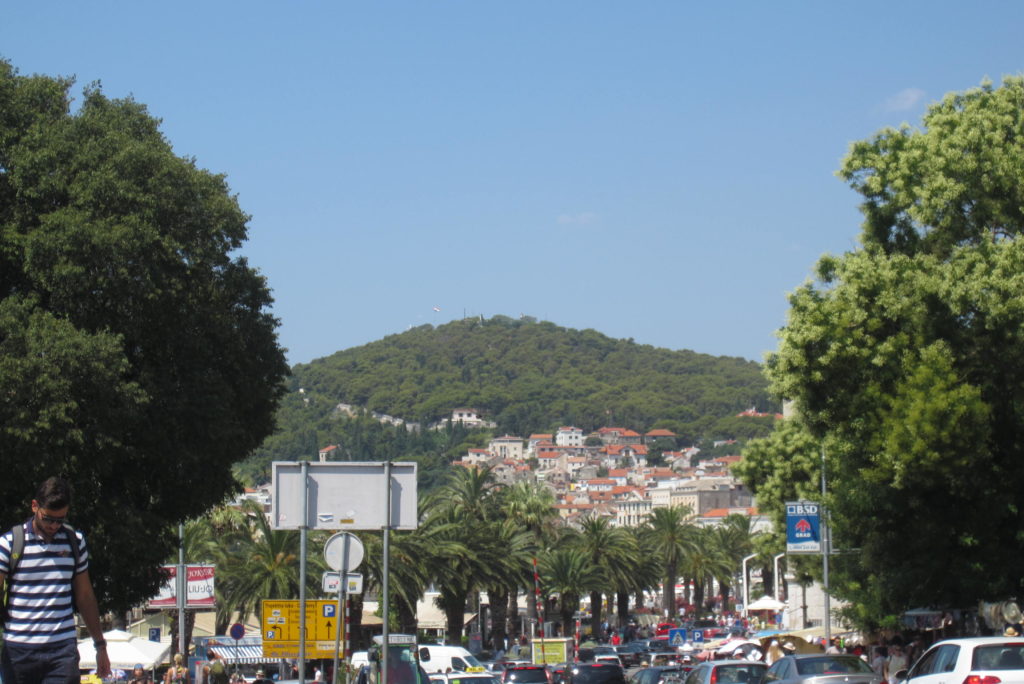 Split is the second-largest city in Croatia and is a great place to see the Dalmatian life. In our case, we just wanted to relax, spend time on the beautiful beaches and enjoy the food.  Croatia, in general, is a little bit expensive because is a touristic destination, but of course, there is always a way to save money on a trip. These are 5 ways of how we managed to save money during this trip.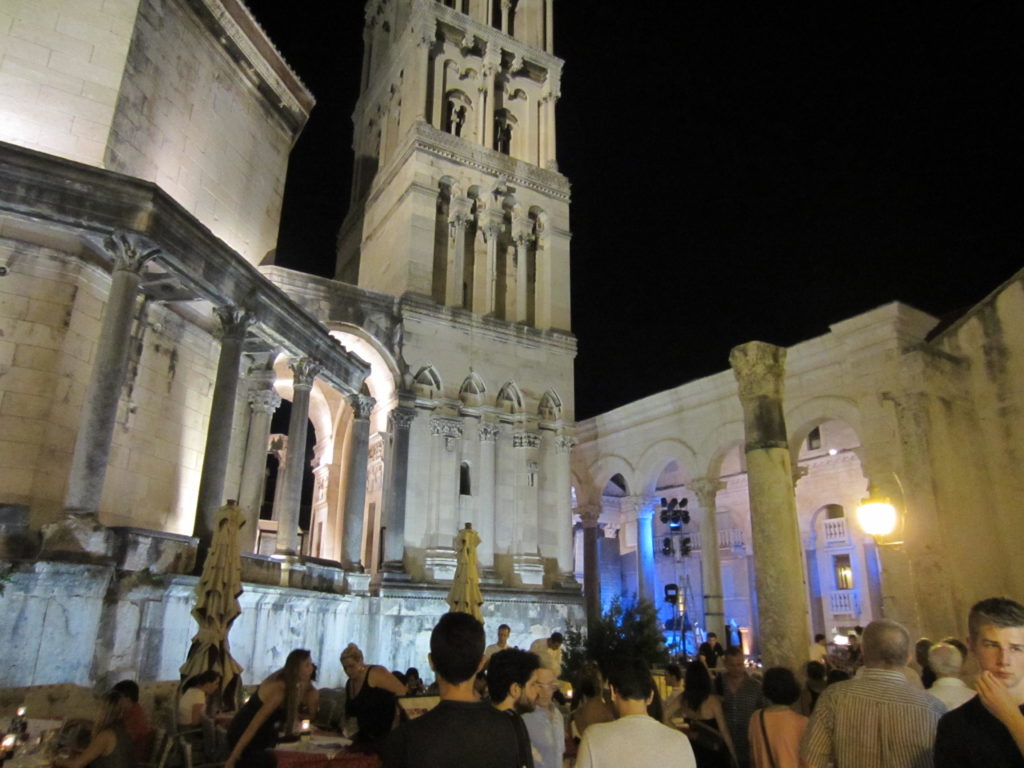 Stay at an Airb&b.

Of course, it's great to spend time in a nice hotel, enjoy the pool and the big breakfast buffet. But when you are on a budget the best option I recommend is to stay at an Airb&b. We found an amazing apartment in Split and it was one of the best places I have ever stayed in my life. It was just perfect because it had everything we could need such as towels, kitchen equipment, washing machine, and dryer. There were many grocery shops nearby (including a Croatian bakery just around the corner) and the owner was so nice that she even filled the fridge with fresh tomatoes, Croatian wine, and beers. Does all of these things just sound perfect? Well, it really was. Let me know if someday you would need the details.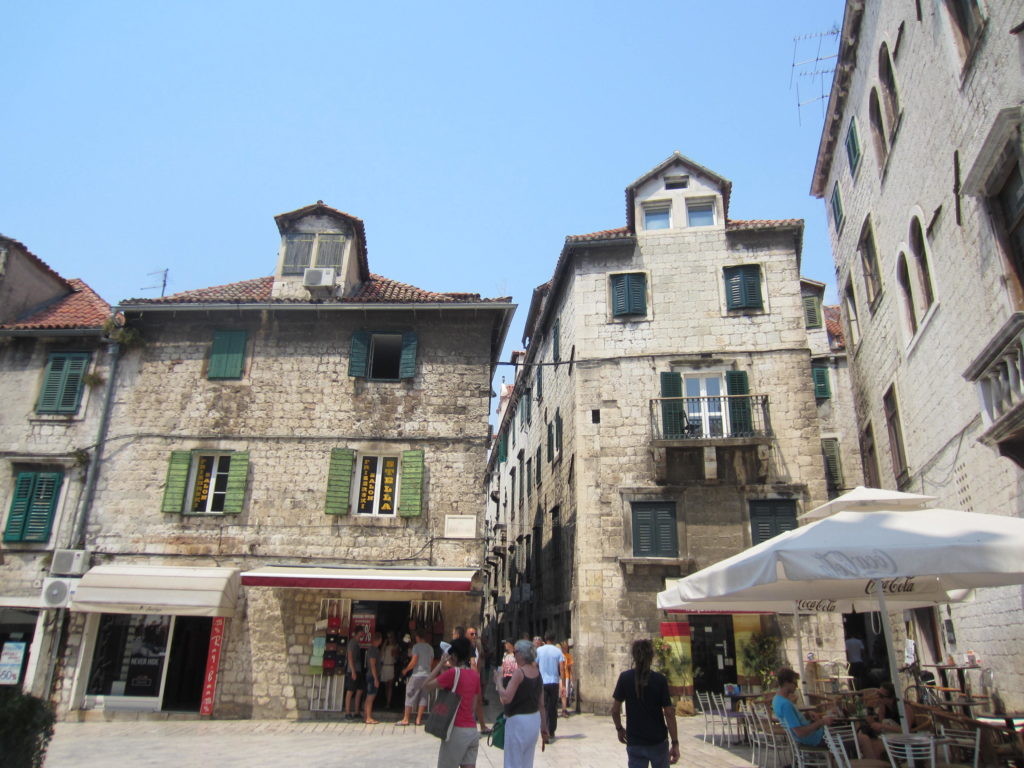 Buy Food in Supermarkets.

As I mentioned, there were many grocery stores in the neighborhood.  I bought local products and a couple of times I prepared salads or bruschettas, which were easy to make during summer time.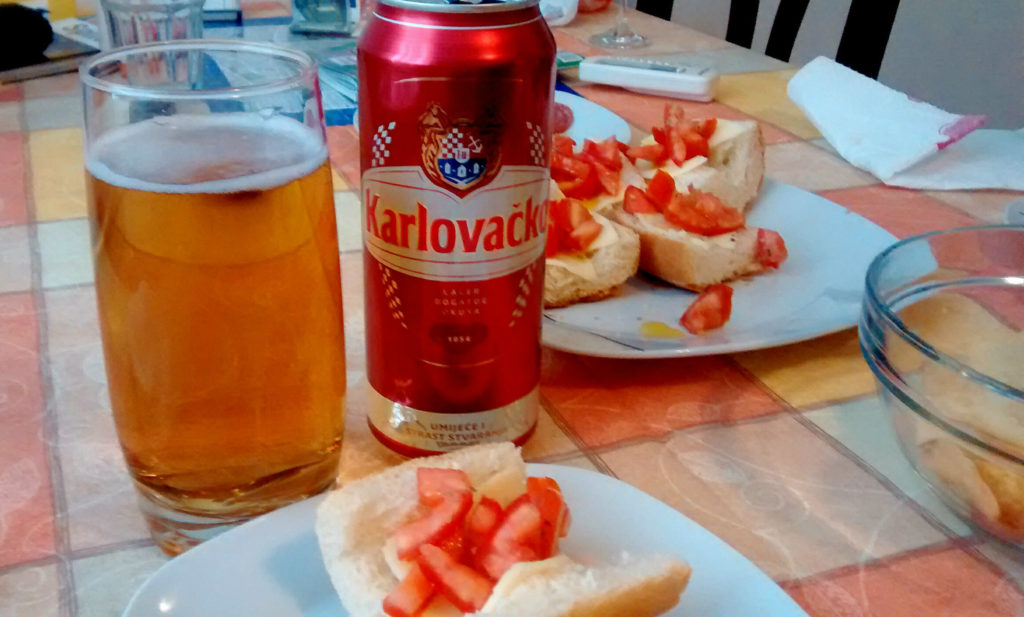 It is ok to drink tap water in Croatia
In a shop, a small bottle of still water cost 6 Kunas (around 0.80 euros, 0.90 dollars). If you are wondering around the streets, then it's fine to buy a bottle. In the house, you can fill a jar with tap water and put it in the fridge. It's perfectly fine to drink tap water in Croatia and it tastes really good.
Look for restaurants outside the city center
Everybody knows that restaurants in the city center are a "tourist trap". During the first night in Split, we were really hungry after a long walk around the city, so we stopped at one cute restaurant with little tables on the street. A dinner for two cost around 187 kunas (27 euros – 2 salads and 2 small beers) and an additional 26% extra charge. Until now, we still don't know why we got that extra charge.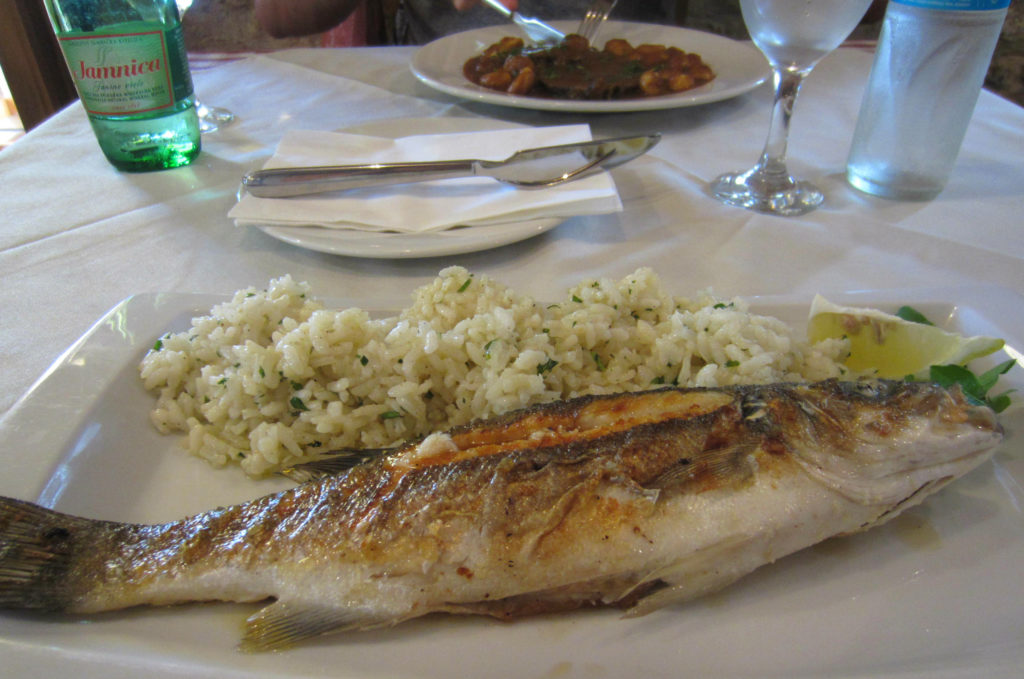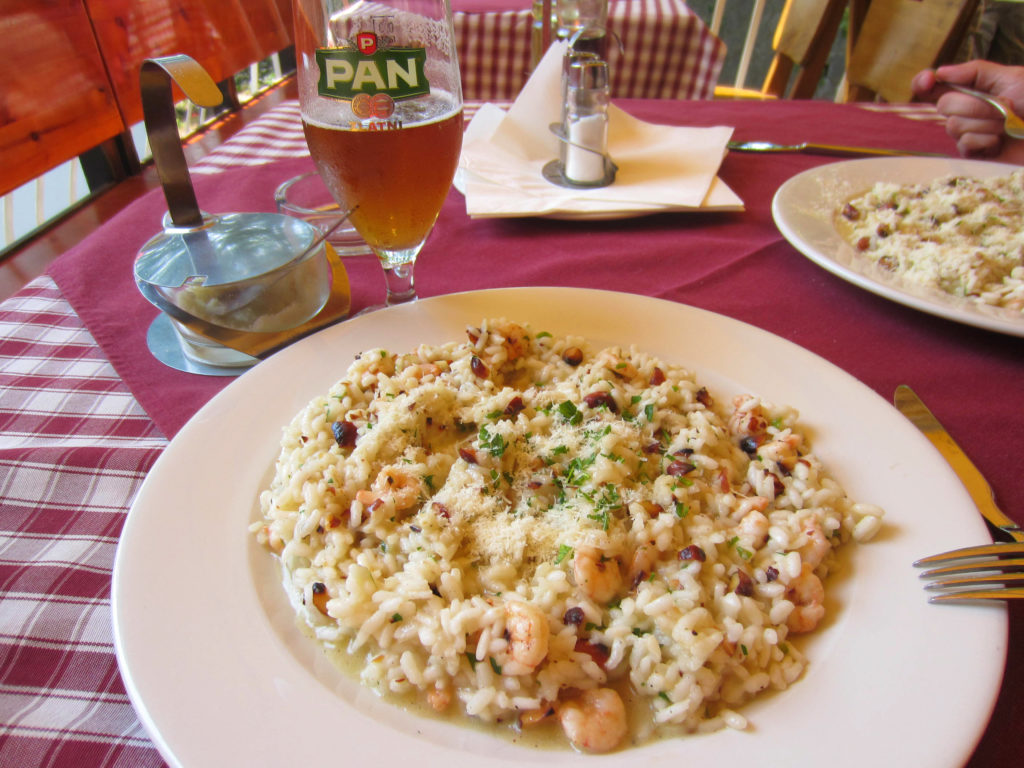 Take the Bus to the Airport
Do not take a taxi when you arrive at Split airport, it cost around 50 euros. The best option is to take the Shuttle buses that cost 37 kunas (5 euros). After any flight, these buses run from the terminal to the city center. From there, if you do not feel like walking, you can take a taxi, which will cost much cheaper than taking it from the airport. If you like to walk like us, you will soon figure out that Split city is not that big, so everything is reachable within walking distance.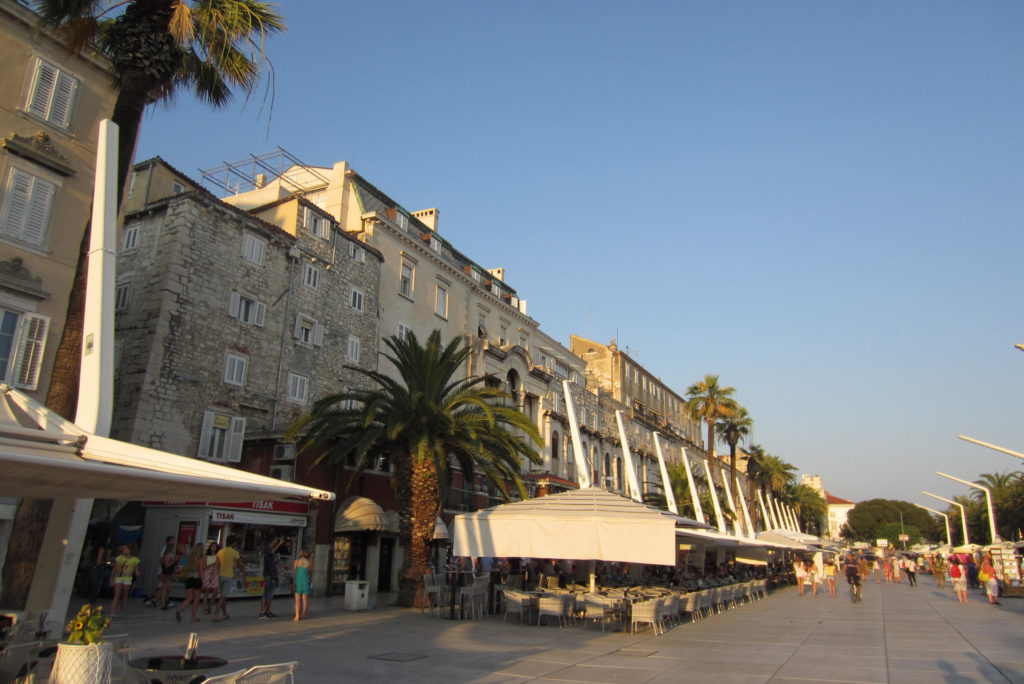 If you like going to the movies, there is a movie theater called Cine Star. It cost 34 kunas (5 euros) for two people. Unbelievable!.
Here are more photos of Split 🙂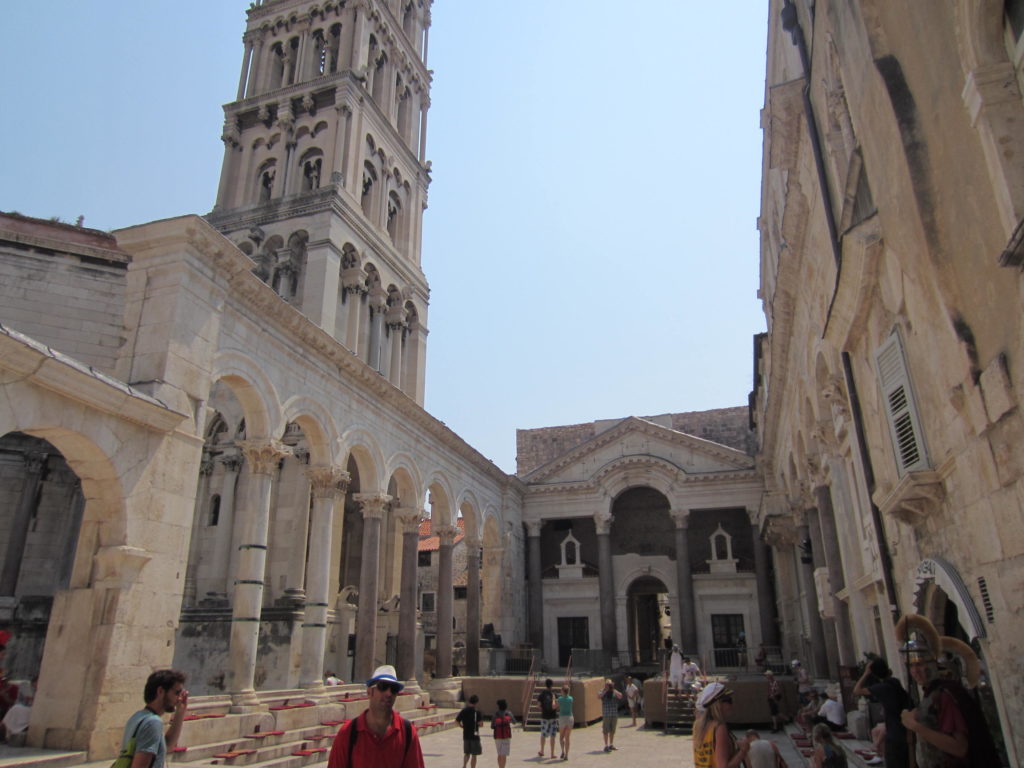 The Peristyle of Diocletian's Palace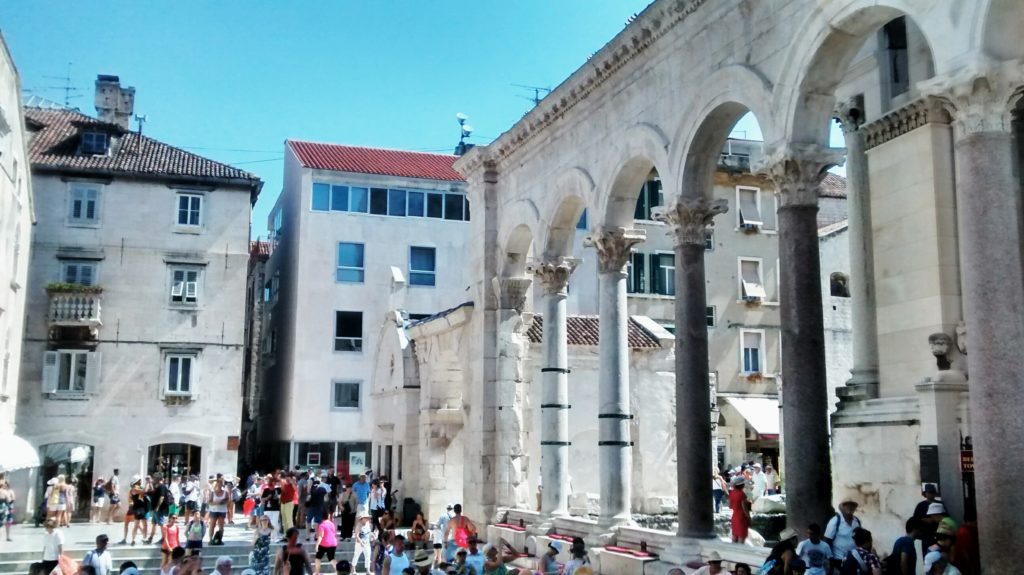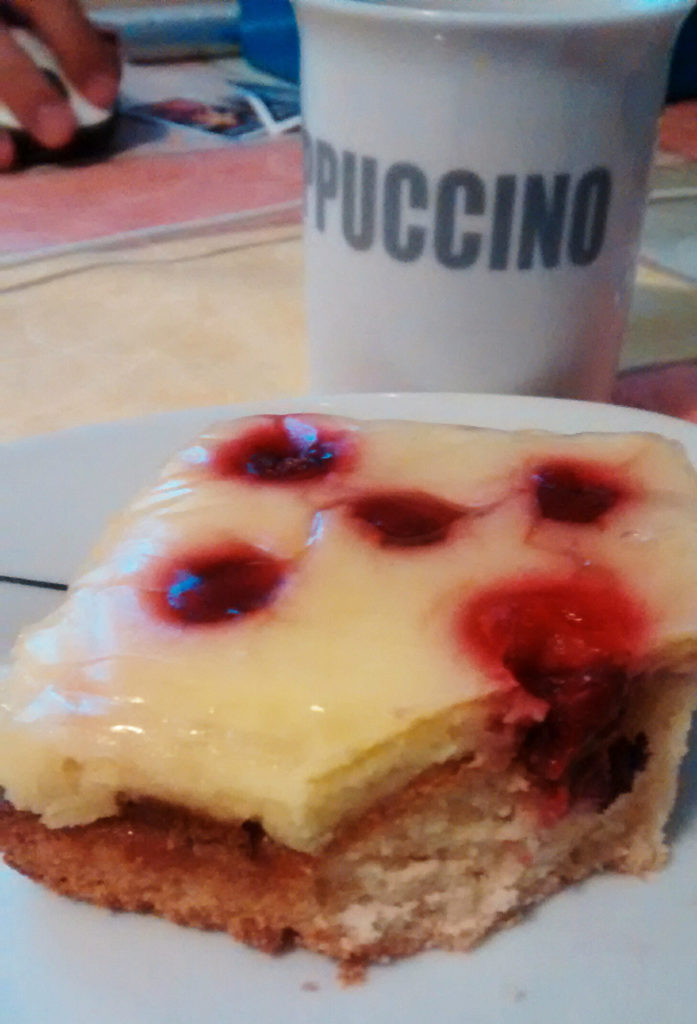 Author:
Fiorella
Fiorella is the author of Chica On The Road. She is a Peruvian girl, who loves to travel. She lived in Bolivia, Italy, Australia, United States, Canada, Germany, and Southeast Asia. She created this travel blog to inspire others to travel more and share travel tips. She is now learning Italian and still traveling.