We took the train from Prague to Budapest via Budapest EC Eurocity HI center and after 4 hours we arrived in Bratislava. Slovakia is not a popular destination, however, it's an interesting place. To be honest, one of the reasons why we chose this new destination was because of a movie called Europe Trip (Scotty doesn't know…). Anyway, we were excited to visit this medieval and charming city and best of all, our return ticket back to Prague, cost just 13 Euros.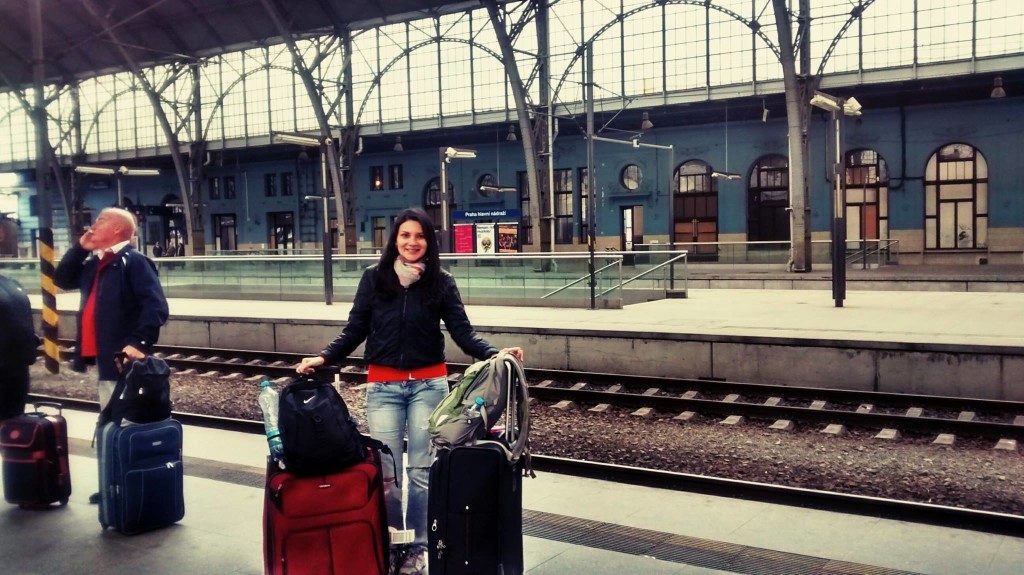 One important thing before I continue: I would always recommend reserving your seat when traveling by train around Europe. This can save you from any trouble, especially from the stress of looking and walking until you find an empty space. Luckily, after learning this lesson and walking for a couple of minutes inside the train, we ended up in the dining area.
Beers consumed: Soproni and Staropramen
After a relaxing trip, we arrived in Bratislava. Let me tell you my first impression of the city. Let's say the station and its surroundings didn't look so secure. Nevertheless, we had no choice but to drag our luggage to the hotel and tried to get the most of this trip.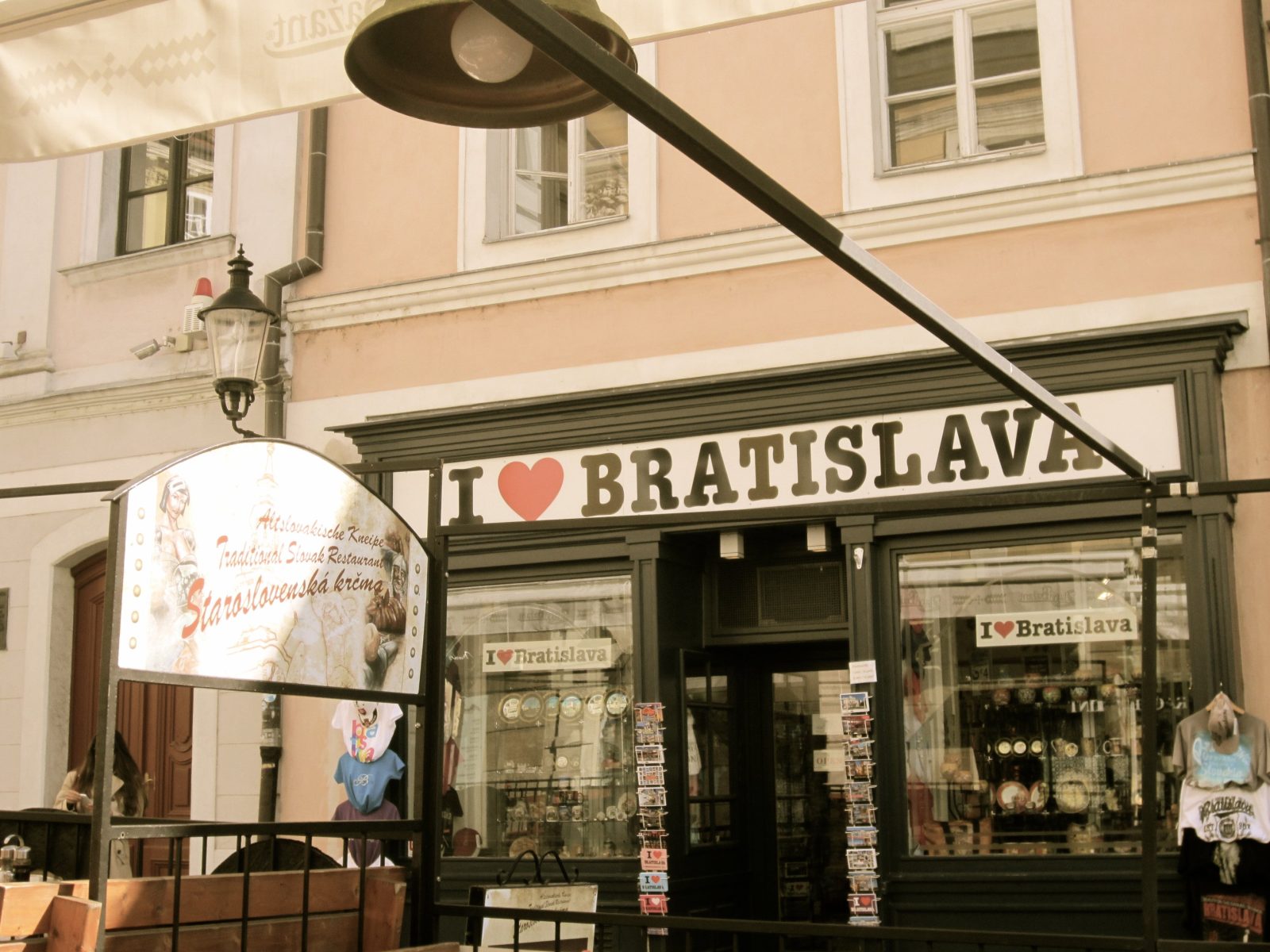 The next day, we walked to the historical center of Bratislava (Old Town) OMG!, What a beautiful place!. The center of Bratislava is surrounded by amazing historical buildings.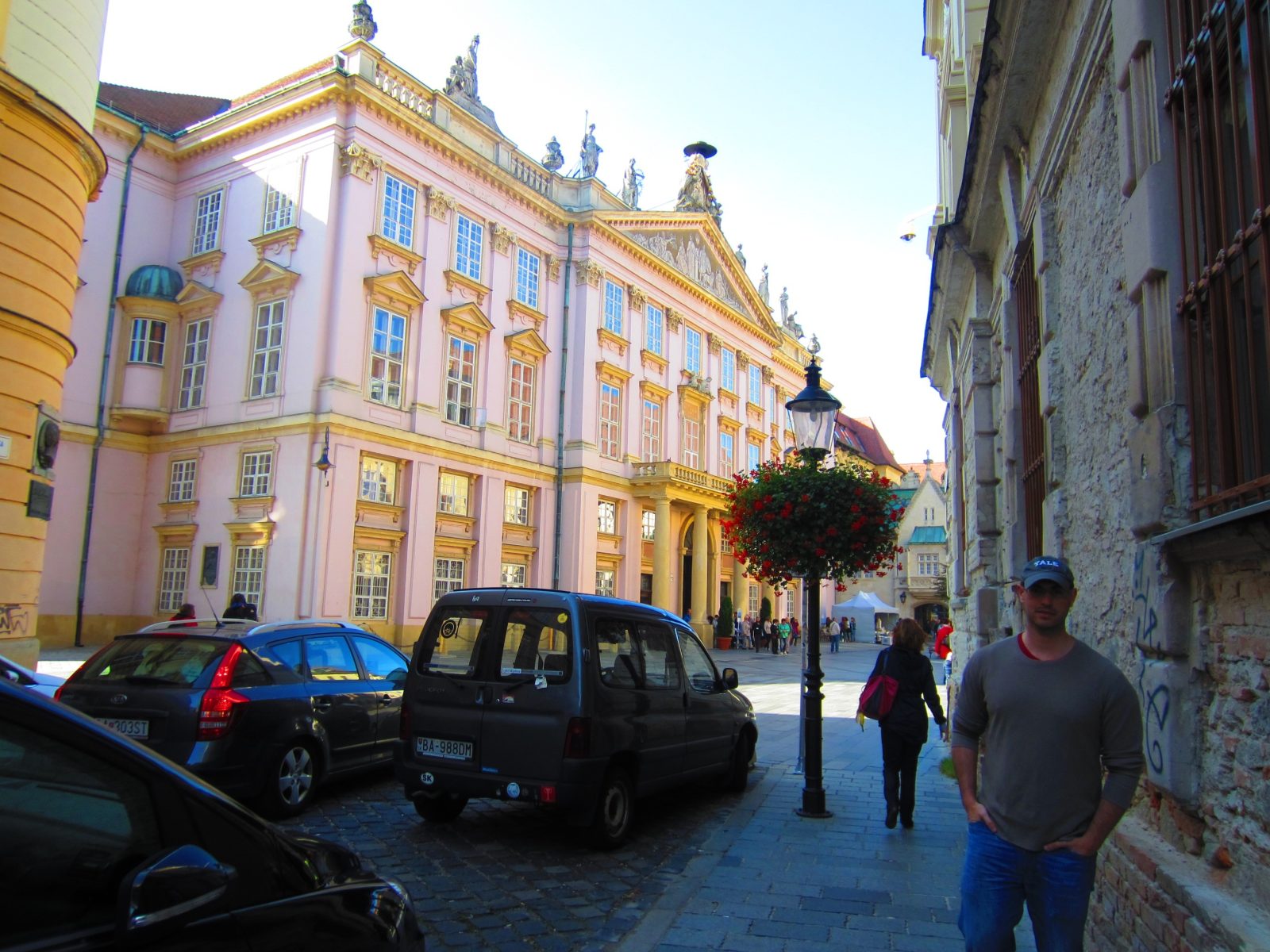 Most local restaurants and cafes don't accept credit cards. So you need to always carry cash in your pockets.
Local Currency: EUROS
For us, it was a little bit difficult because we came from Prague and we only had Czech crowns and US dollars, so we had to look for exchange offices all the time and lose money with the exchange rate. A good thing is that there are a lot of ATMs in the city, so these ATM's can also get you out of trouble.
ATM's are called: BANCOMAT
Near Theater Center, we found a street full of restaurants and outdoor bars. The place that we liked the most was Pub 17. There, beers of 0.5l cost only 1.5 Euros. Really?. Yes, I said 1.5 Euros, that was the cheapest price I've ever paid for a beer (By the way, this bar doesn't accept credit cards). Because we liked the place a lot, we returned the next day to have lunch.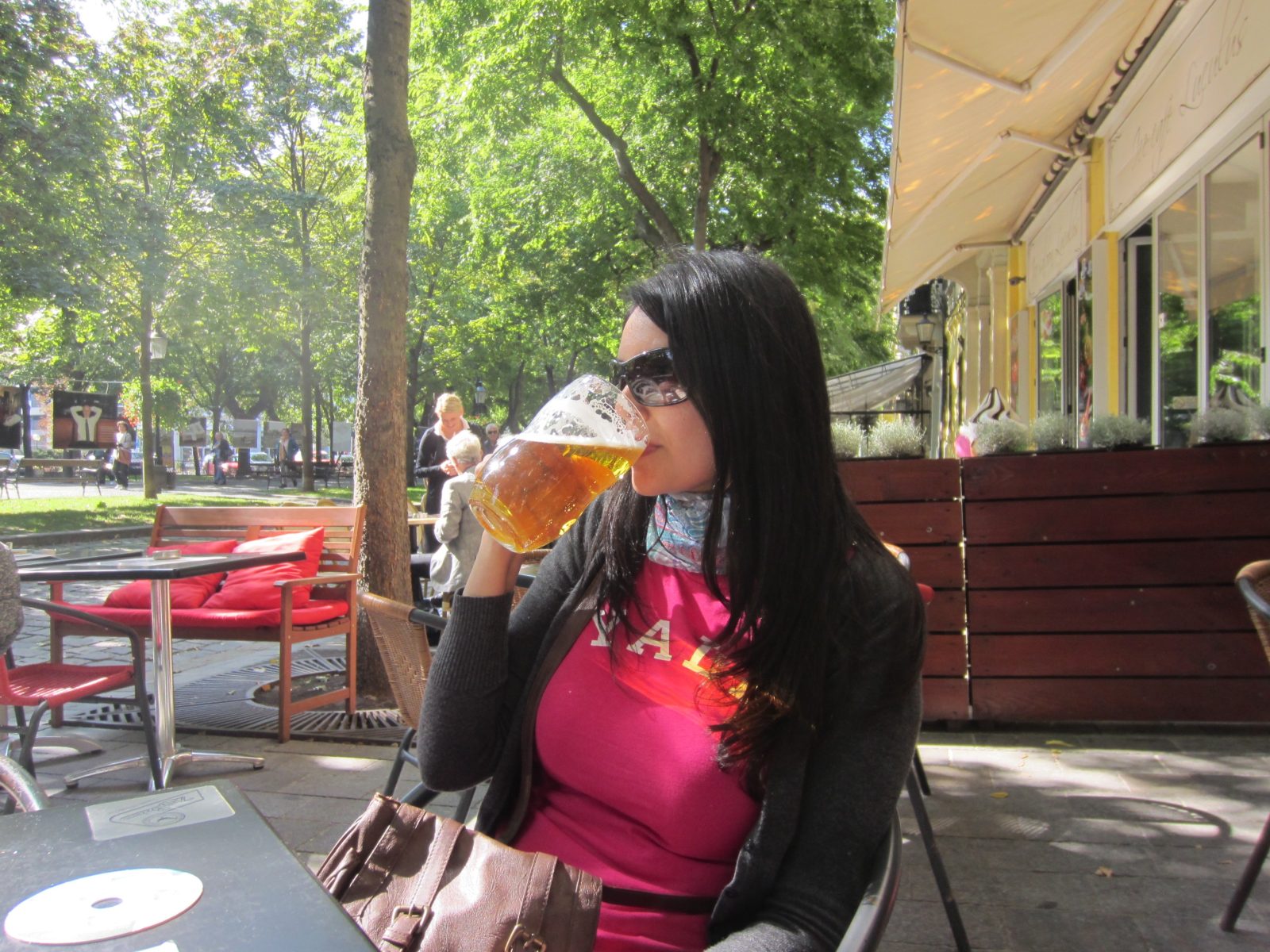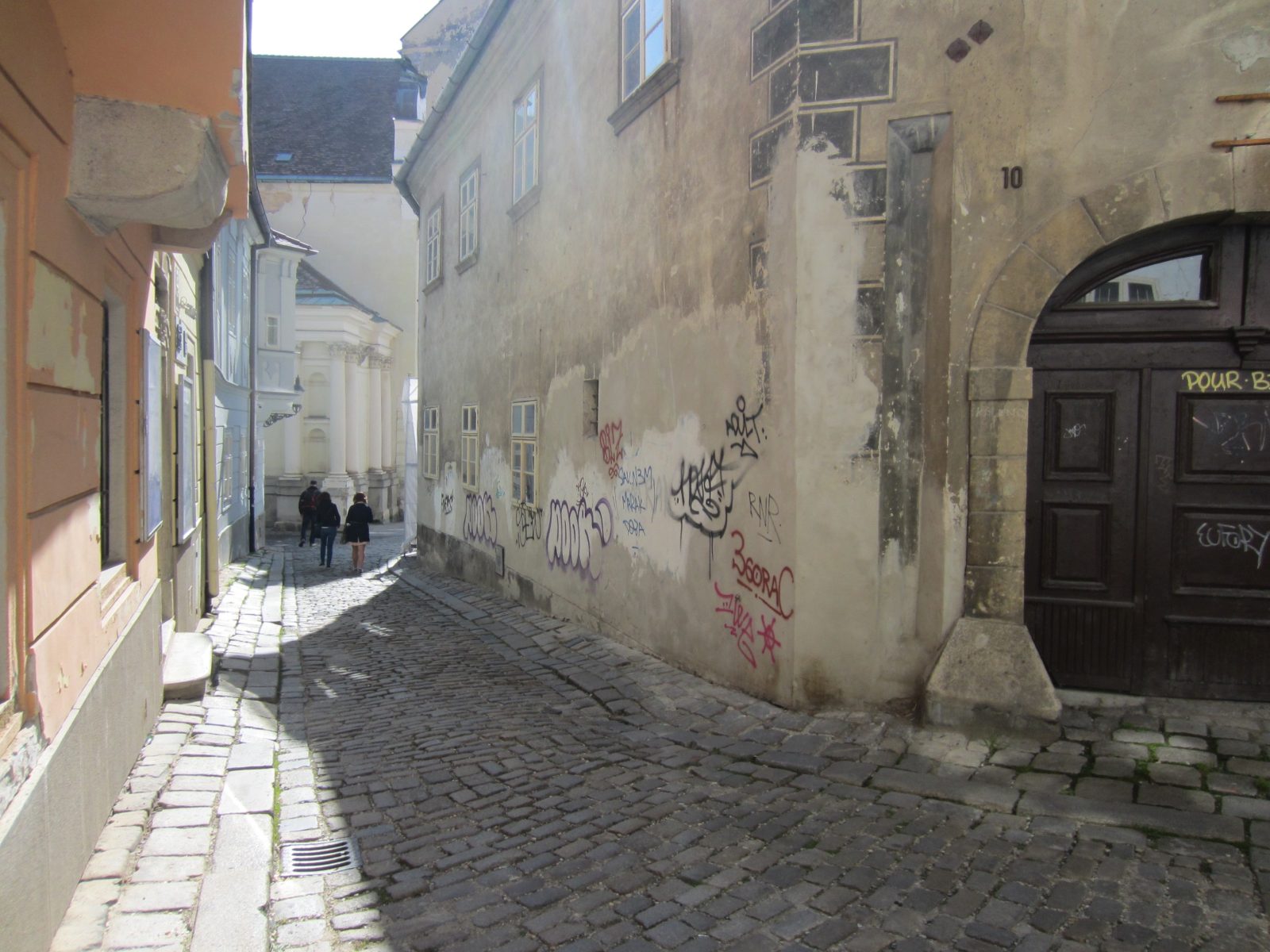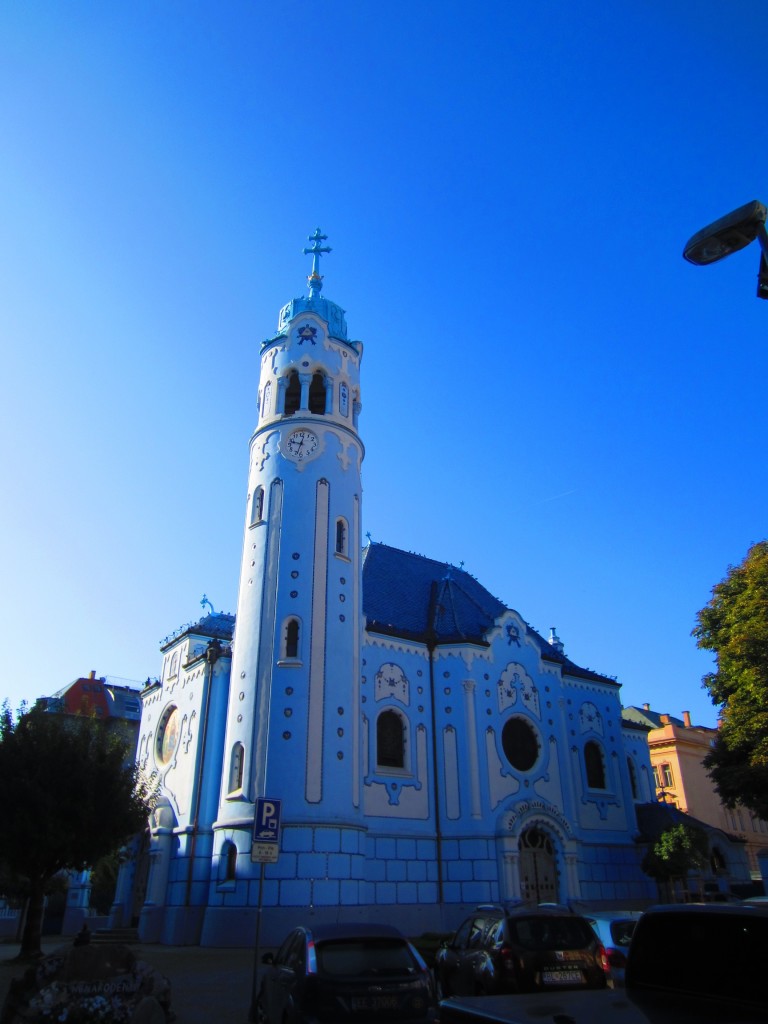 In three days you can see all Bratislava. Also, a friend from Slovakia recommended us to make a day trip to Vienna. From Bratislava Central Station you can take a train and arrive in Vienna in 1h 40min. If you like going shopping, there is a Mall called Eurovea. There you can find many stores, restaurants, and expensive brands; and if you want to buy food, there is the supermarket called Billa, which is very cheap and you can find anything.
Author:
Fiorella
Fiorella is the author of Chica On The Road. She is a Peruvian girl, who loves to travel. She lived in Bolivia, Italy, Australia, United States, Canada, Germany, and Southeast Asia. She created this travel blog to inspire others to travel more and share travel tips. She is now learning Italian and still traveling.