For some reason, I have always wanted to visit Bruges. Bruges is definitely a magical place. It's nice to walk around the city because it feels like you are in a fairy tail story. Obviously, I loved this place because I could find my three favorite food and drink: fries, waffles and beer.

This trip was spontaneous. One weekend, we decided to visit Bruges and this was the first time I didn't plan in advance what to do on a trip. Particularly, I think that was not a good idea because it's better to make a short itinerary or, at least, know which places you would like to see. From Bonn (Germany) it took us 4 hours by train to get there. The first thing we did, after leaving our backpacks in the hotel, was going to the City Center. This city is a bit expensive, but of course, there is always cheap or free things to do, without expending all your money. In our case, our budget was short, so I'll tell you exactly what we did while we visited this amazing place.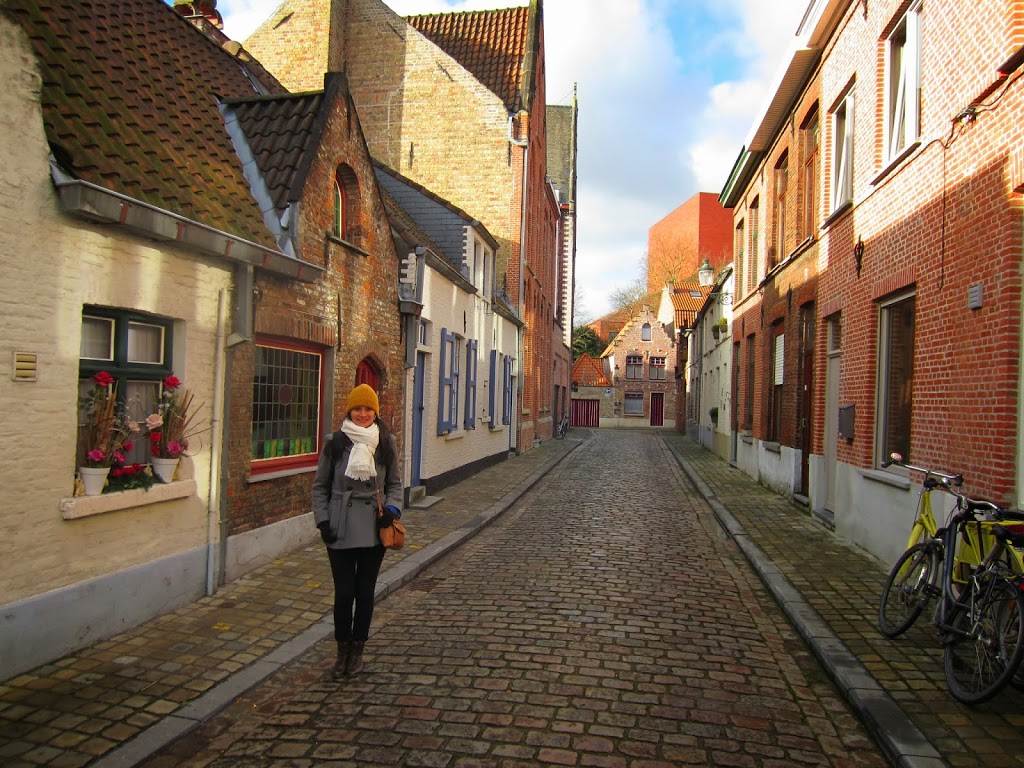 The first thing everybody should do on a trip is to get lost. Yes, I said get lost and why not doing it?. The architecture in Bruges is so beautiful that you can enjoy your time in this city walking around and admiring the cutest brick houses. After that, maybe you would feel like eating something. Well, as a traveler you know that you should never look for restaurants in the city center because they are expensive and touristic. Unfortunately, in Bruges, you would not find cheap places anywhere.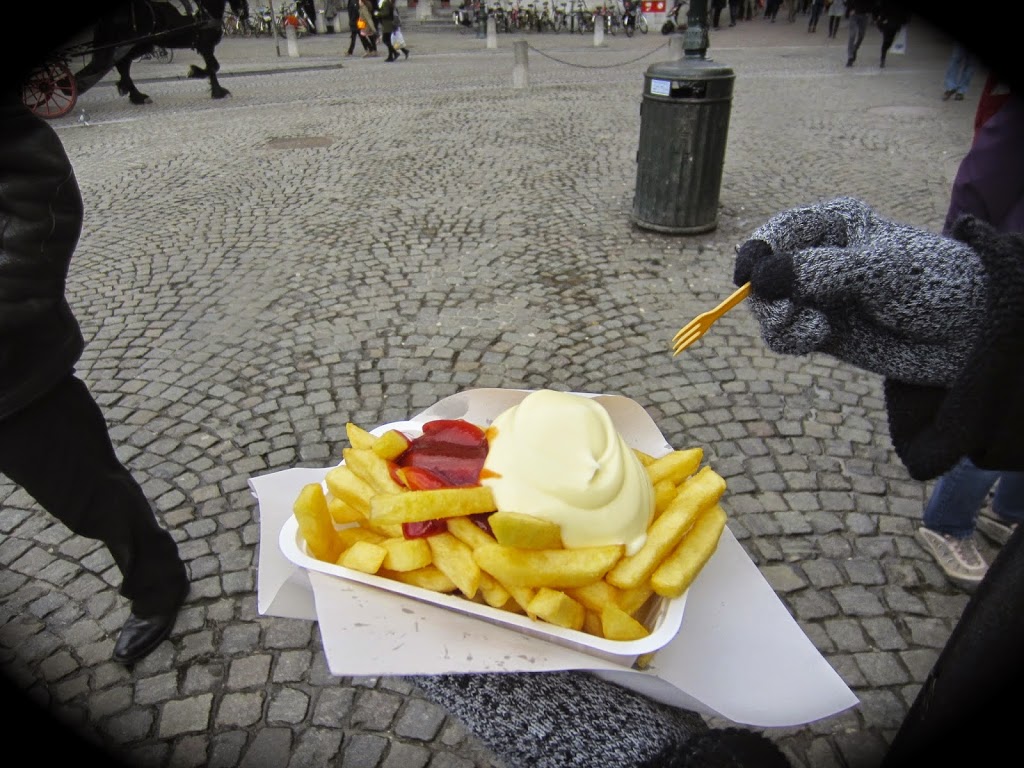 So, if you are really hungry, it's easy to buy french fries (Fries) at any Food Car around the city. That is always a good idea until you can find a nice place to eat. After eating some fries, we kept walking and found a nice place close to the river. There, we ate a couple of tasty "paninis" with Belgian beers.  I liked this place because the decoration was really cool. Every table had the currency from many countries. Also, on the walls, there were napkins with nice short messages from people who have visited that place. We also made a new friend over there, an old American man who used to work for American Airlines and who told us that he had been to 52 countries all around the world.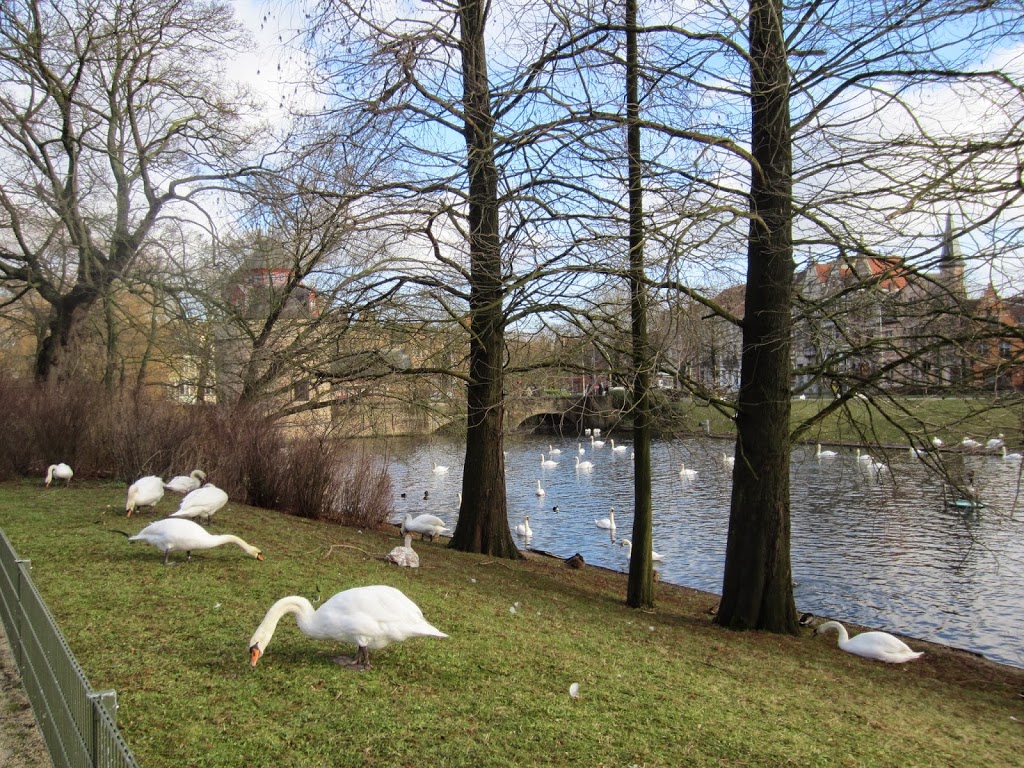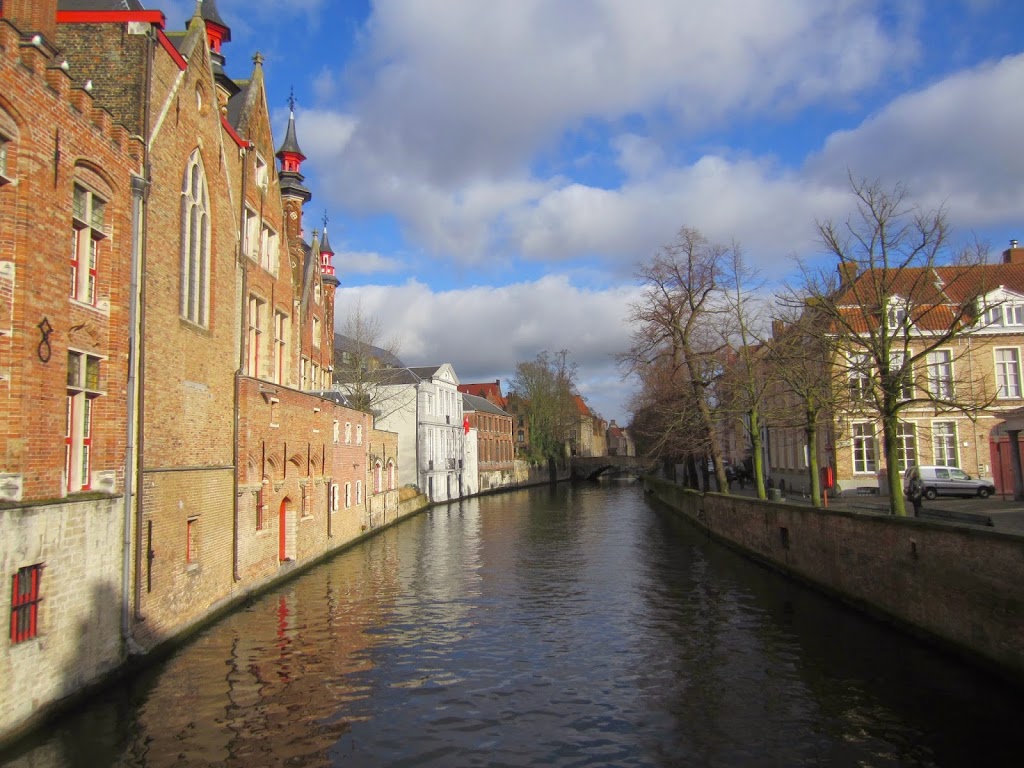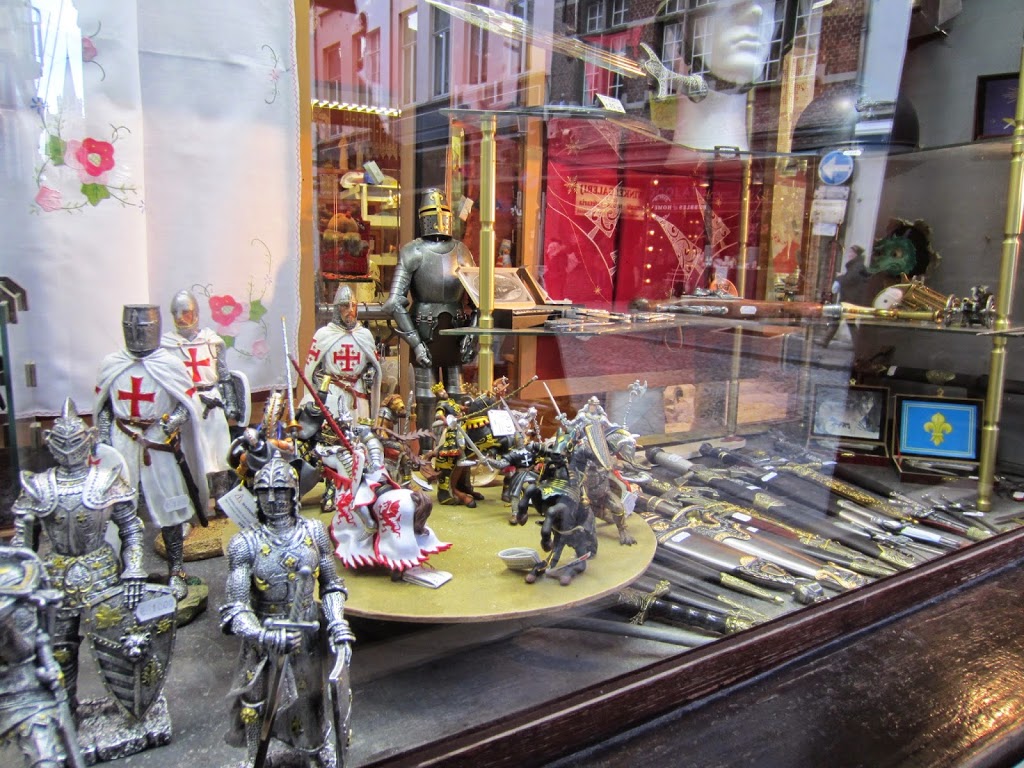 Another very common thing to do in Bruges is to take a horse ride. It costs around 35 euros for 30 minutes.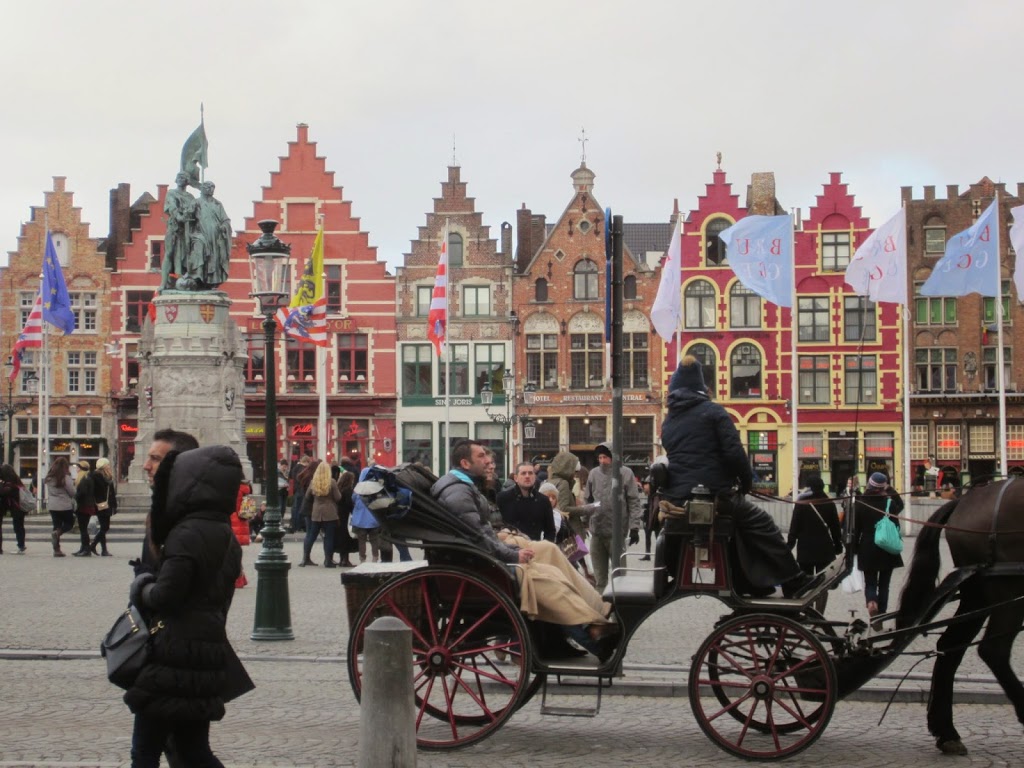 I really like Belgian beers, specially Duvel. After a long walk, we decided to rest for a while inside a Bar and enjoy a couple of Duvels. This place was interesting because I found different things that were new to me. For example, the DJ was an old man wearing a cool hat.  In the bar, there were dogs standing right next to their owners, couples with babies and also people bringing bags of food inside the bar. Probably, in Bruges those things are normal to local people, I guess I'm used to the typical bar with people yelling and drinking, while listening to loud music. (By the way, I loved Belgian bars)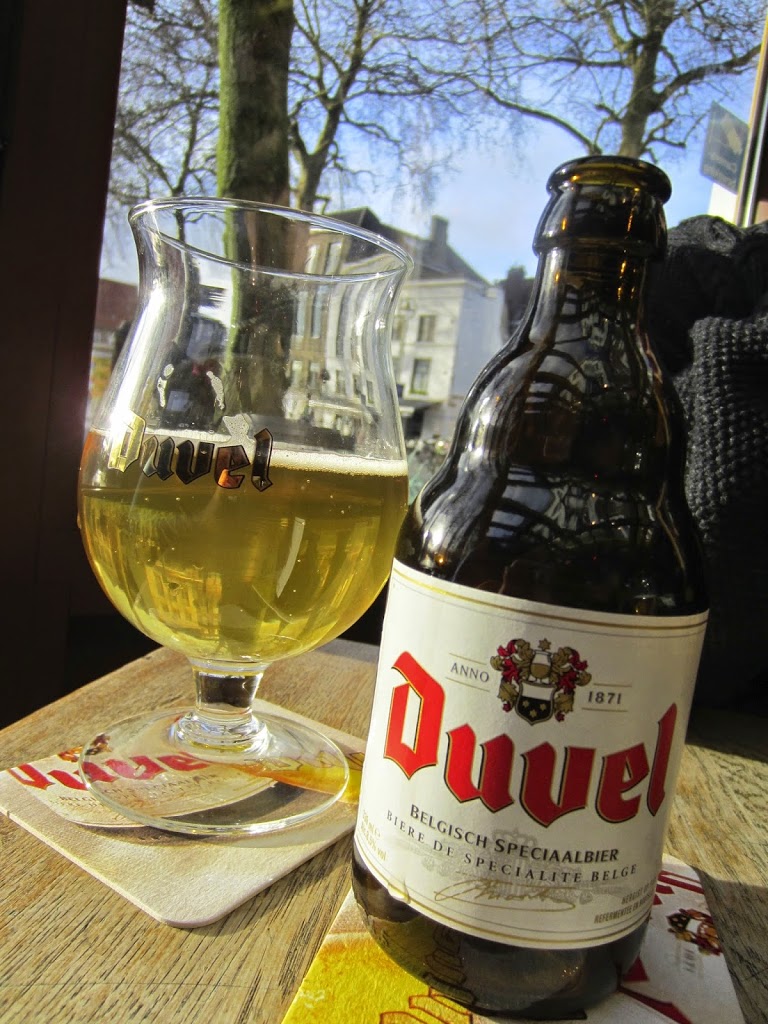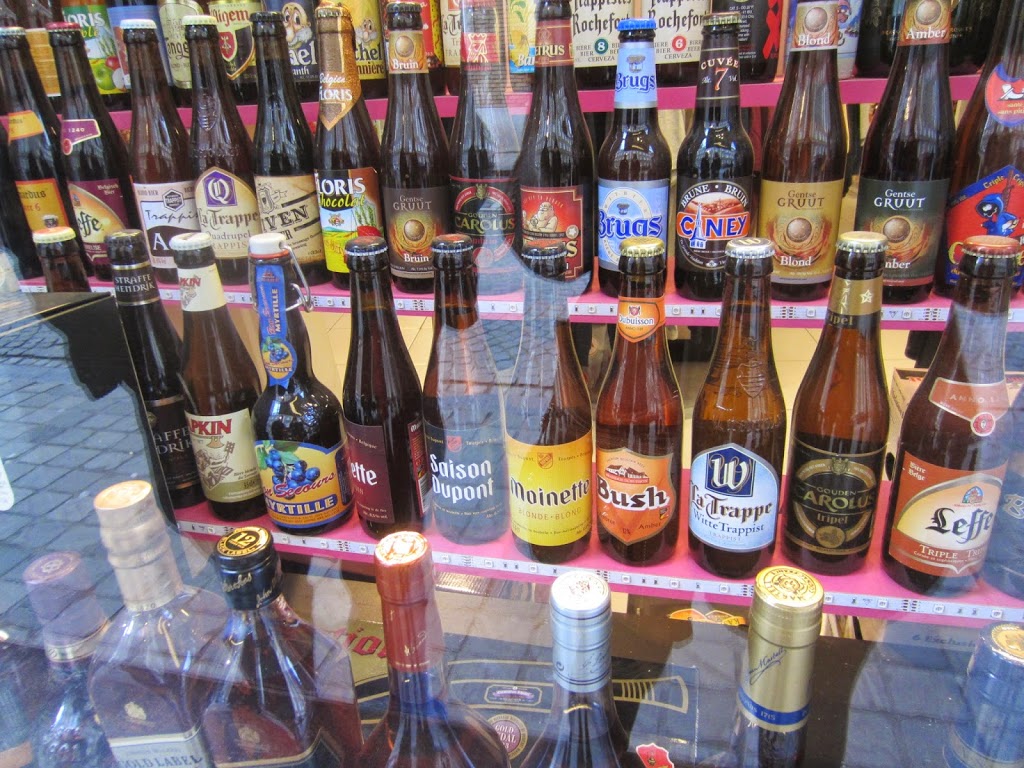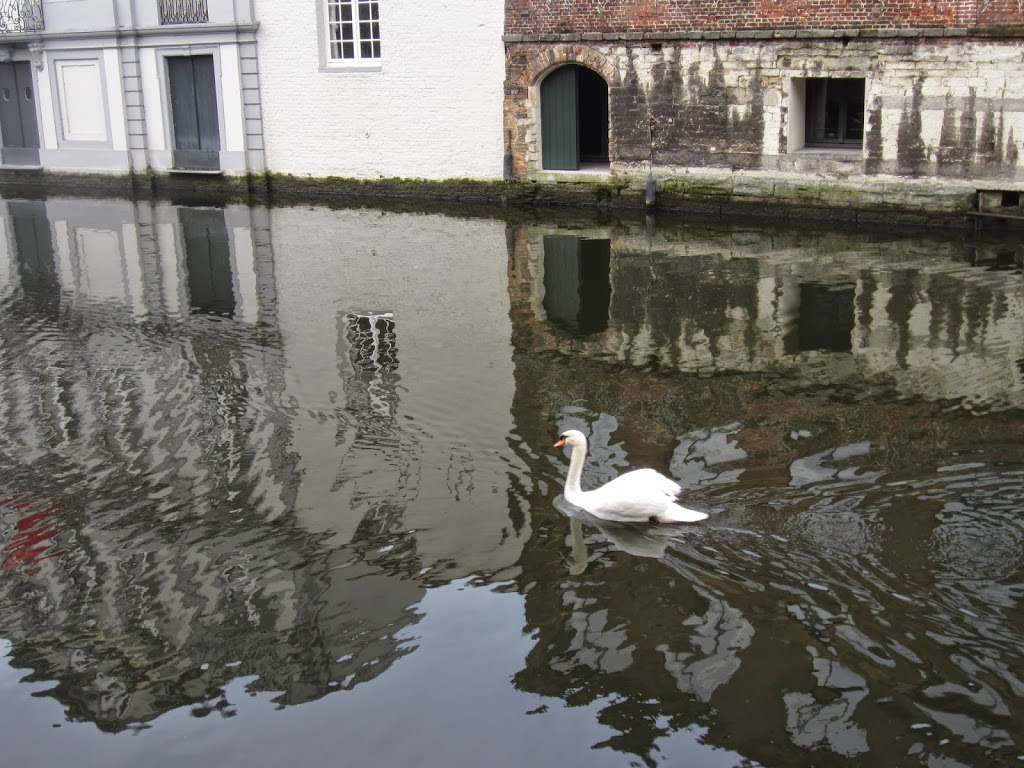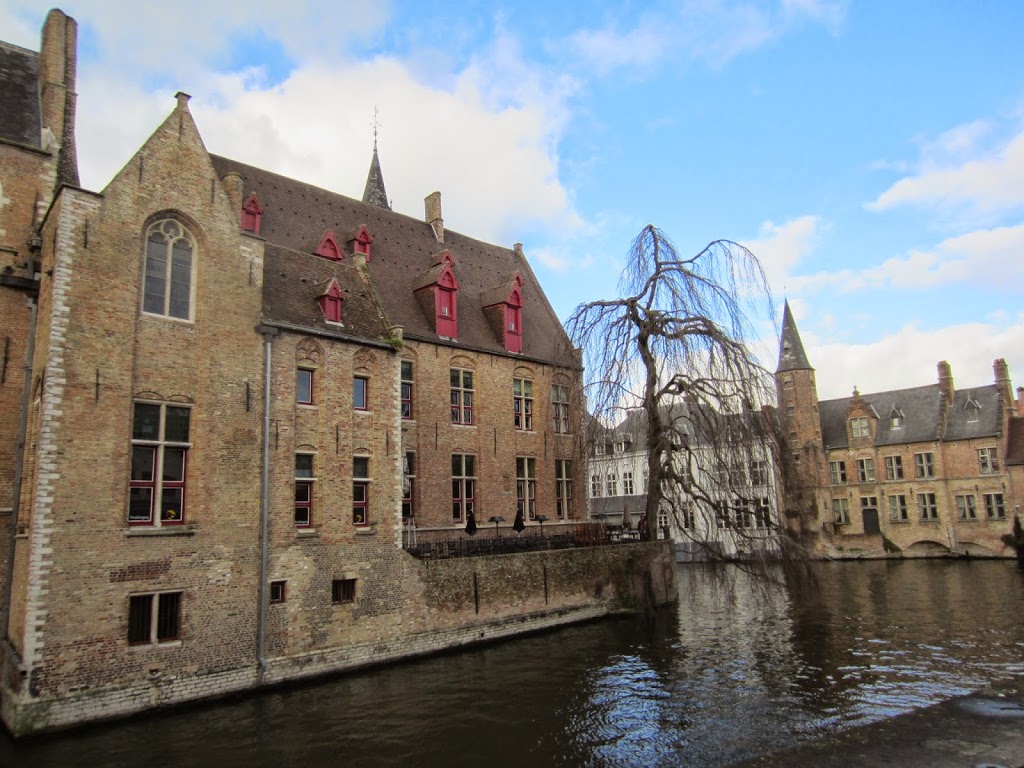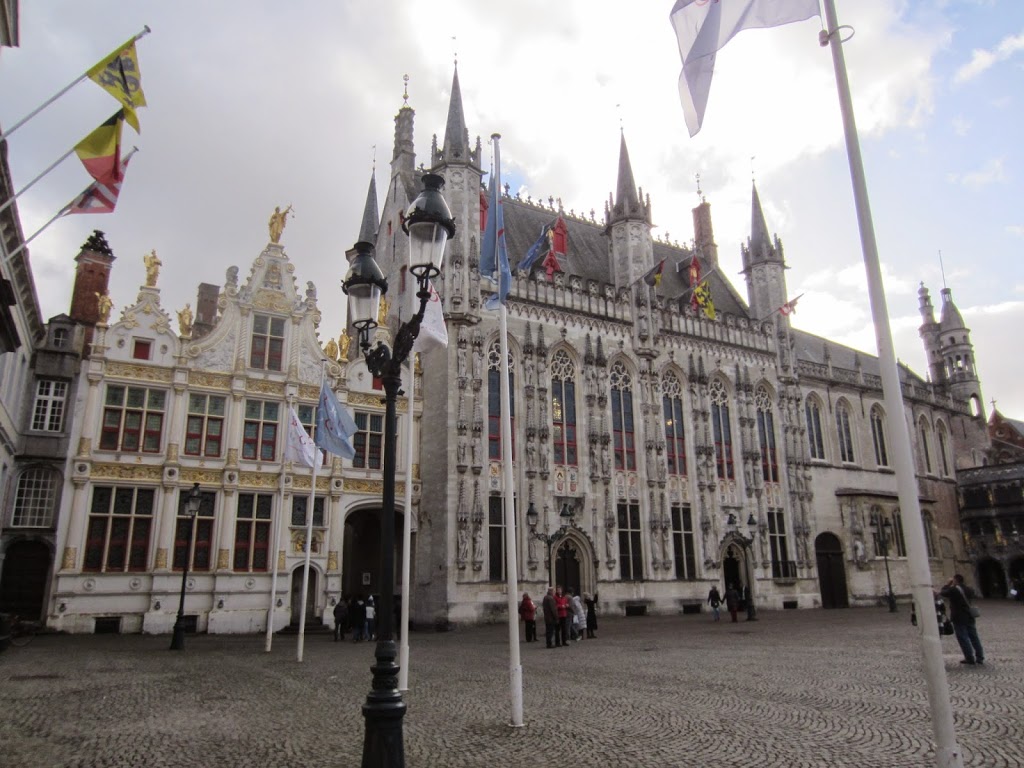 Please, don't forget to eat Belgian Waffles, they are delicious!. I've been dreaming about these waffles for a while, and finally, after a year, I ate waffles in Bruges.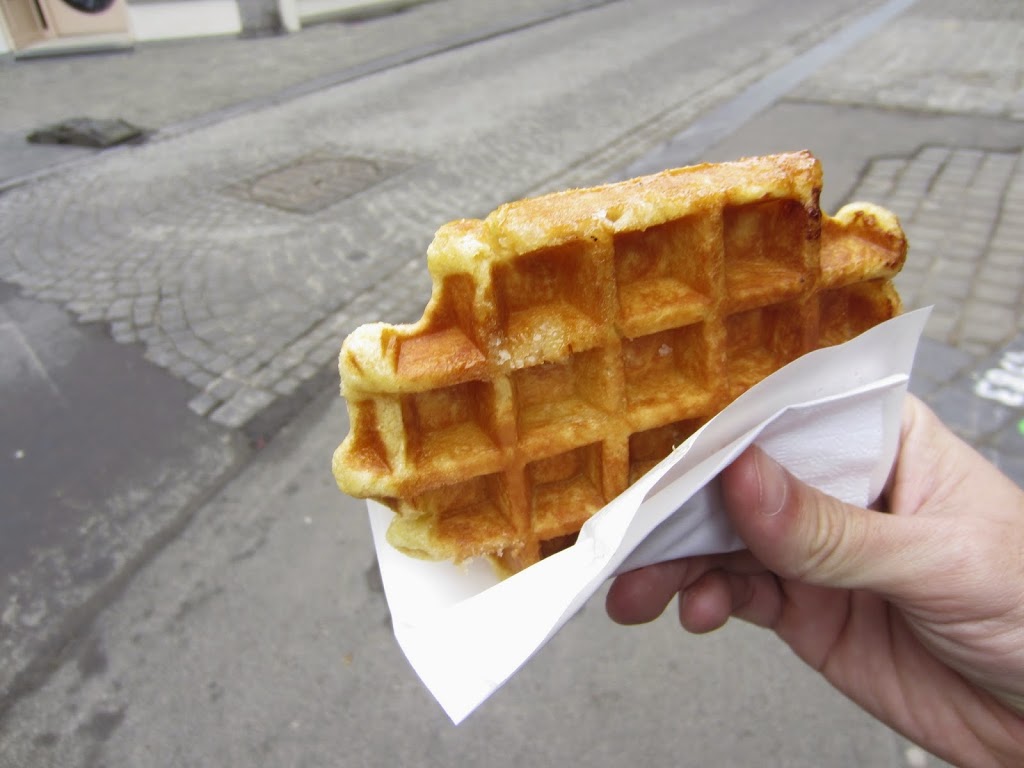 Author:
Fiorella
Fiorella is the author of Chica On The Road. She is a Peruvian girl, who loves to travel. She lived in Bolivia, Italy, Australia, United States, Canada, Germany, and Southeast Asia. She created this travel blog to inspire others to travel more and share travel tips. She is now learning Italian and still traveling.