We arrived at Firenze S.M Novella station from Venezia Santa Lucia station (Duration: 2h 05m with
Trenitalia
). Fortunately, the hotel was close to the station so we could walk to the hotel. All tourist sights in Florence are within an easy walking distance of each other, so we decided to get lost and walked without any direction. Suddenly, we reached the main square where the
Duomo
 is located. What a magical and amazing place!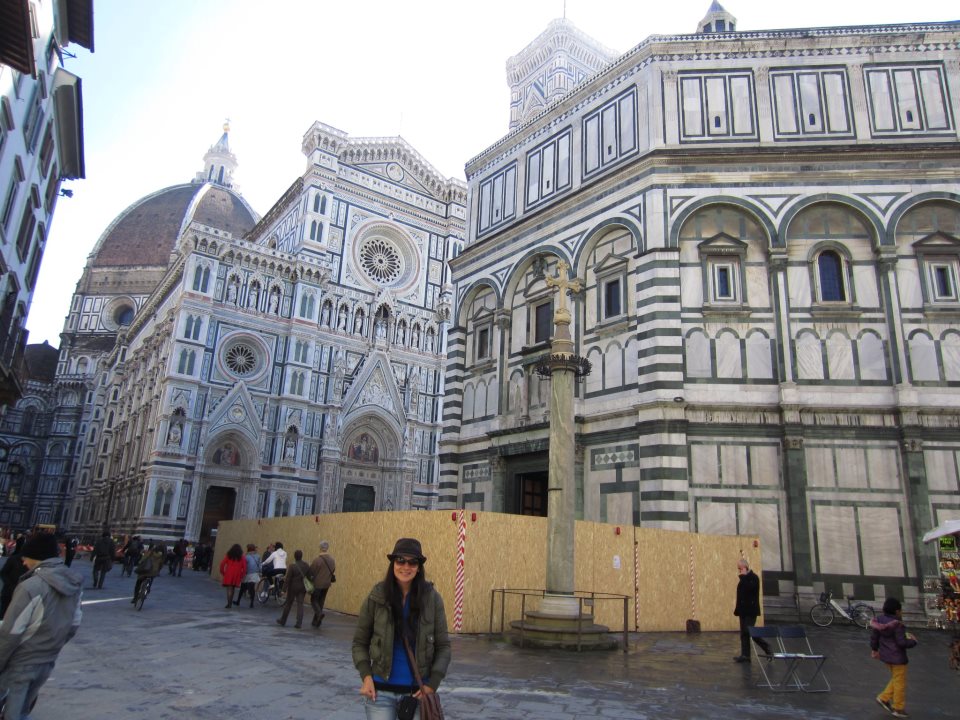 Piazza del Duomo
The next day, we got a map and made a list of all the places we wanted to visit. For examples, to visit a Museum in Florence takes a lot of time, so I would recommend going as early as possible.
Must-See Museums
As I mentioned before, waiting times in Florence can be very long, so if you have to choose which museum to visit, then these two below are really worth it
Galleria degli Uffizi : Collections of Renaissance paintings and sculptures from classical antiquity. Even though we bought the tickets online, we still had to make a long queue.
Accademia Gallery : Highlights are Michelangelo's David and the unfinished Slave
For lunch, we walked a lot in order to get away from the tourist spots and find a cheaper place to eat. At Florence streets, is common to find "promoters" (people who are at restaurants entrance and invite you to enter). By looking at the menu, you should try to figure out if there's an extra charge "coperto" (extra charge for the service) for your meal. Usually, Italian restaurants charge 2 EUR (coperto only for tourists).
Palazzo Vecchio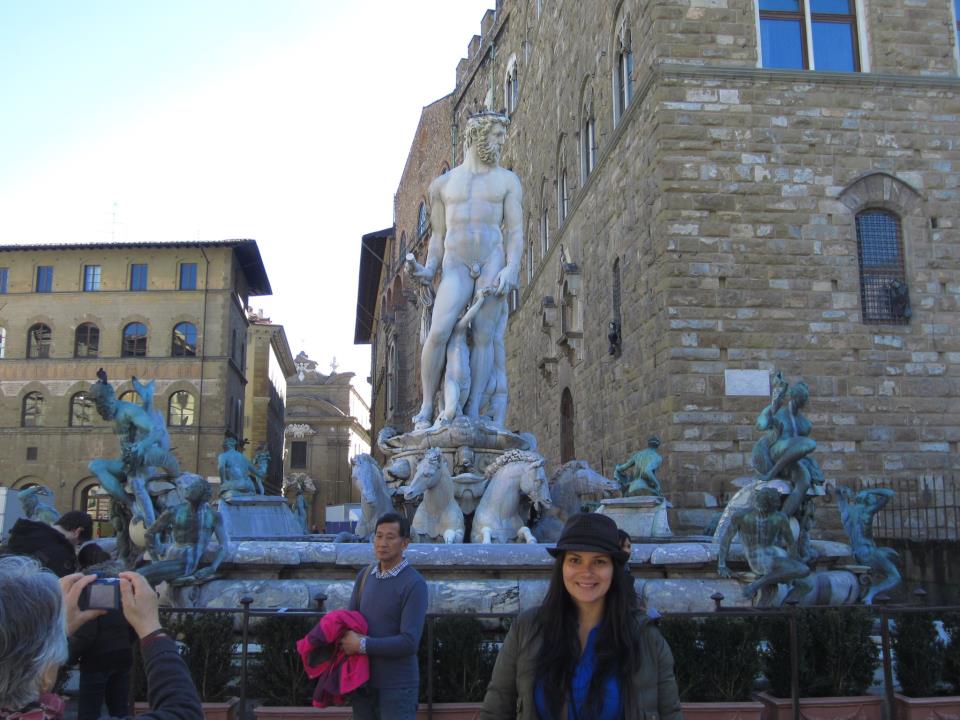 Piazza della Signoria

Ponte Vecchio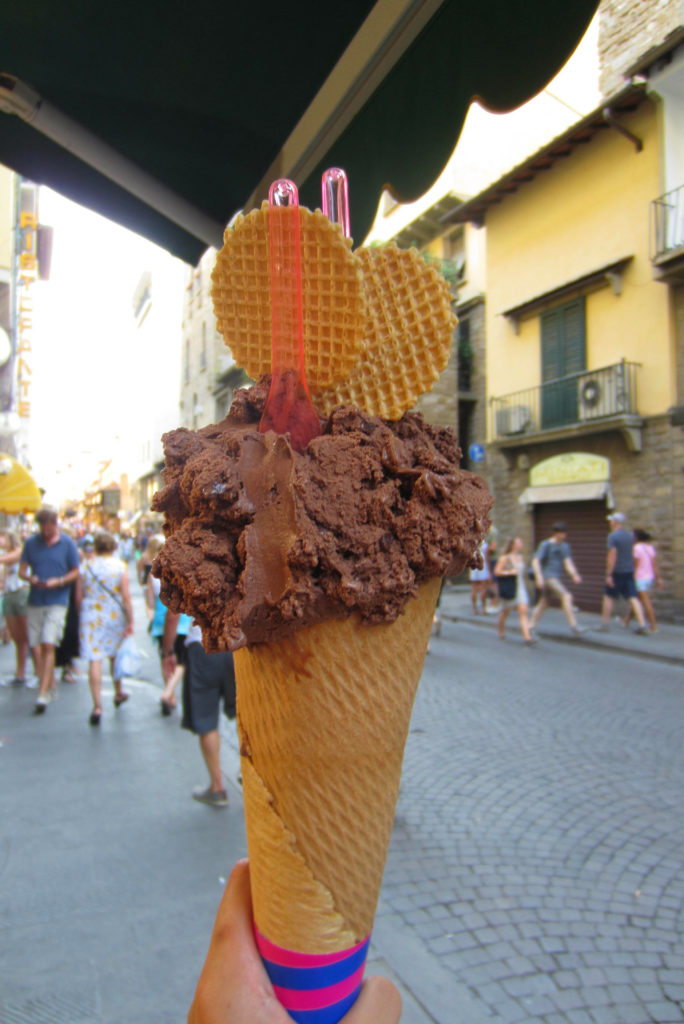 Gelato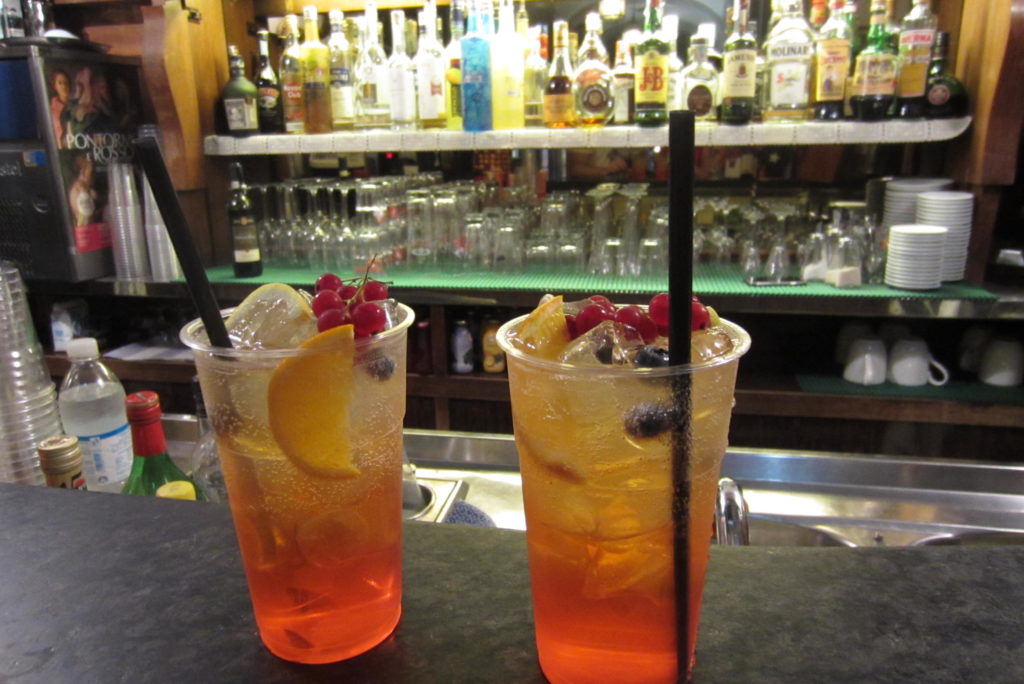 Aperol Spritz
Author:
Fiorella
Fiorella is the author of Chica On The Road. She is a Peruvian girl, who loves to travel. She lived in Bolivia, Italy, Australia, United States, Canada, Germany, and Southeast Asia. She created this travel blog to inspire others to travel more and share travel tips. She is now learning Italian and still traveling.