I am not saying this because I am a Peruvian, but Peruvian food is the most varied and the best in the World. Having lived and visited many places around the globe, nothing compares to the delicious and tasty Peruvian cuisine. I feel proud that Peru has been recognized for 5th years in a row, as the best South America culinary destination by the World Travel Awards.
Almost 15 months has passed since I left Lima and moved to Germany and it's impossible not to dream about a "Ceviche" or "Aji de gallina". Peru has countless varieties of traditional food that comes from its three geographical zones: the coast (where I come from), the Andean highlands and the jungle. Every region has its own dishes and traditions.
In this list, I am going to share my 20 favorite Peruvian foods that I love and missed so much while living abroad.
Peruvian food recommended by a Peruvian
1. Ceviche
Ceviche goes on the top of my list. This is fresh fish marinated in lemon juice and mixed with red onions and chilies. Don't forget to ask for more "Canchita"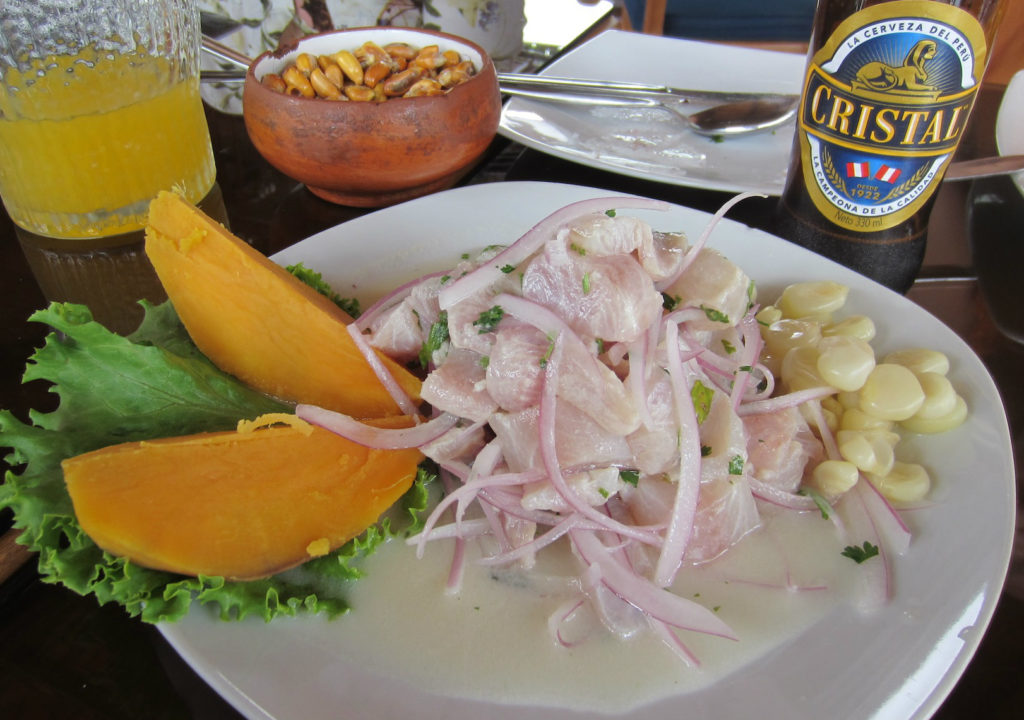 2. Pulpito
Octopus, mixed with red onions, lemon juice, and chilies.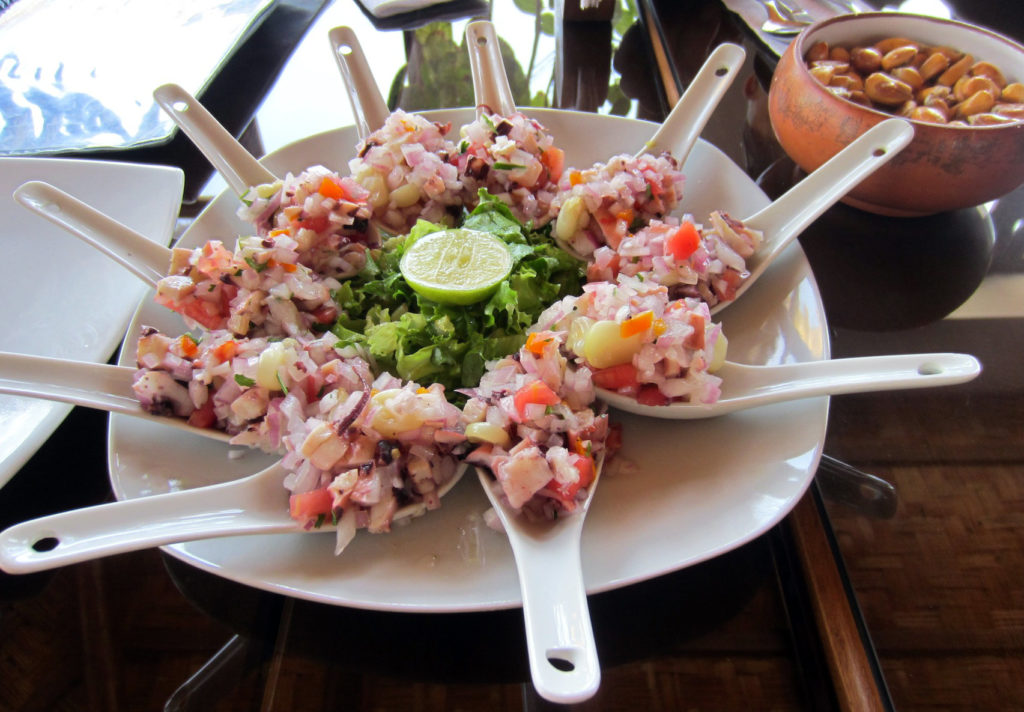 3. Sudado
Steamed fish, cooked with onions, garlic, and paprika.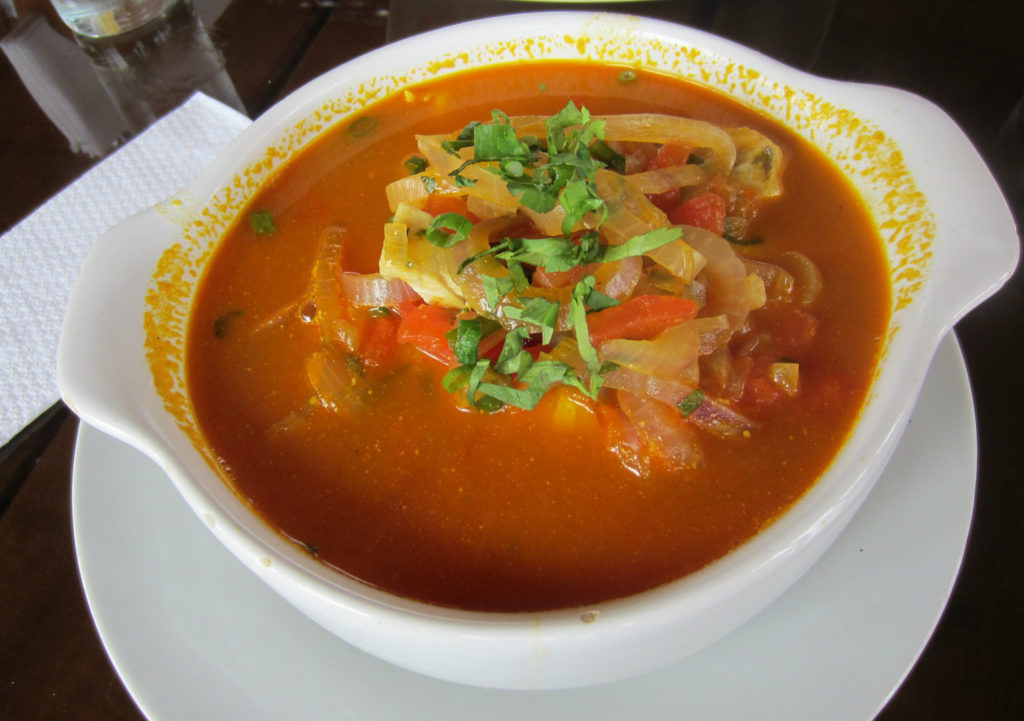 4. Chicharron de Calamar (Fried calamari) with fried "yuca" and "salsa Criolla"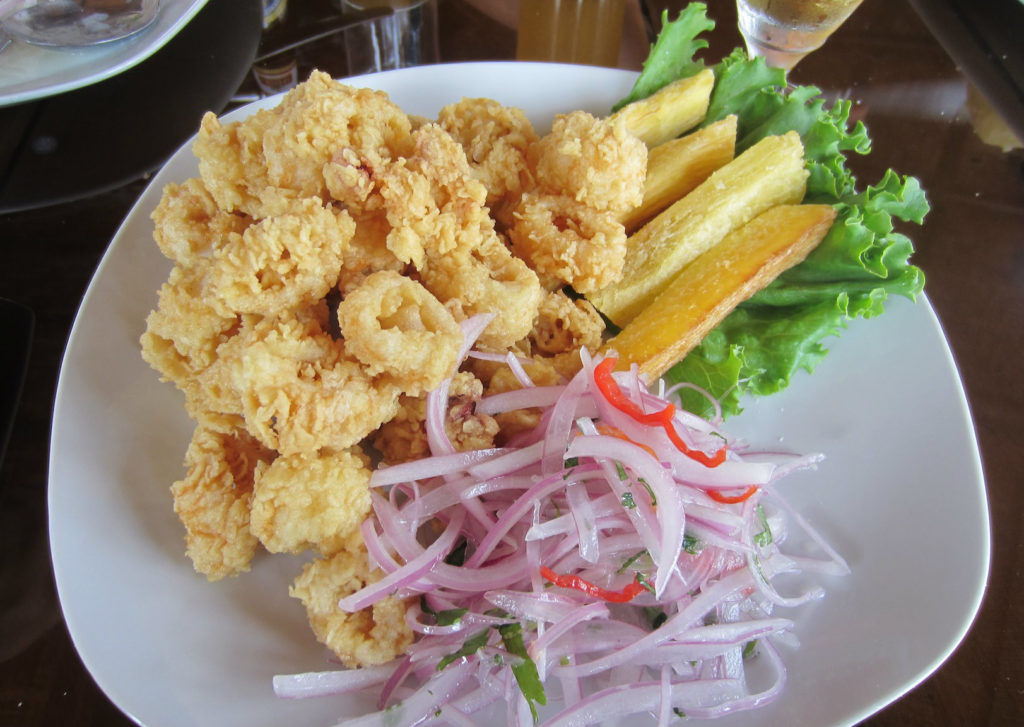 5. Cocktail de Langostinos
Shrimp cocktail with mayo, ketchup, and avocado.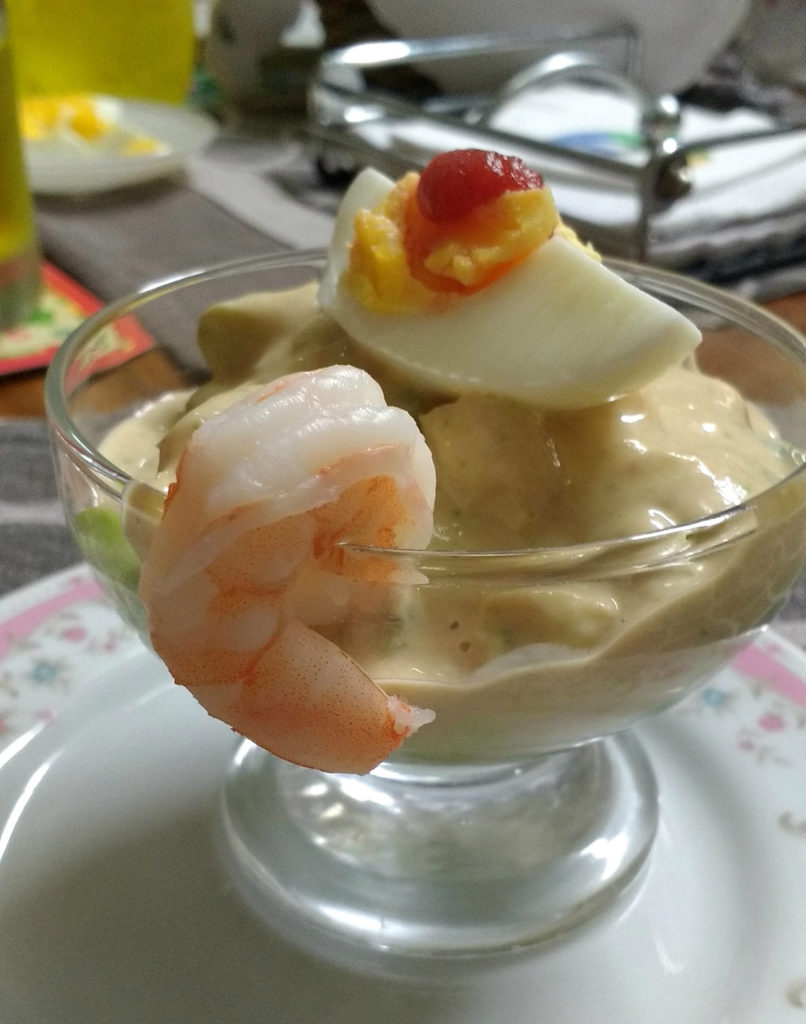 6. Aji de Gallina
Shredded chicken cooked with milk, onions, cheese, chilies, garlic, and walnut.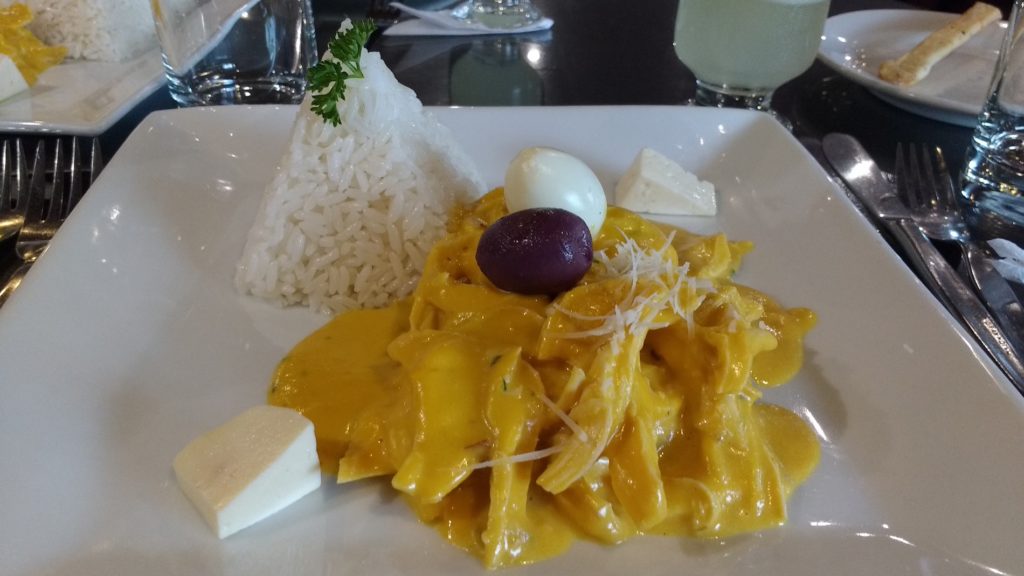 7. Arroz con Pollo (Seasoned chicken with rice)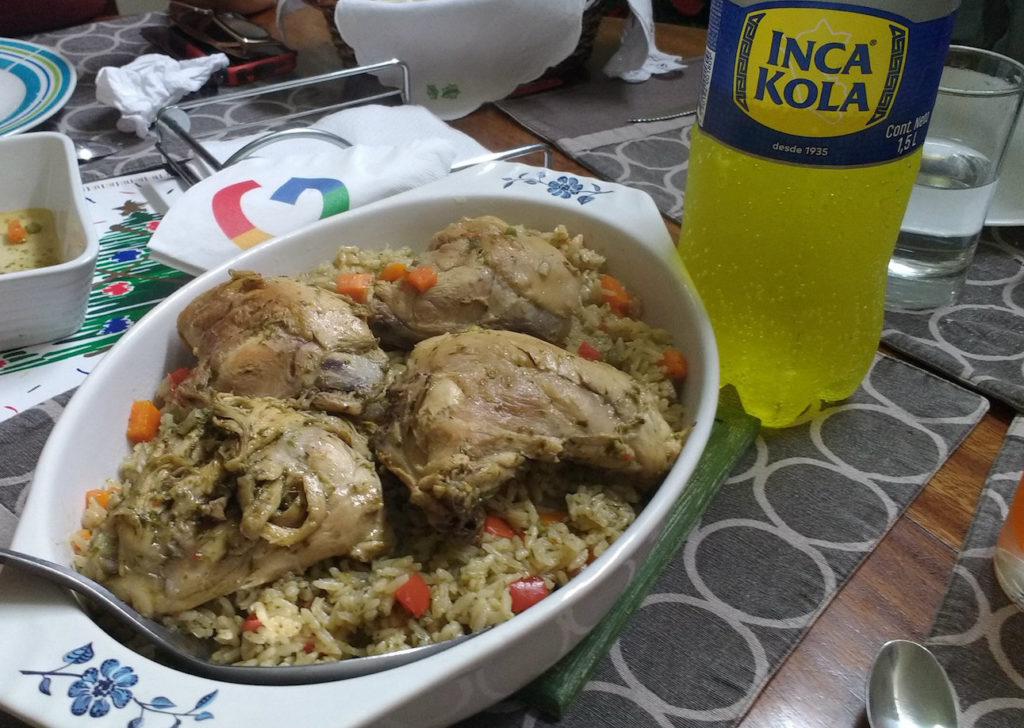 8. Causa Limeña
Layered potato and chicken, filled with avocado, mayo, boiled egg, chilies and lemon juice.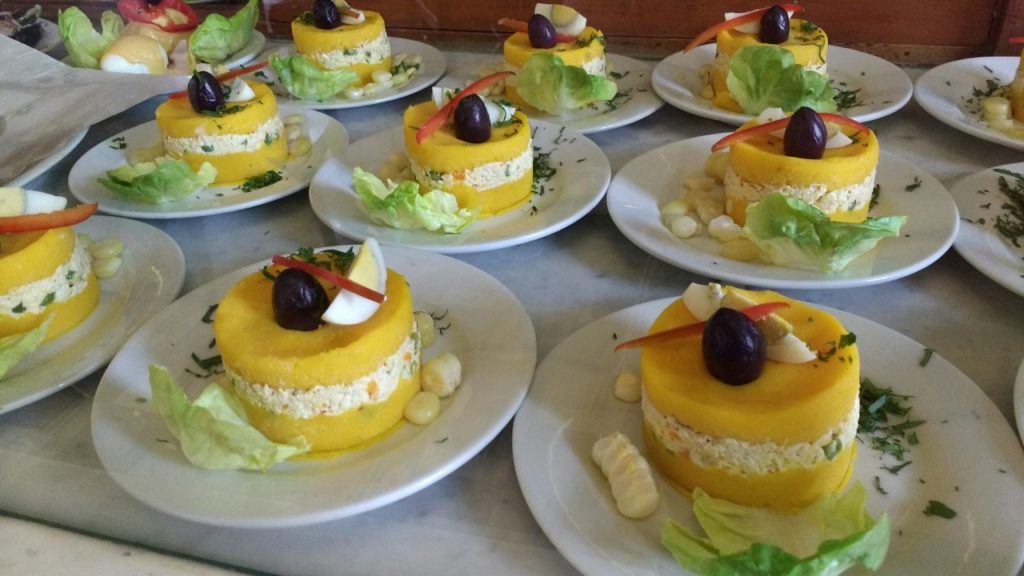 9. Chaufa Regional
Fusion of Peruvian food from the Jungle with Chinese food.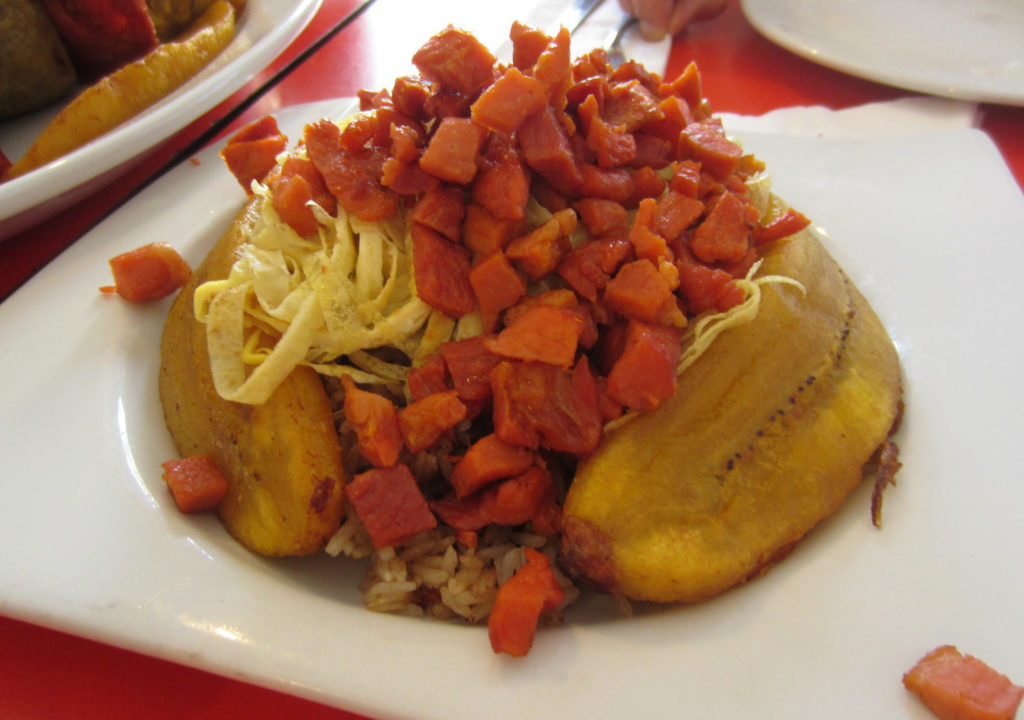 10. Patacones (Fried plantain slices) – fried banana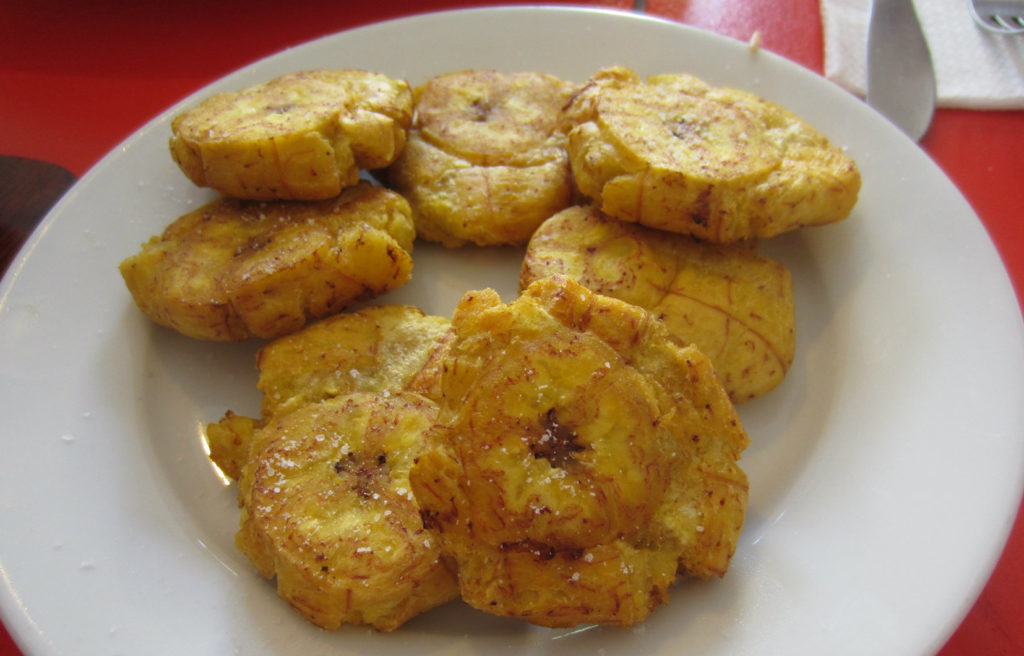 11. Tacacho con Cecina (plus "Juane" – a rice dish)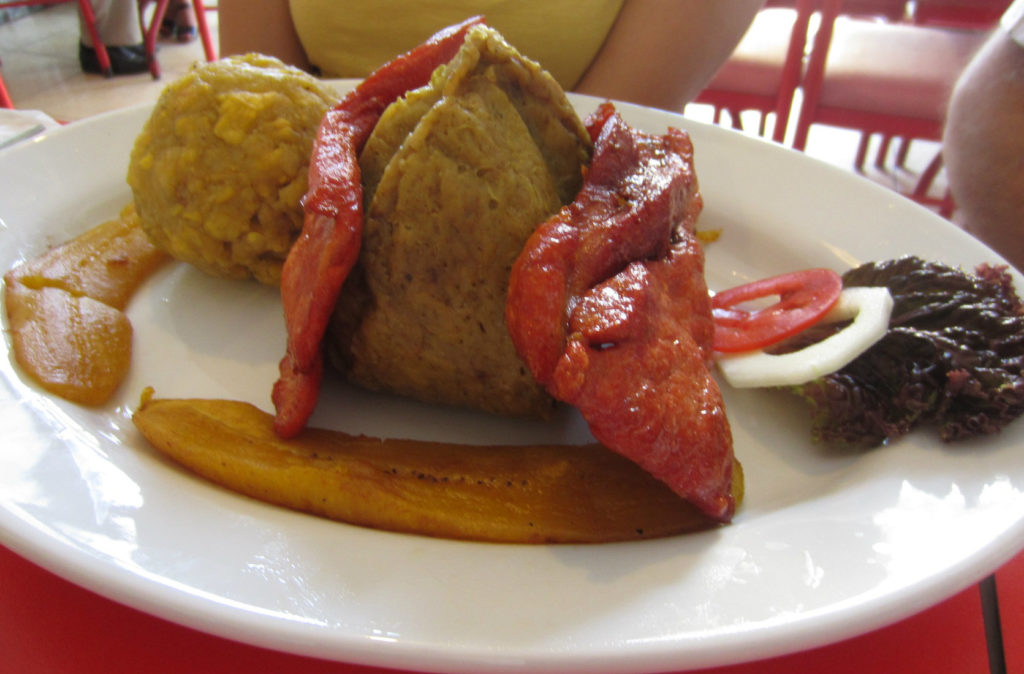 12. Spaghetti a la Huancaina con Lomo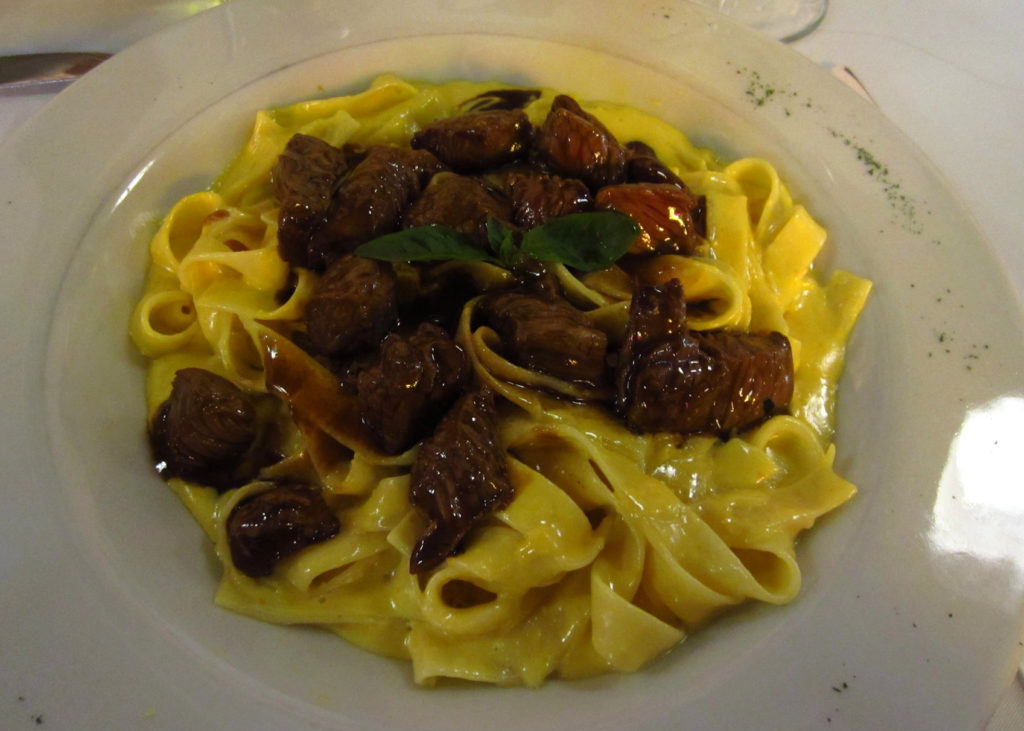 13. Ossobuco (Braised Veal Shanks)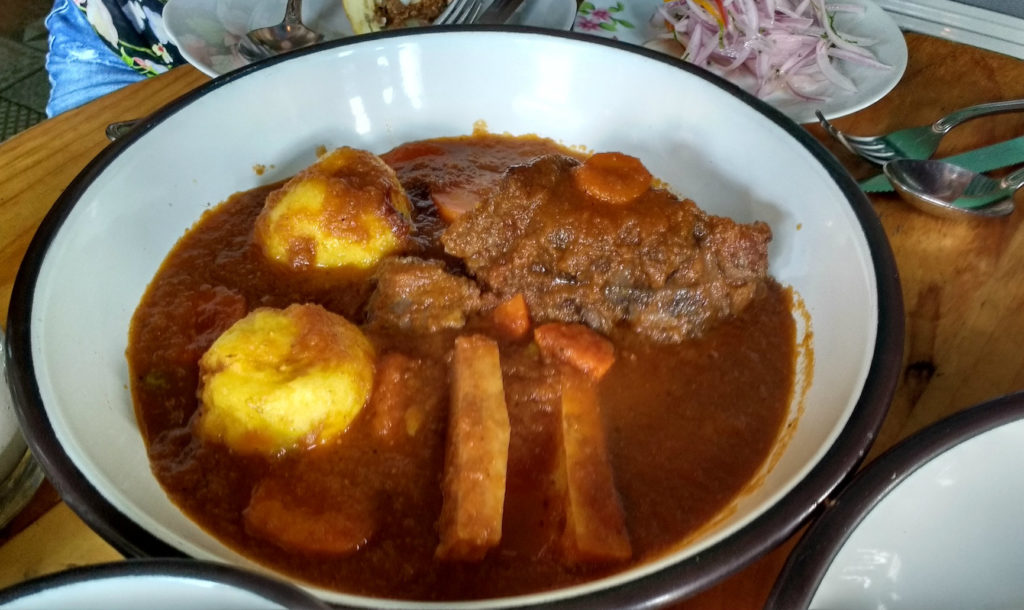 14. Pan con Chicharron (with "Salsa Criolla")
Braised Pork and Sweet Potato Sandwich.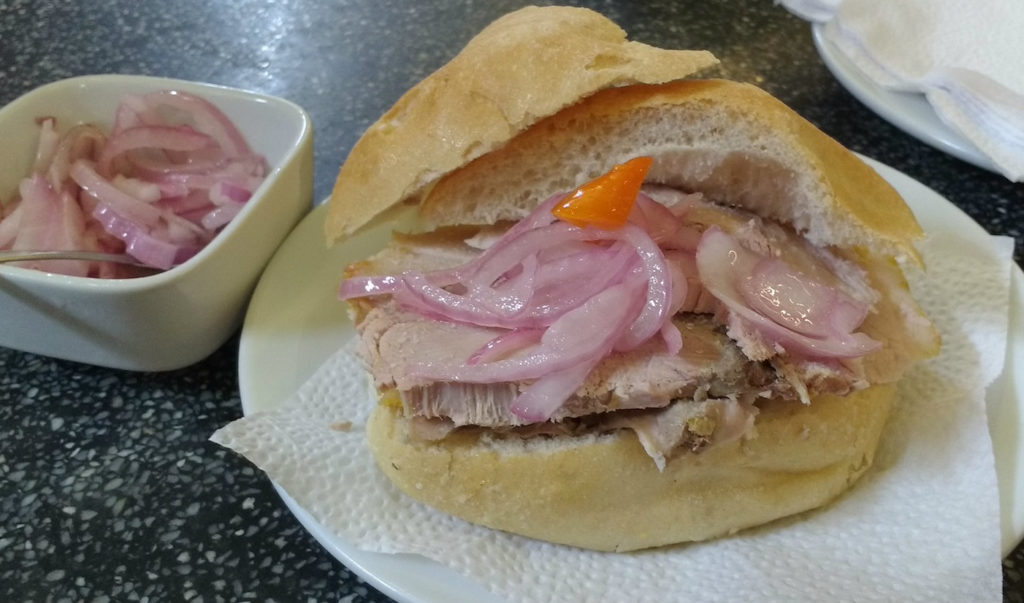 15. Papa Rellena
Mashed potato filled with meat, onion, boiled egg and-and then fried.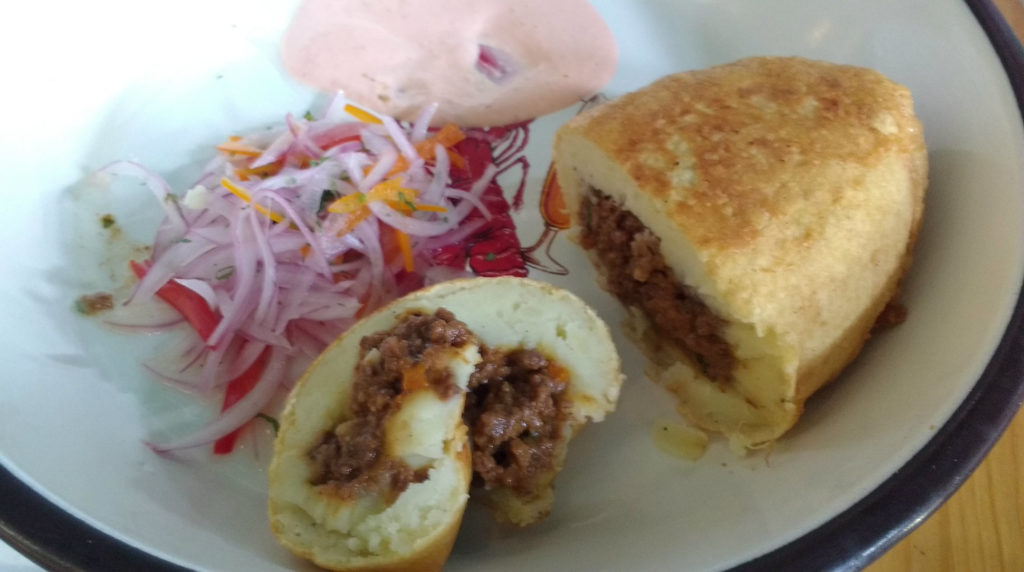 16. Pollo a la Brasa (Rotisserie-style chicken)
Drink: "Chicha Morada" –  Peruvian sweet beverage made from purple corn.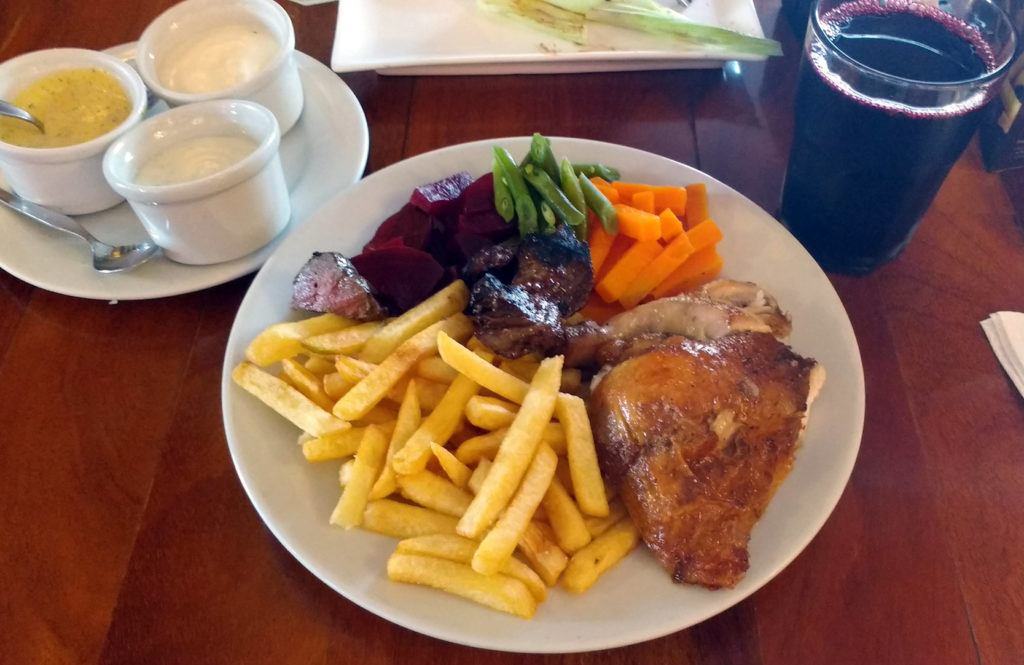 17. Tequeños
Wantan wrappers filled with cheese (Queso fresco) and guacamole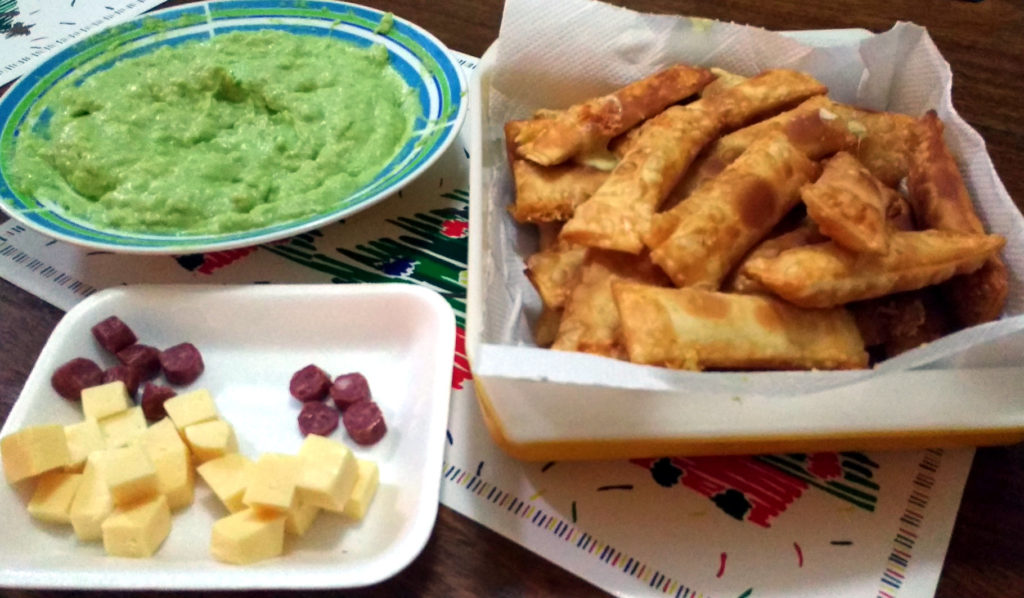 18. Pisco Sour
The traditional drink from Peru. Recipe: 1 oz Lemon Juice, 1 Egg white, 1 1/2 oz Pisco and 3/4 oz Simple syrup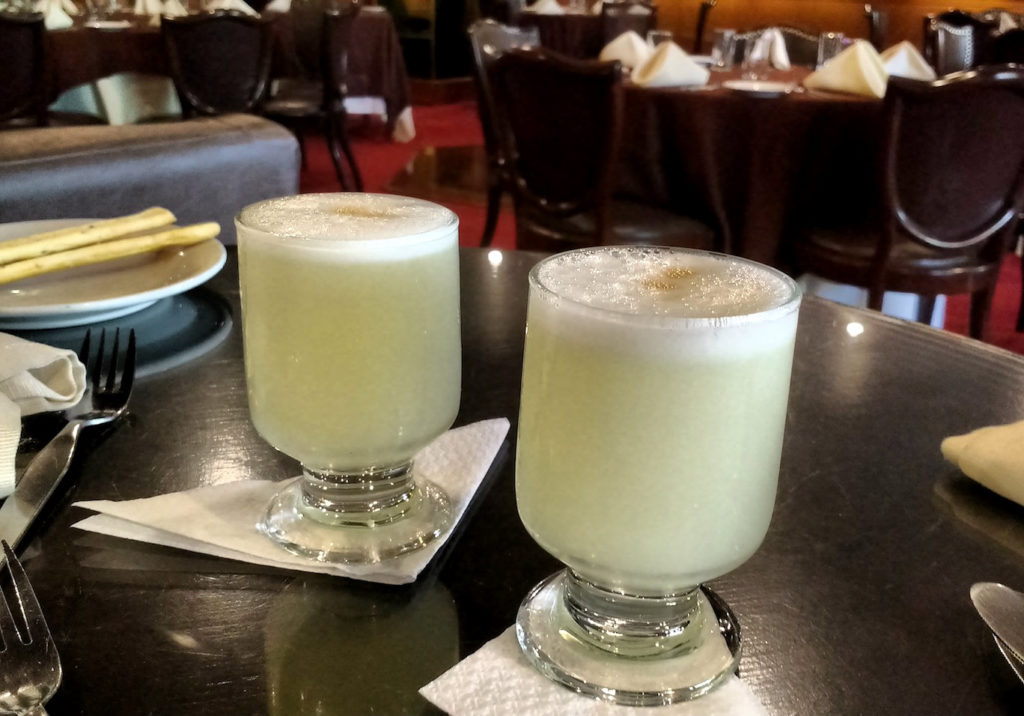 19. Inca Kola (known as the Golden Kola)
The most traditional soft drink in Peru. It goes perfectly with "Chifa" (fusion between Chinese and Peruvian food). It's sweet and refreshing. Some friends have told me that it taste like bubble gum. For me, it is just delicious.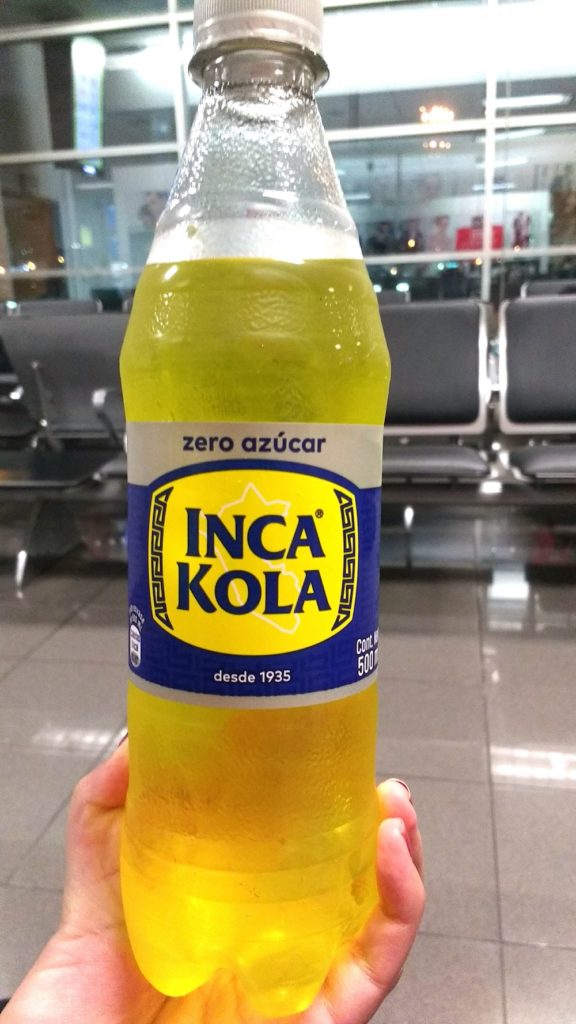 20. Sushi: Acevichado and Lomo Saltado (stir fried beef) makis
These makis are a fusion between Japanese food and Peruvian food. After you tried these makis, your life won't be the same. You will be dreaming about them all the time… Yummy!!!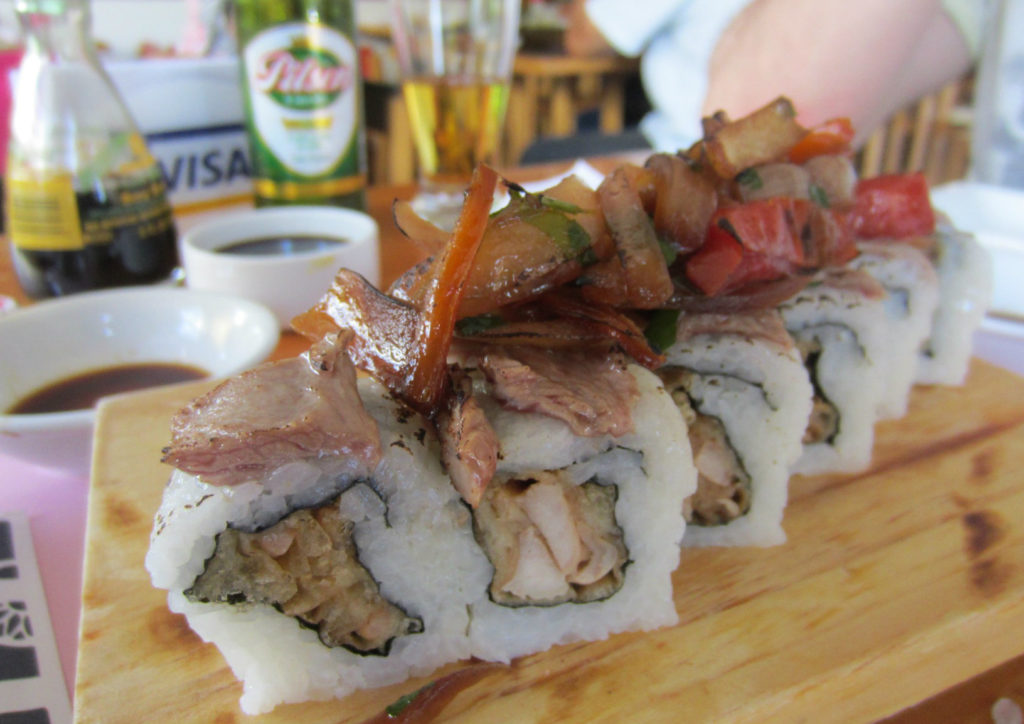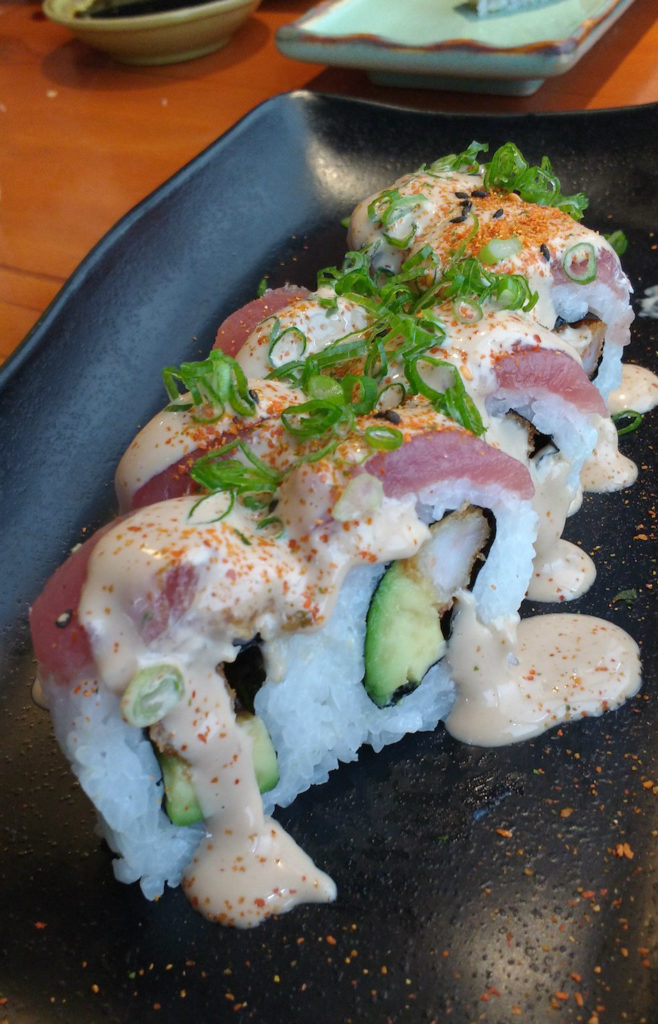 Important Ingredients in the Peruvian Cuisine
Potatoes: are originated from Peru, so there is not doubt that we have so many dishes made of potato (fact: there are over 4000 types of potatoes in Peru and it plays an important part of our cuisine.
Aji Amarillo: A yellow Peruvian chili used to give taste and color to most Peruvian dishes. It is not too spicy and we love it because of its flavor.
Have you tried any of these Peruvian dishes? Which one is your favorite? Would you like to know could you try any of these dishes?. Let me know in your comments 🙂
Author:
Fiorella
Fiorella is the author of Chica On The Road. She is a Peruvian girl, who loves to travel. She lived in Bolivia, Italy, Australia, United States, Canada, Germany, and Southeast Asia. She created this travel blog to inspire others to travel more and share travel tips. She is now learning Italian and still traveling.