Every country in the world has its own dessert or sweet recipe. From Italian gelato to the Austrian apple strudel, whichever country you are visiting now, don't forget to try a traditional dessert. During our travels, we found many delicious and unforgettable desserts that are worth to try. Therefore, I would like to share with you a list of our favorite sweets in 8 different countries.
1. Belgian Waffles
Who hasn't heard of the famous Belgian Waffles? I would say no one. In Brussels, we tried waffles in different cafes and restaurants. They are everywhere in the city and usually, they are served with whipped cream, fruit (usually with bananas or strawberries) and lots of chocolate. The best waffles that we ate in Brussels were from the Central Station.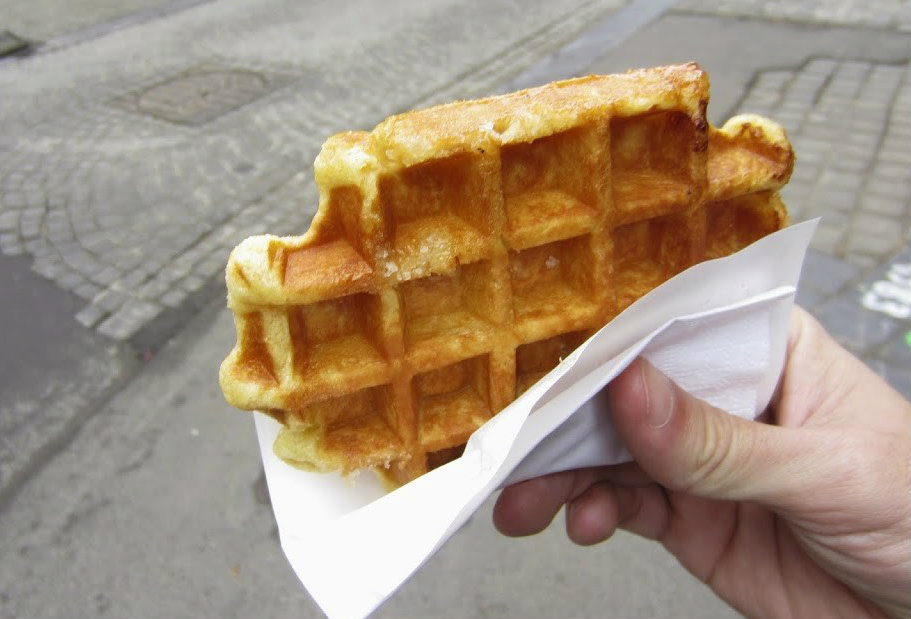 2. Cannolis from Italy
A Cannoli is a traditional Italian pastry from Sicily. It is usually filled with ricotta or pastry cream filling. It goes perfectly with a coffee. While in Italy, make a stop at any café or bar and enjoy a cannoli.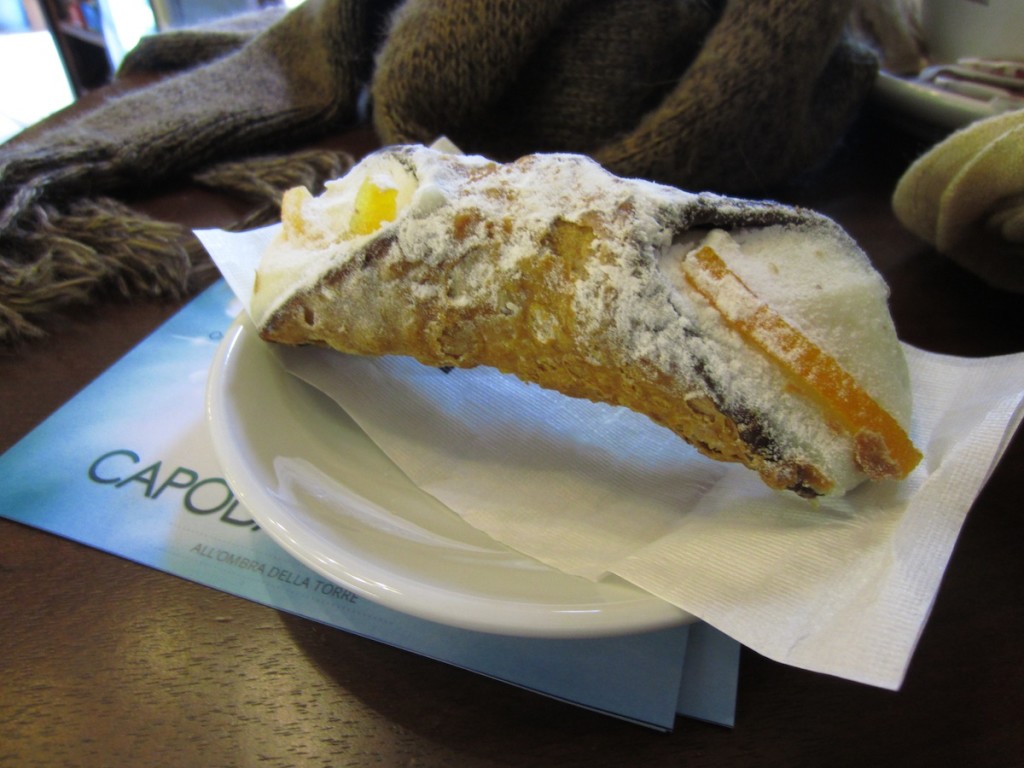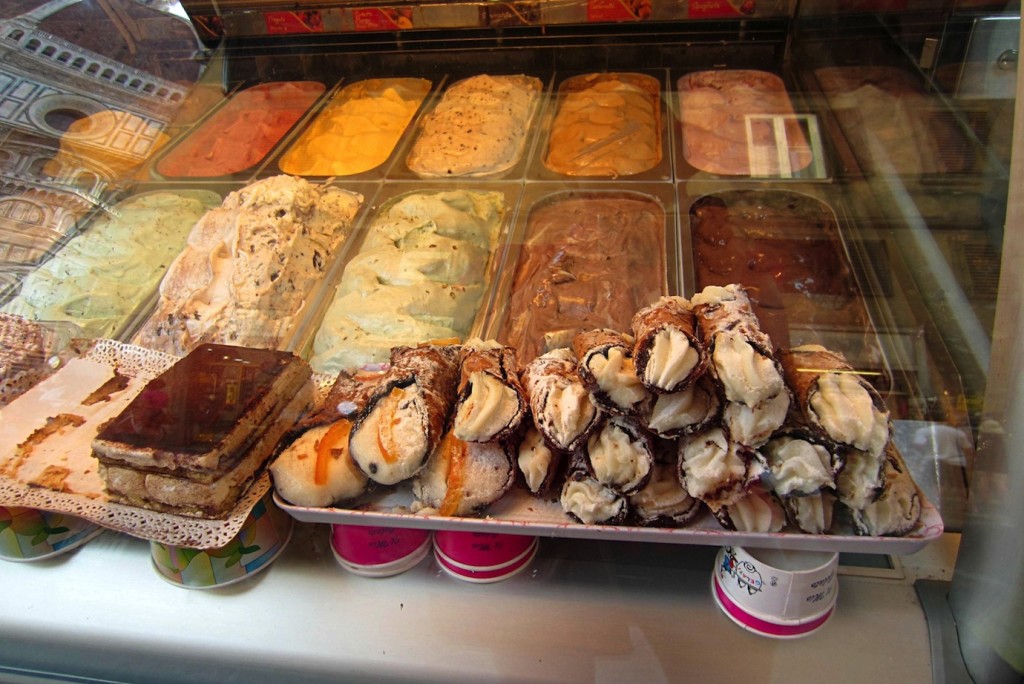 3. Pastel de Nata from Portugal
This is an authentic Portuguese egg tart pastry. Again, it goes perfectly with coffee. By the way, I'm a coffee lover so I would say that almost everything goes well with coffee 🙂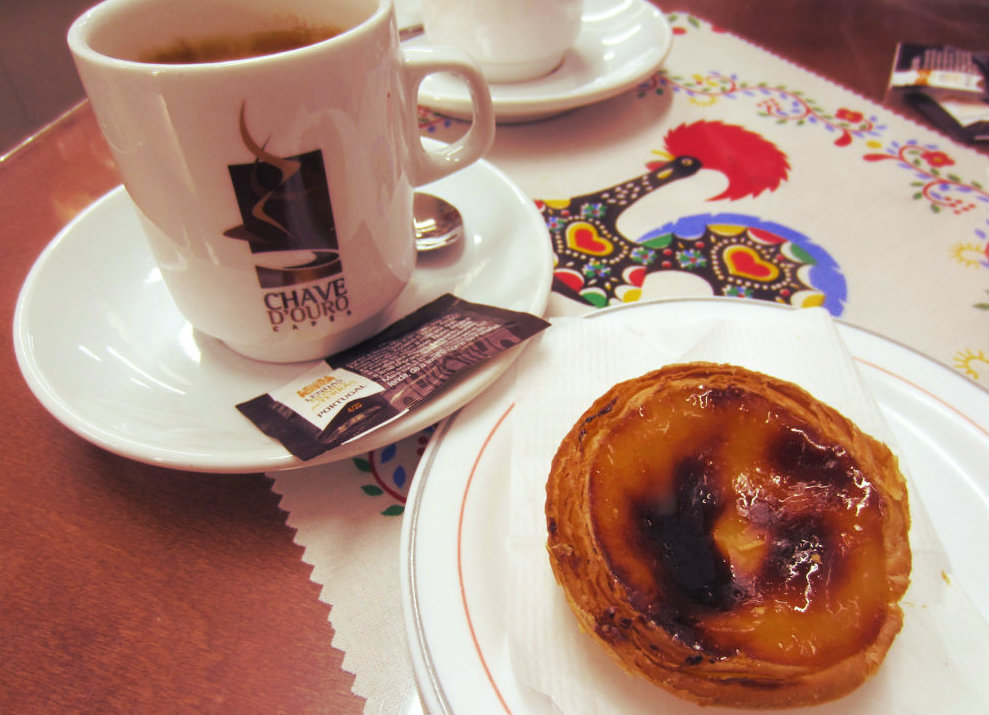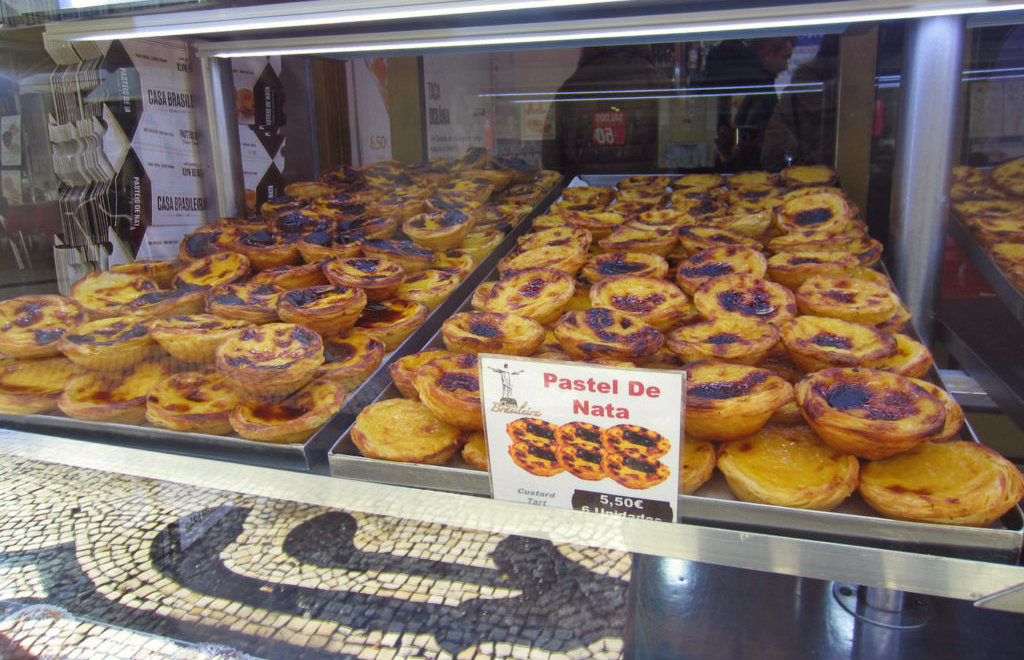 4. Polish Apple Cake (Szarlotka)
Nothing compares with this amazing Apple cake. I can't believe that I've never tried it before. I ate this Szarlotka at Zapiecek Restaurant in Warsaw and I can honestly say that it was the best apple cake ever!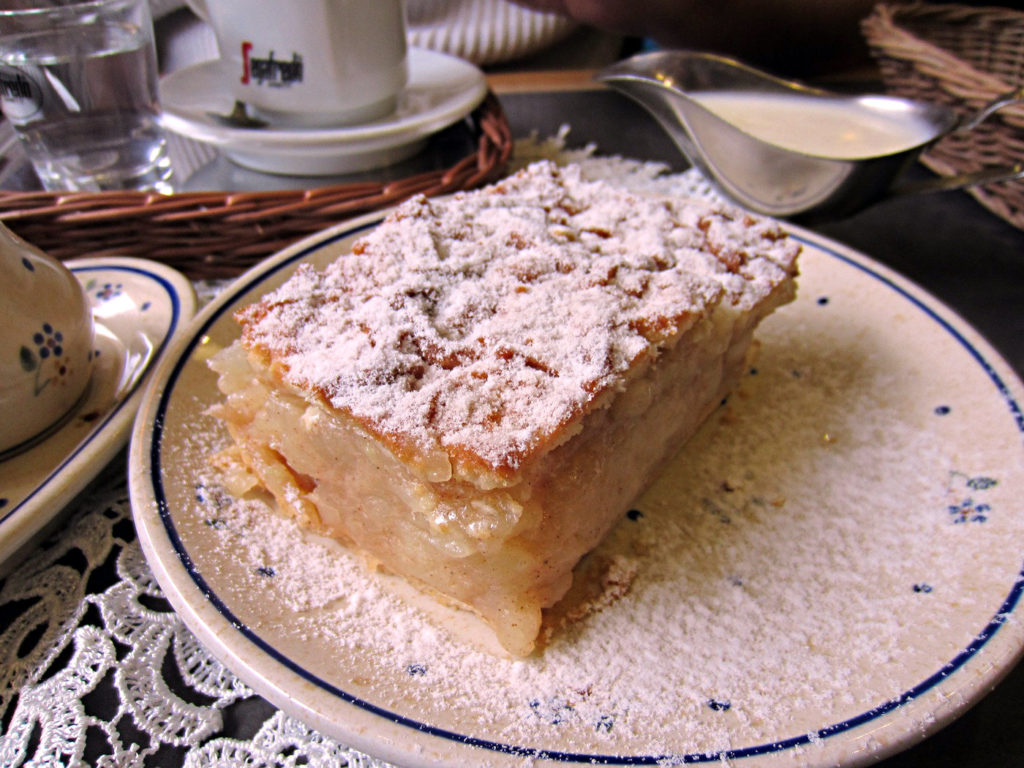 5. Croatian Pastry
I was surprised by the variety of pastries at a bakery shop in Split. Croatian pastry is really good, trust me. When we visited Split, we've tried a new pastry almost every day and they were all delicious.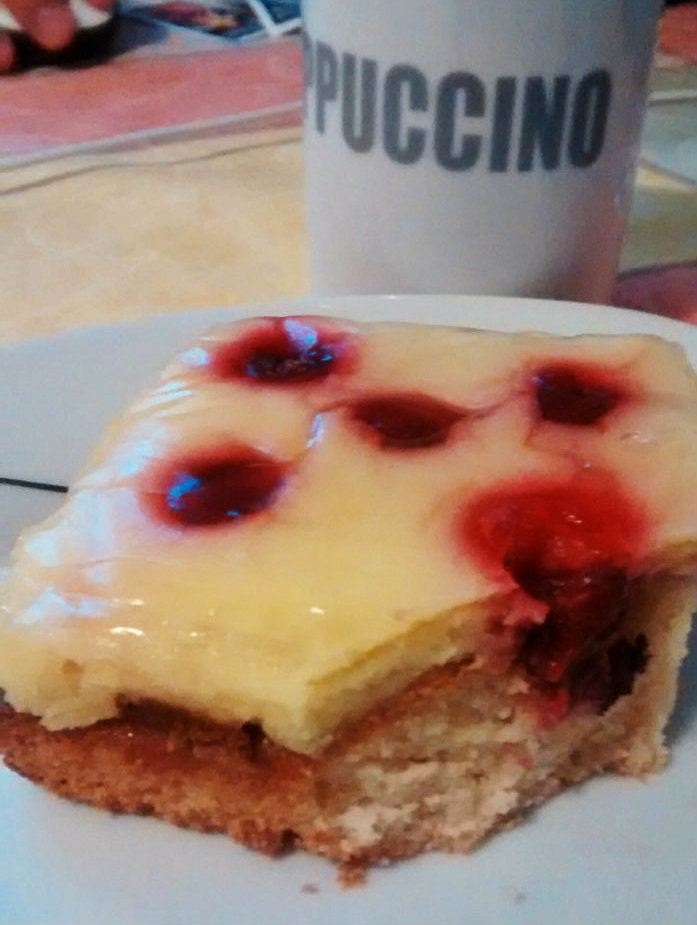 6. Japanese crepes and sweets
Another discovery was the Japanese crepe. Lots of fruit, whipped cream, and chocolate. So delicious!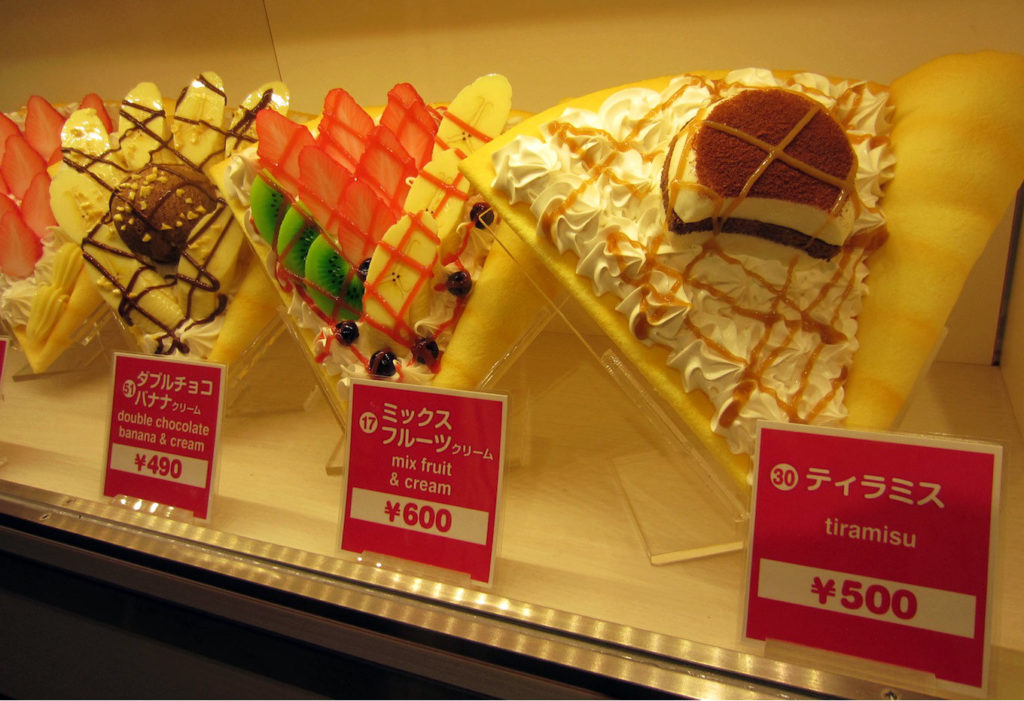 At any store or market, you can buy different kinds of Japanese cakes. So fluffy! Yum!

7. Cheesecake from Germany (Käsekuchen)
After living in Germany for a while, I could say that germans love Cheesecake. But this cake is not like the traditional NY-Style cheesecake. This one is made with quark and without any fruit on the top.
8.Trdelnik from Czech Republik
In any corner of Prague, there is a shop or kiosk that sells Trdelnik. This rolled pastry is filled with Nutella, jam, chocolate…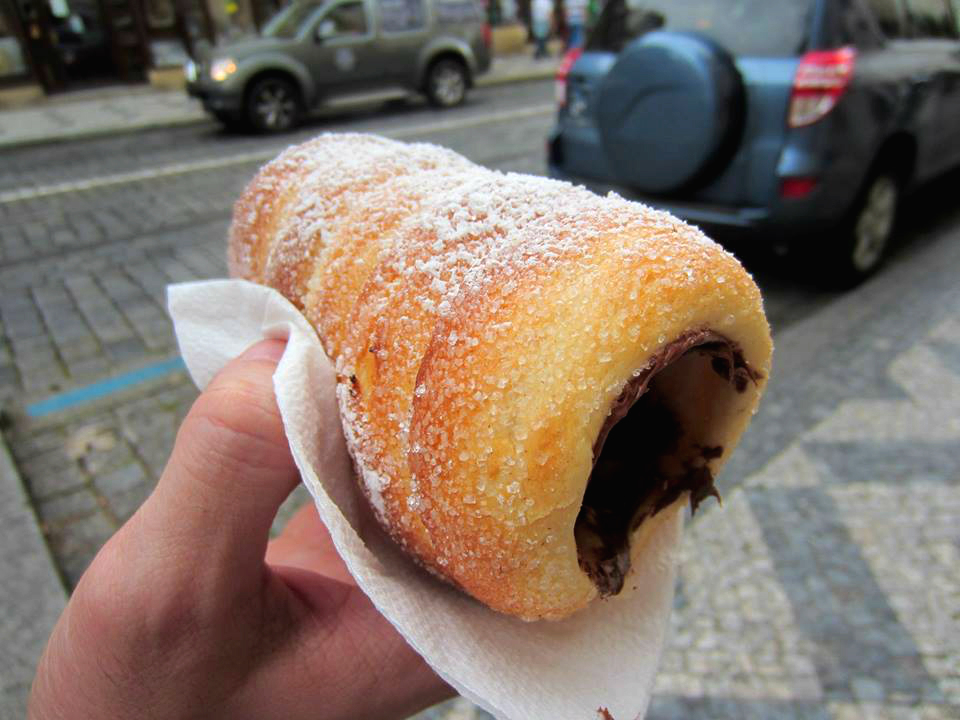 and for ice cream lovers… gelato! Yummy!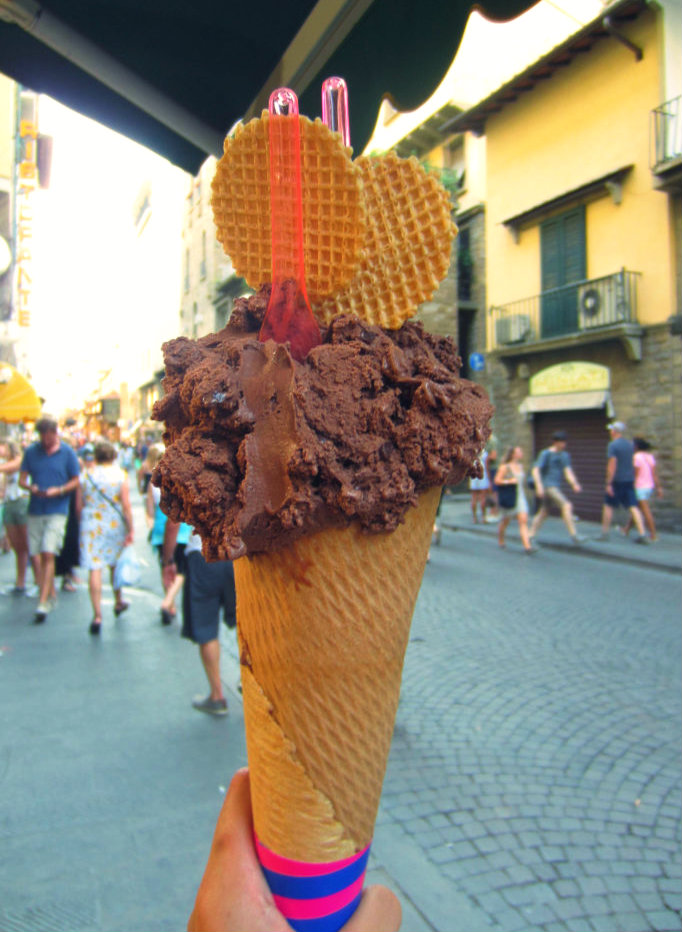 What is your favorite dessert from around the world?. Let me know in the comments below
Author:
Fiorella
Fiorella is the author of Chica On The Road. She is a Peruvian girl, who loves to travel. She lived in Bolivia, Italy, Australia, United States, Canada, Germany, and Southeast Asia. She created this travel blog to inspire others to travel more and share travel tips. She is now learning Italian and still traveling.