Buy tickets online before you visit Versailles. At the entrance, it's possible to pick up a free audio guide, which included several languages.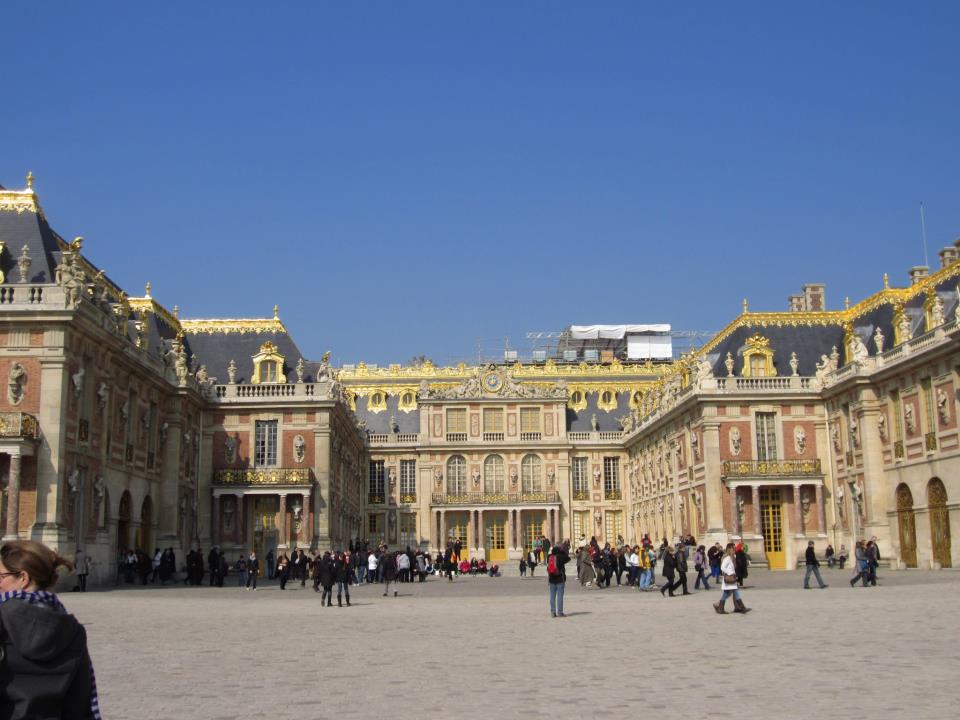 Palace of Versailles
The palace is about 35 minutes by train, just outside Paris. The place is amazing and of course full of tourist. I would recommend going really early because the lines are long, and the place is full of tourist buses.
It took us almost all morning to visit the palace. Unfortunately, we didn't have enough time to walk the whole garden.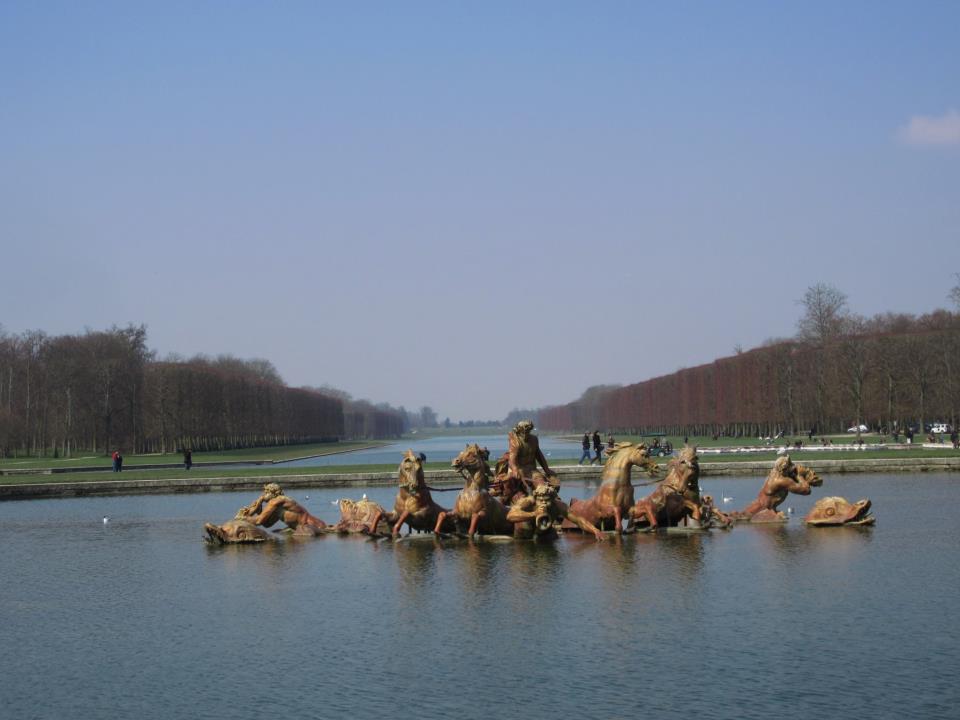 What we loved about
Versailles
was being able to see how queen 
Maria Antonieta
 lived. It would be a good idea to watch the movie "
Maria Antoinette"
before visiting the palace, then you would feel like you are really in the seventeenth century.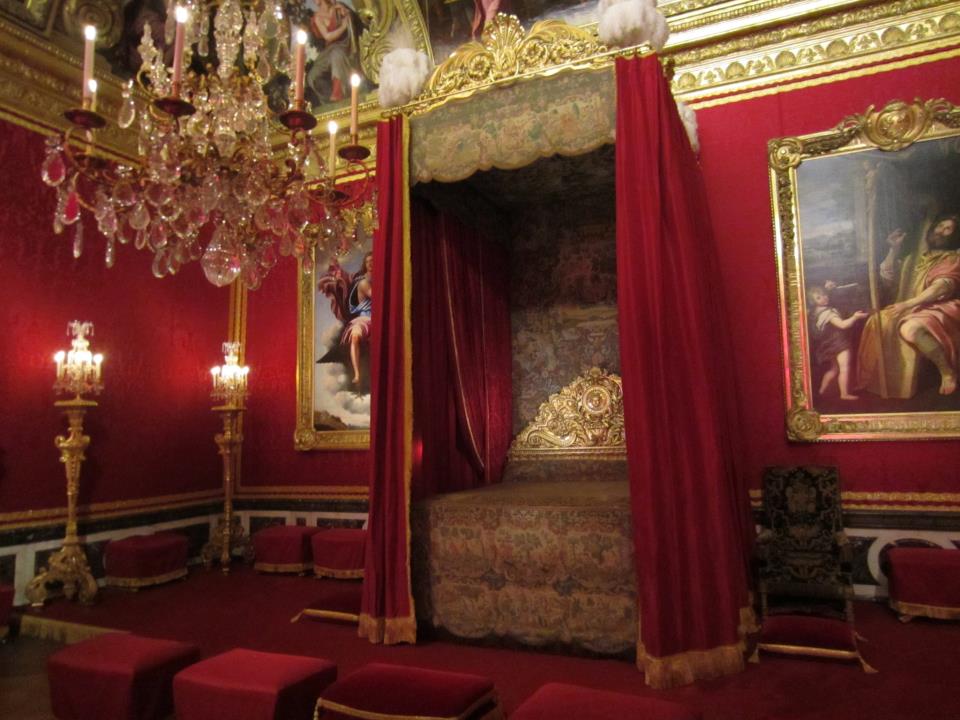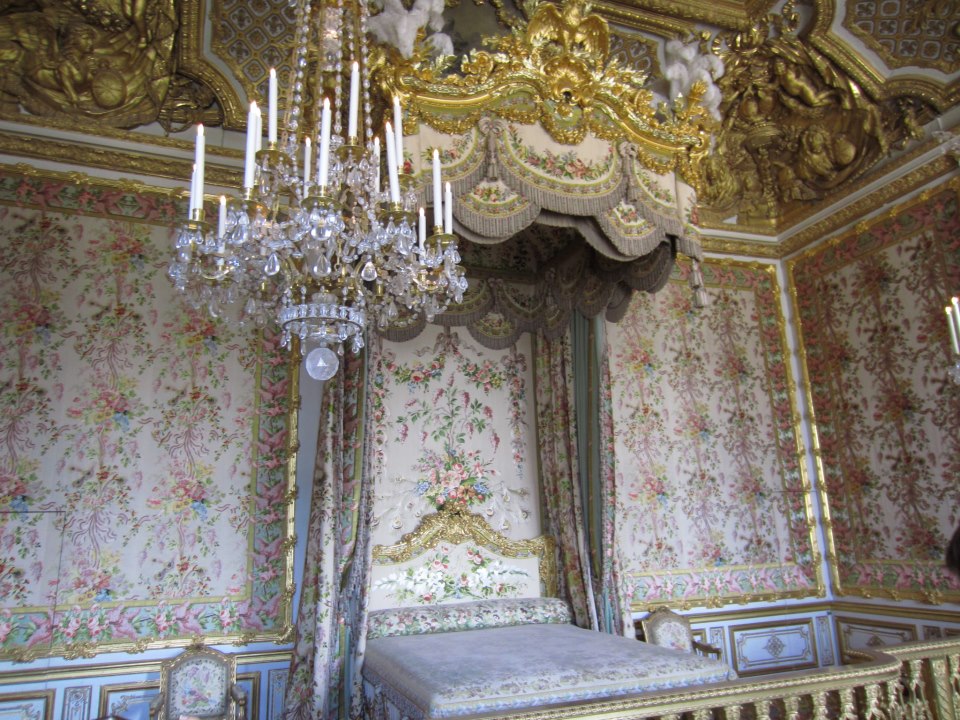 Maria Antoinette's bedroom
Musee du Louvre
Moulin Rouge

Wall of Love
My French friend took us to Montmartre, in the 18th District of Paris. This is a bohemian neighborhood full of artists and cafes. The nearest underground station is "Anvers" and you can walk to the Basilica of Montmartre, which is on top of a hill.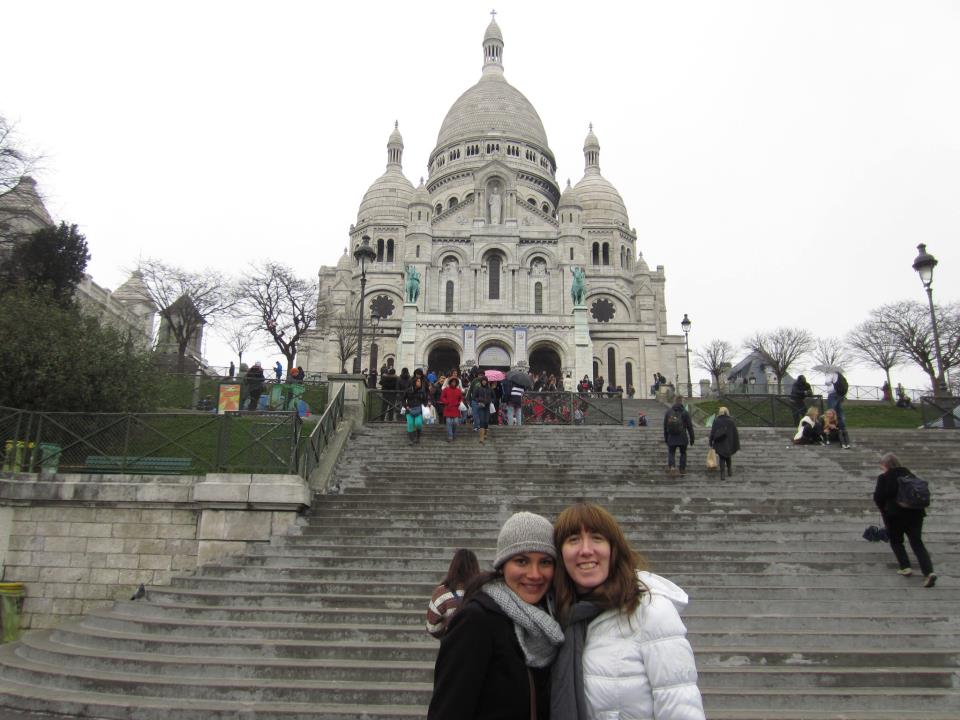 Sacred Heart Basilica of Montmartre (Sacre – Coeur)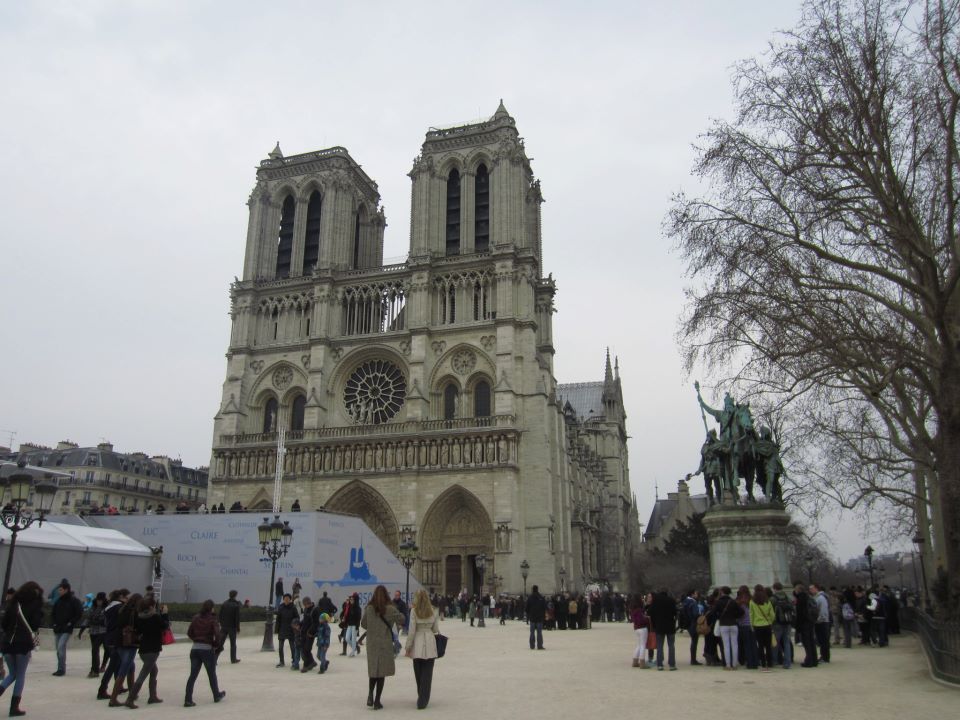 Cathédrale Notre-Dame
At night, even though we were very tired, we couldn't leave Paris without seeing the lights from the Eiffel Tower, which starts at 9 pm. We arrived at the back of the tower directly with the metro and the view was breathtaking. Before taking photos, I couldn't resist buying a Crepe with Nutella, which by the way cost 5 euros. Finally, we cross the tower and ended up walking through "Avenue des Champs Elysées" (Top fashion street).
Author:
Fiorella
Fiorella is the author of Chica On The Road. She is a Peruvian girl, who loves to travel. She lived in Bolivia, Italy, Australia, United States, Canada, Germany, and Southeast Asia. She created this travel blog to inspire others to travel more and share travel tips. She is now learning Italian and still traveling.