Prague has become one of our favorite cities. Friends told us that Prague was a beautiful and magical place, and they were all right. The food, the people, the landscapes, the beer… Prague has it all.
From Lima, it took me 4 flights to get to Prague. It was one of the longest trips I've ever done in my life, but it was worth it though. If you are traveling a long distance flight I recommend the following:
In your Backpack: Carry an extra pair of socks, a scarf and a jacket or sweater to stay warm.
Also, bring tissues (Kleenex), hand sanitizer, cream. candy, gum or chocolates.
Keep an empty bottle with you (water in the airport is expensive, so it's best to fill a bottle from the water dispensers).
Ziploc bags are very useful to put little things in one place, especially when you have to take out all your stuff by customs.
For entertainment, bring two pairs of Headphones (one extra in case the first breaks), a tablet, magazines, pen.
The currency of Czech Republic is the
Czech Koruna

.
It's recommended to change Euros to Crowns, rather than USD to Crowns because the exchange rate is better.
I changed 30 euros at the airport to get some cash and got about 560 CZK
(I could receive more, but the exchange office at the airport charged a higher commission). Similarly, in all exchange offices in Prague, they charge an extra fee, so you should always ask how much is the fee before changing money. Some places can charge higher commissions and fee than others.
Be careful : Zero Commission advertising may be a hoax, in the end, exchange offices will always charge commission.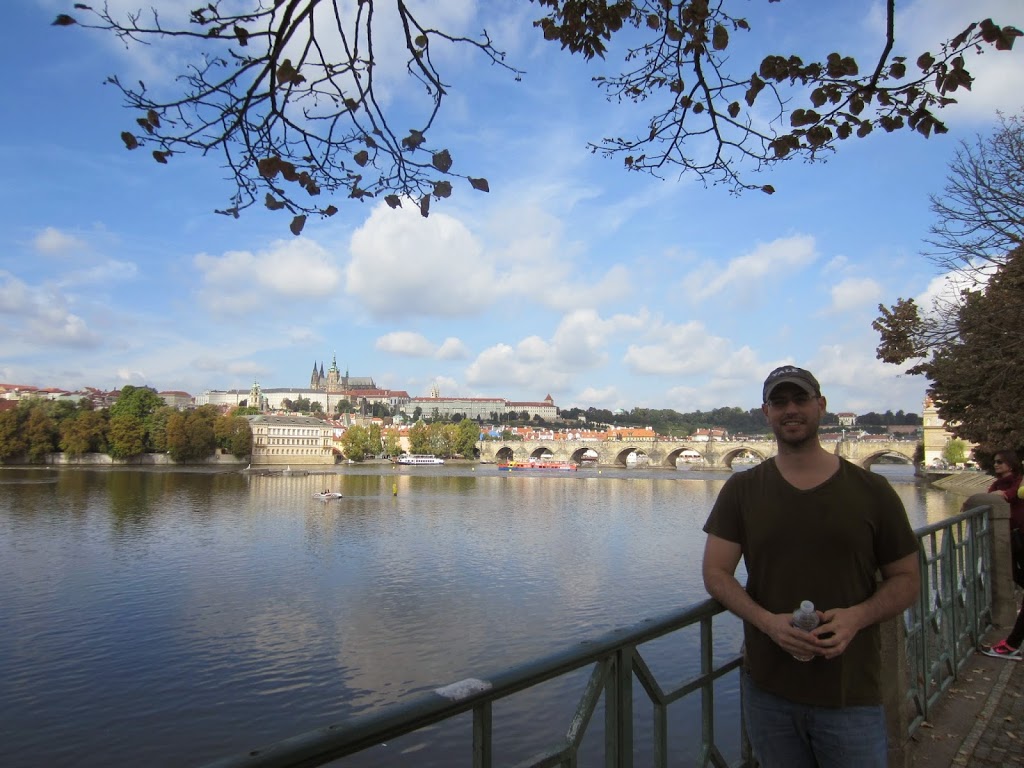 The first day in Prague we walked a lot to see the city. We walked from the hotel to the center of Prague (Old Town) and it took us around 35min. If you don't want to explore the city on foot, there is a TRAM or Metro, One ticket costs 24 crowns (one way – 30min). We love walking, so we didn't use the subway a lot.
Charles Bridge (Charles Bridge)

is one of the most representative attractions in Prague. The view is amazing and it's always full of tourists.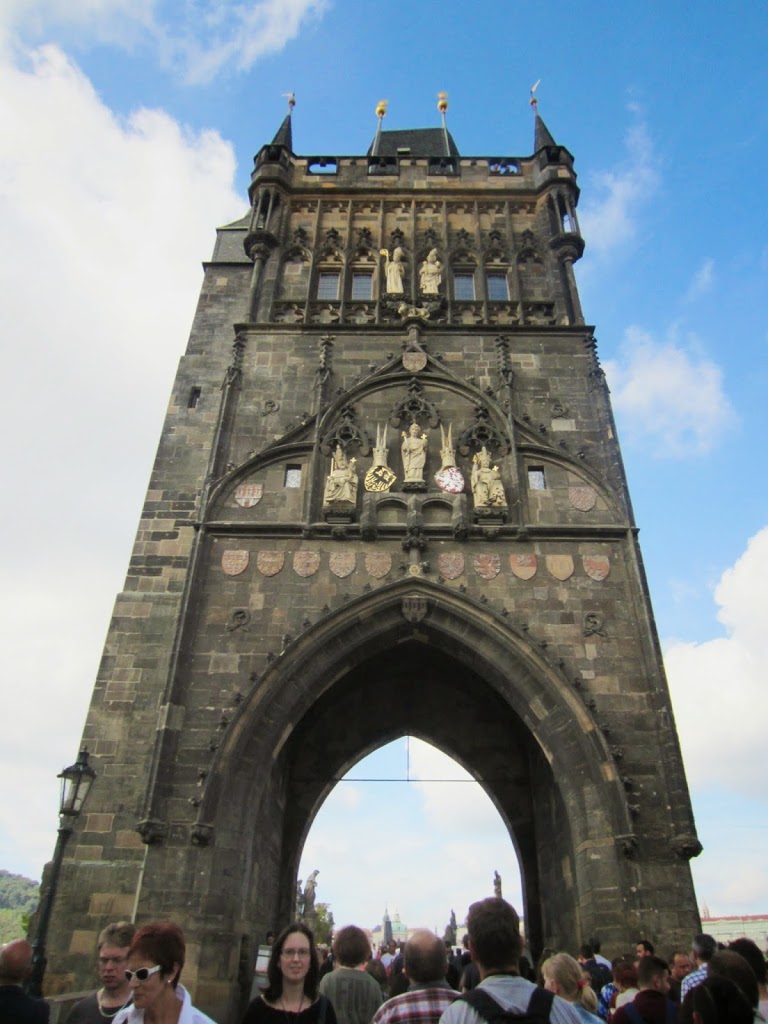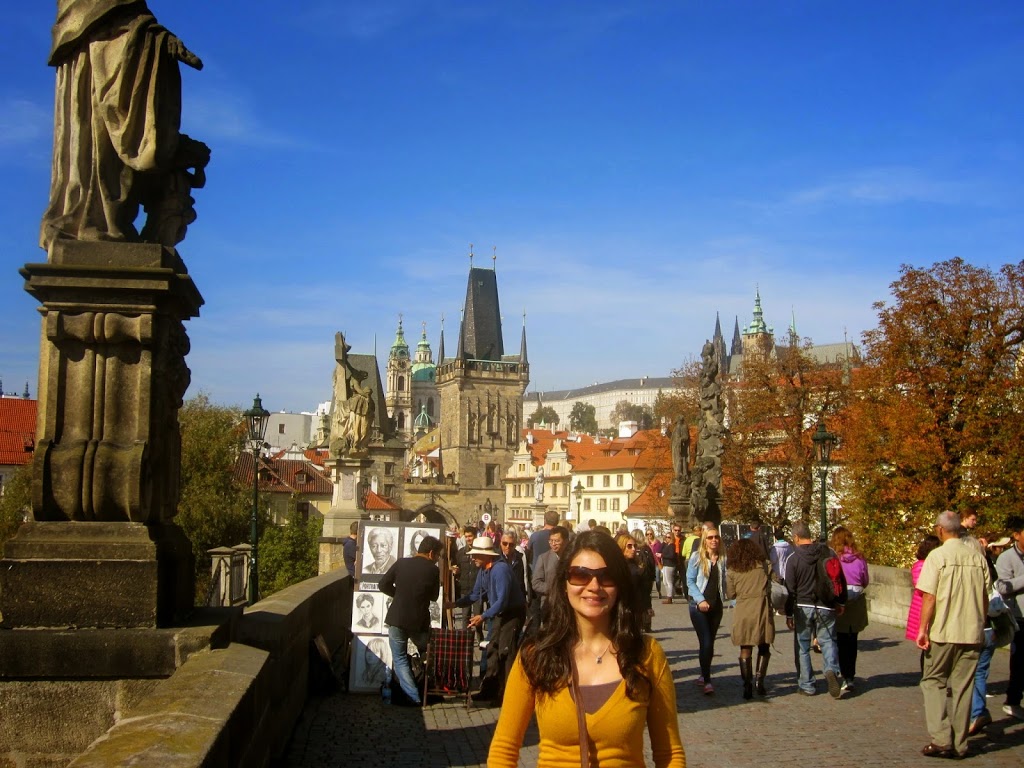 What to eat in Prague?
The typical dish is 
Goulash
, and this is a kind of stew meat with sauce. Moreover, what we really liked in Prague was the delicious
Trdelník
, a sweet pastry that can be eaten with sugar, cinnamon or Nutella.
Trdelník
is so good! and you can find it in every corner of the city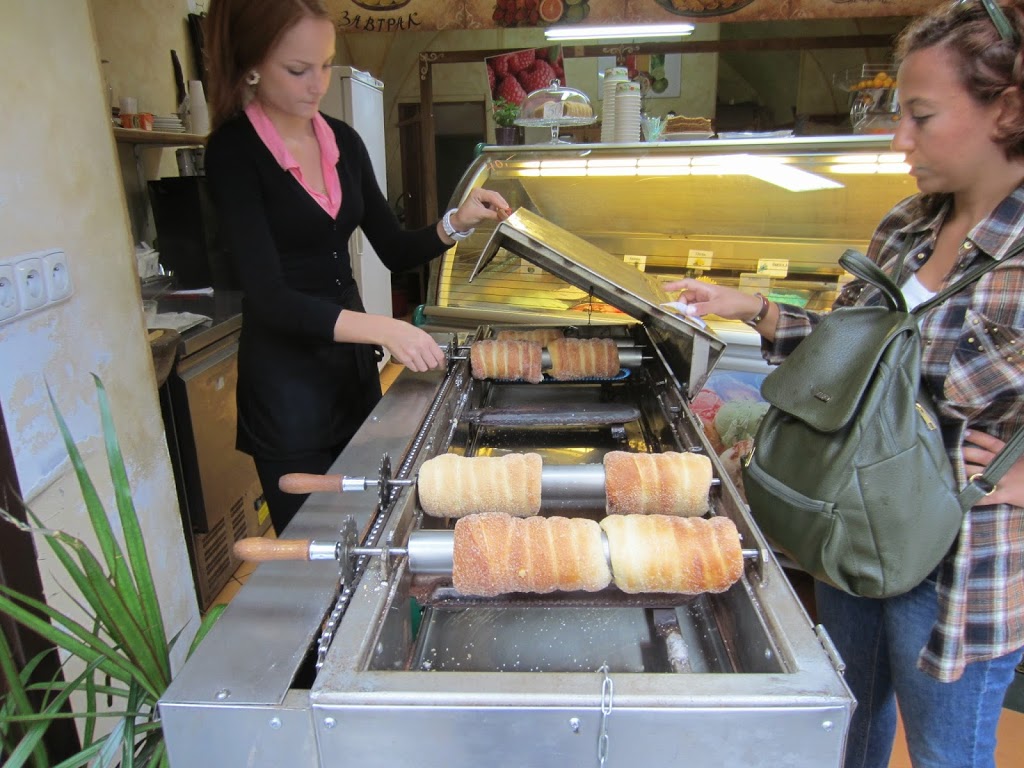 It's impossible not to fall in love with Prague… the culture, the friendly people, the food, and beer … it's definitely a place anyone should visit more than once. Here, you can see pictures of the most popular places in Prague: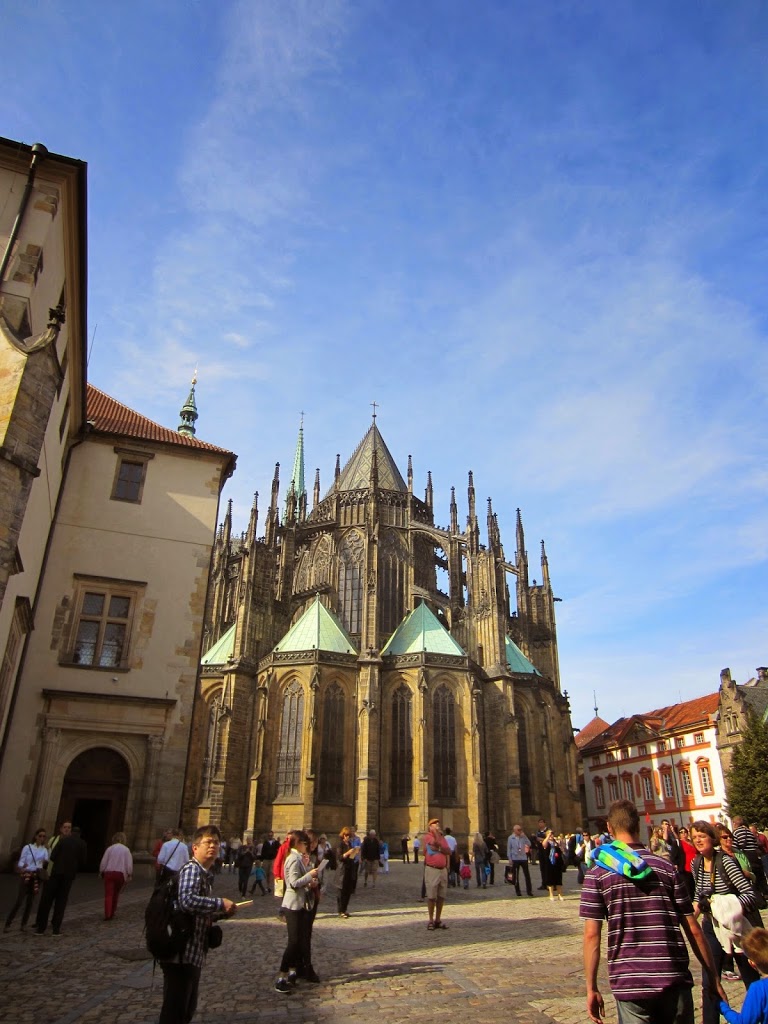 St. Vitus Cathedral


Astronomical Clock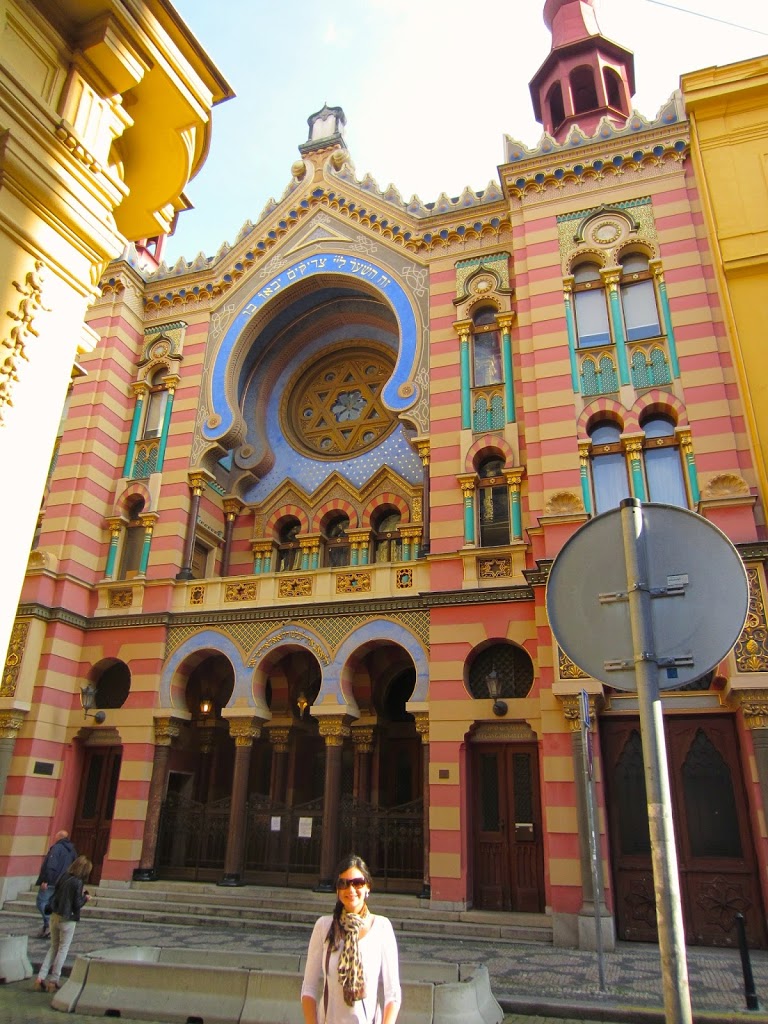 Spanish Synagogue
Where we stayed:
NH Prague. (4 stars) Modern, breakfast buffet, 20 min from Old Town on foot.
Casa Marcello. (4 stars) Old, no elevator, comfortable, 5 min from Old Town.
Author:
Fiorella
Fiorella is the author of Chica On The Road. She is a Peruvian girl, who loves to travel. She lived in Bolivia, Italy, Australia, United States, Canada, Germany, and Southeast Asia. She created this travel blog to inspire others to travel more and share travel tips. She is now learning Italian and still traveling.