I wish I could have stayed longer in Rio de Janeiro. This trip was one of the best trips of my life. It's easy to fall in love with the city's positive energy and the happy Brazilian people that you could meet around the city.

We stayed in a backpacker that was around 8 blocks on foot from Copacabana beach. The hostel was very comfortable and it included free breakfast and city tours.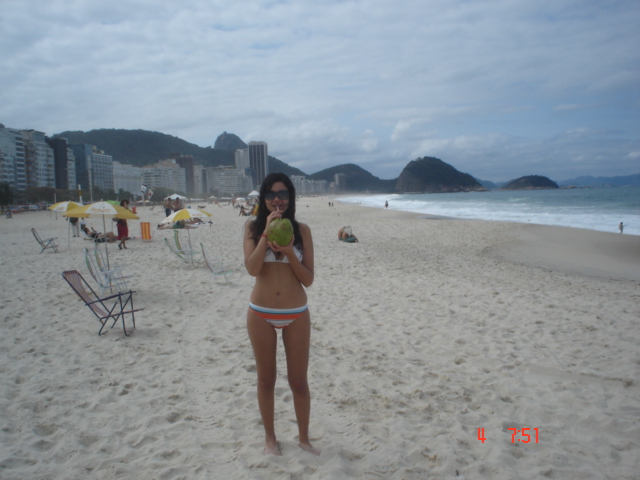 To begin our tour in Rio, we went to Barrio de Santa Teresa and take the "Bondinho". This is a small yellow tram that takes you to the top of the place and where you can see the streets and favelas of Brazil.

 Here I'm in the Botanical Garden (Jardim Botanico)
Another day we took a free tour from the hostel and walked around the city. It was a nice walk because the guide was telling us the history of Rio. One place that impressed me the most was the library.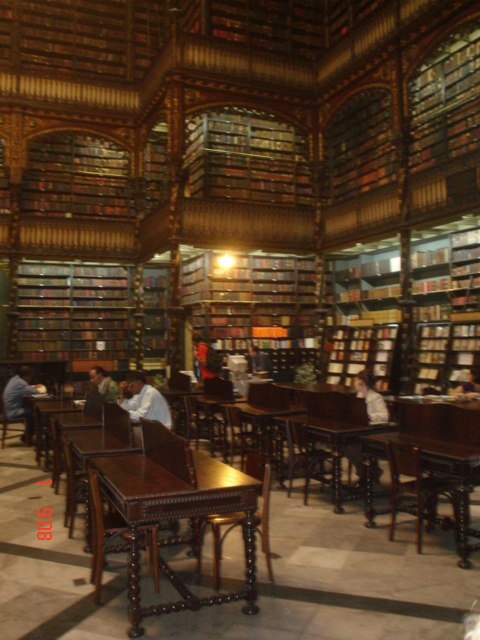 Real Gabinete Portugues Da Leitura located in the center of Rio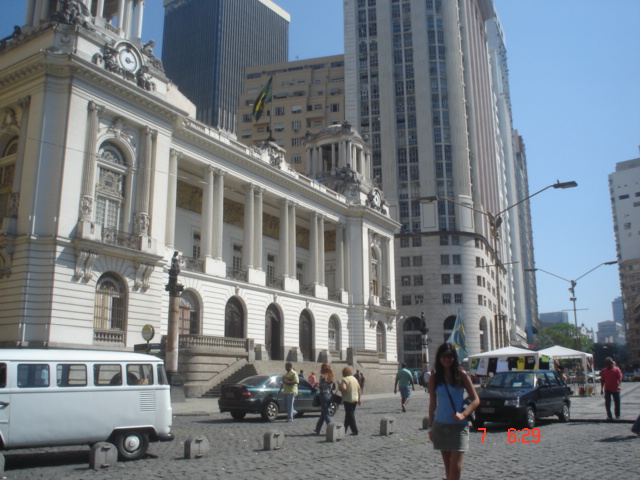 After touring the city, it was time to visit Copacabana beach and drink Caipirinhas. On the beach, there are small kiosks where you can buy this traditional Brazilian drink for only 2 Real. If you want to relax on the beach and get a nice tan, maybe this won't be possible on Copacabana beach. Every  5 min or so you could be approach by a salesperson trying to sell something. There are a variety of different things that people can buy on the beach: hats, sarongs, sunglasses, food, a more. To some vendors, we couldn't resist.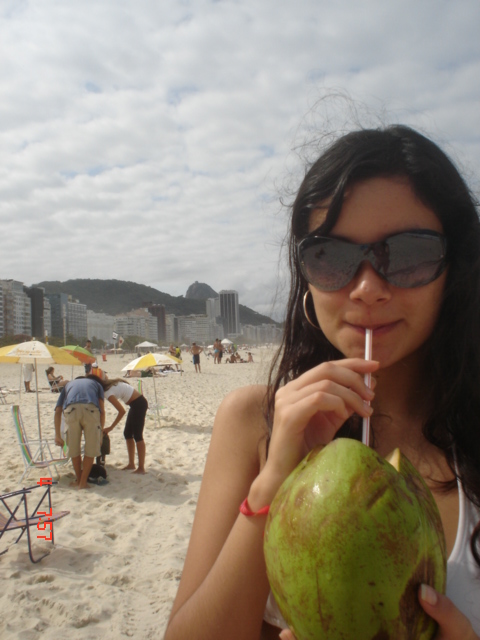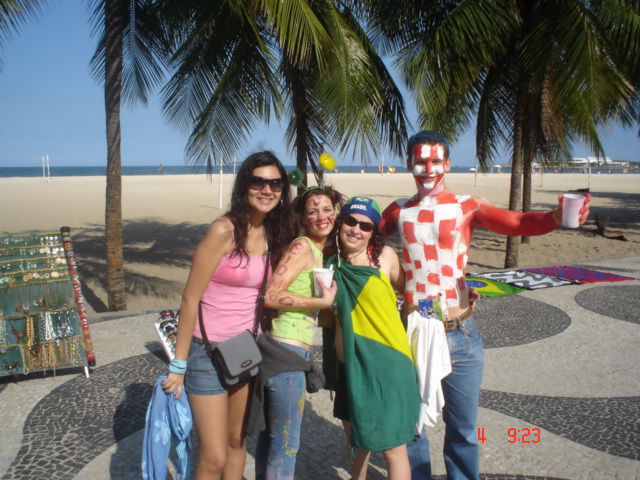 To visit the Christ Corcovado, we hired a taxi that took us to Tijuca National Park, where the statue of the 8 meters high Christ is located. Like all touristic spots, it was almost impossible to take one single photo with Christ. However, while waiting for your turn, you can take photos of the breathtaking view of Rio de Janeiro.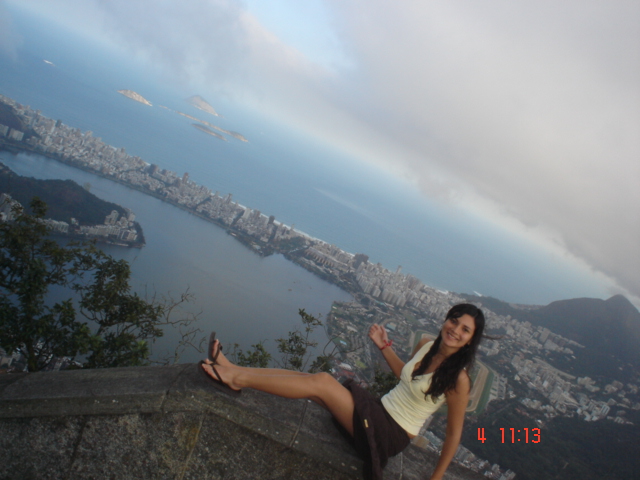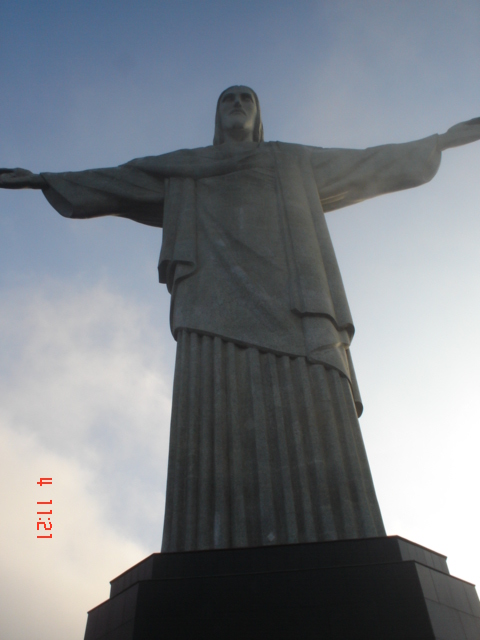 The famous Ipanema Beach is located in one of the sophisticated areas of Rio de Janeiro. Here, there are fewer tourists, more locals and above all, you won't find many vendors on the beach. This day, some random kids invited us to play volleyball on the beach.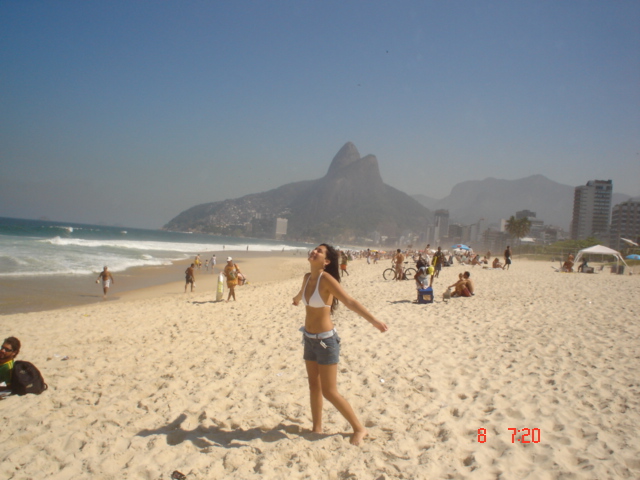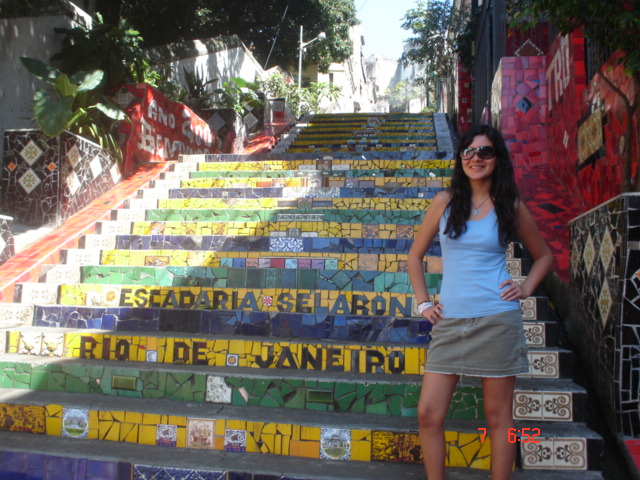 Escadaria Selaron (Selaron Steps), located in Lapa and Santa Teresa Neighborhoods
The food that we really liked in Rio was Feijoada, a typical Brazilian dish based on beans, rice, meat, chips and farofa. We found a place near Copacabana beach that sold Feijoada at a very affordable price, so we went there almost every day and we became friends of the restaurant's owner. Some days, we didn't have time to sit down and have lunch, so we bought Frango pies (chicken in Portuguese), for only 2 real.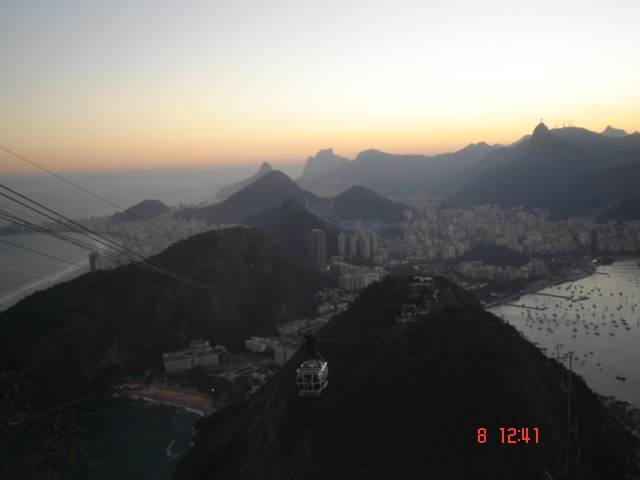 Pao di Azucar
Obrigado Brasil! Thank you!
Author:
Fiorella
Fiorella is the author of Chica On The Road. She is a Peruvian girl, who loves to travel. She lived in Bolivia, Italy, Australia, United States, Canada, Germany, and Southeast Asia. She created this travel blog to inspire others to travel more and share travel tips. She is now learning Italian and still traveling.