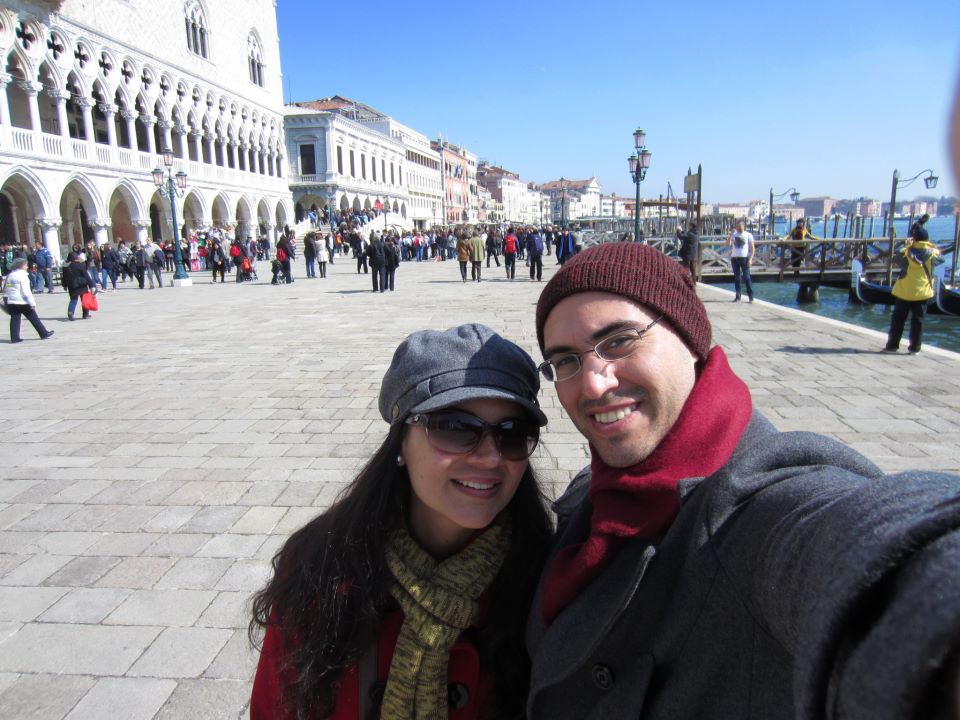 We arrived at Venice Santa Lucia train station from Rome. It was a cold night and still we had to walk a long way, crossing several bridges and hauling our bags until we finally reached our hotel. The next day, we ate one of the best breakfast buffets of our lives. It had everything we like to eat and more.
Day 1:
After a delicious breakfast, we did what every couple should do when in Venice… getting lost through the lovely ways, bridges, and canals.
Day 2:
One of my dreams finally came true…a Gondola ride through the canals of Venice, 80 euros an hour … only once in a lifetime right?.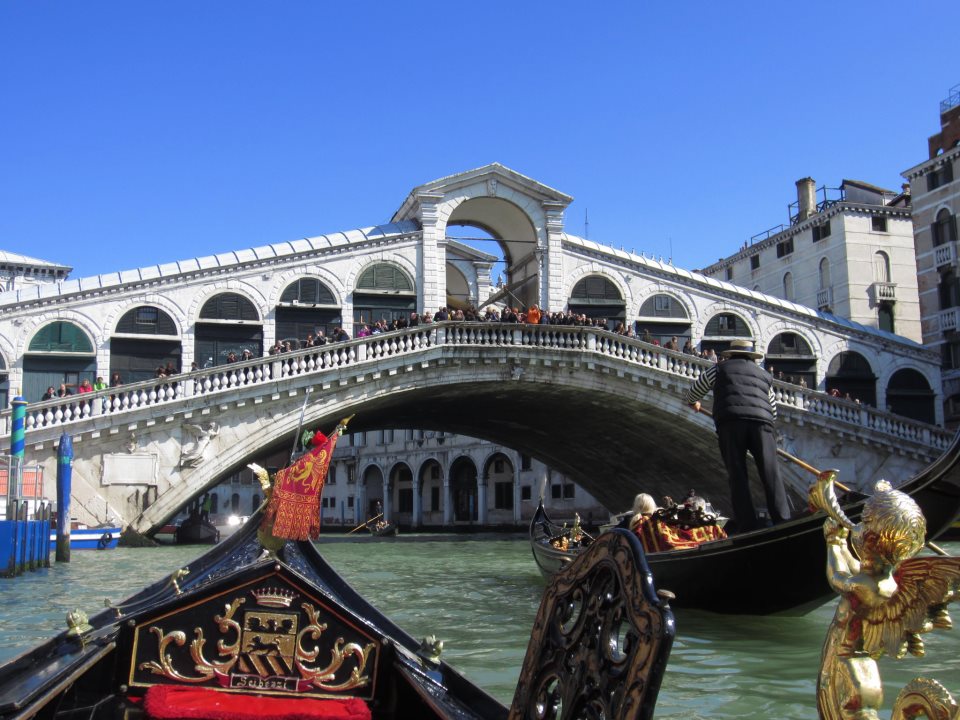 Ponte di Rialto
The gondolier told us about a Venetian tradition for couples. He said that when a couple crosses Rialto bridge, lovers should kiss with passion. Obviously, we couldn't break that tradition 🙂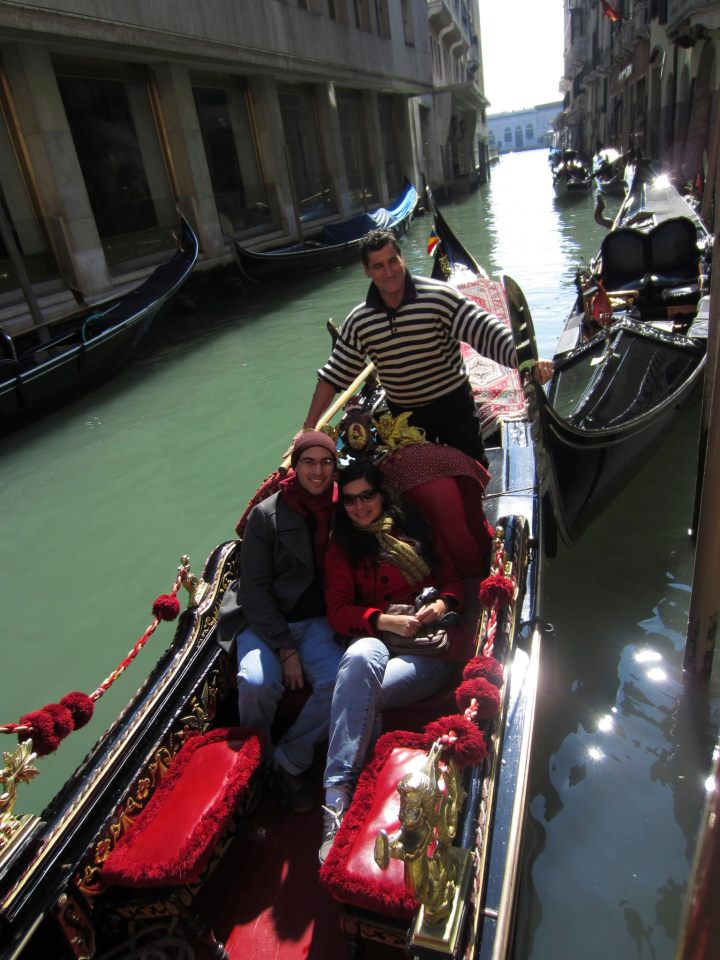 Our gondolier was very funny and he kept telling us stories of Venice and his personal life. He came from a generation of 7 gondoliers. His father had inherited him the gondola and he planned to do the same with his son.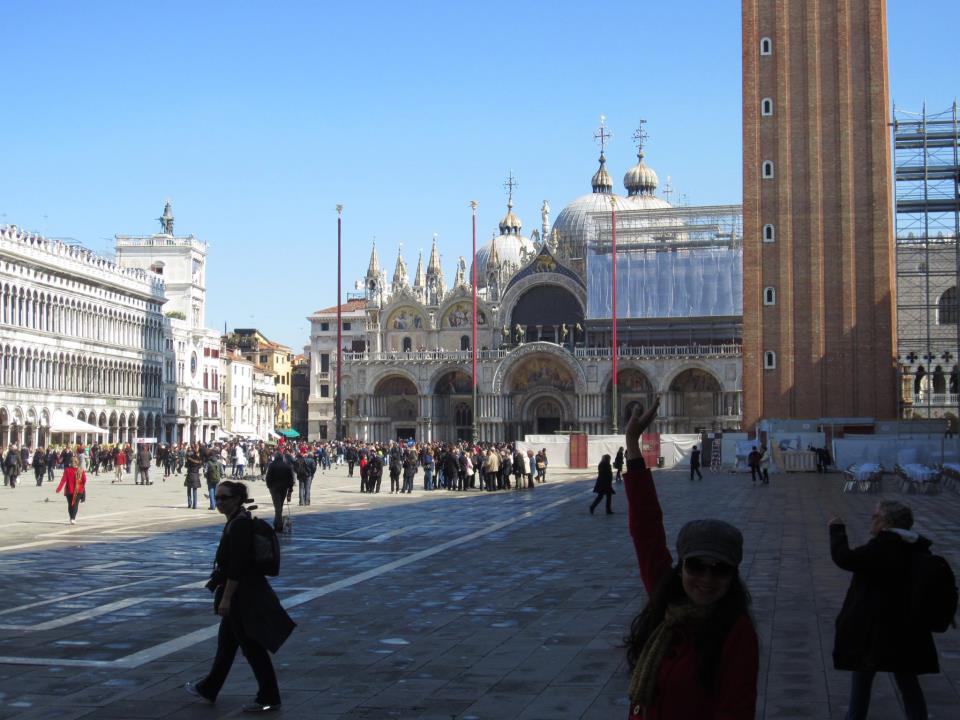 St. Mark's Square
In summary, if you're staying just a few days in Venice, a must see sites are:
St. Mark's Square
Basilica di San Marco
Rialto Bridge
Grand Canal
If you want to visit museums, maybe a good option would be to buy one of the  
Venice Pass,  
which included public transport + transfer to Marco Polo airport.
Venice is unlike any other city, so if I were you I would just wonder around and get lost in this magical place.
Author:
Fiorella
Fiorella is the author of Chica On The Road. She is a Peruvian girl, who loves to travel. She lived in Bolivia, Italy, Australia, United States, Canada, Germany, and Southeast Asia. She created this travel blog to inspire others to travel more and share travel tips. She is now learning Italian and still traveling.