My 30th birthday is coming soon and I started to think about my first trip alone when I was 15 years old. I was lucky to celebrate my birthday in Montreal. My parents, who know how much I love traveling, gave me the opportunity to choose: do you want to have a traditional 15th birthday party, or would you like to travel? Obviously, you can imagine what I said…

At that time, my older sisters were living in Montreal and it was the perfect opportunity to visit them. This was the first time I travel alone and I remember feeling very excited and nervous because my English wasn't very good. Also,  I didn't speak French at all.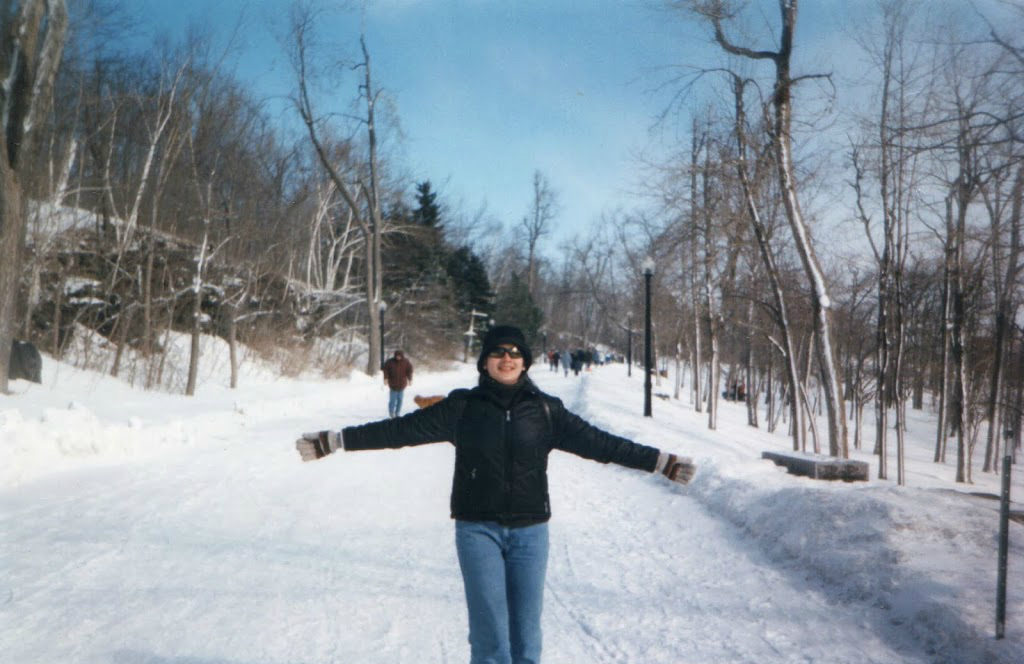 Montreal is located in the province of Quebec. In these two cities, the official languages are French and English. Primarily in Montreal, where my family lives, they speak French.
Canada has an extreme weather. The first time I went to Montreal was in winter (my ears were frozen all the time). Despite the cold and snow (- 20 Celsius) I spent an amazing day at the Oratory of St. Joseph in the district of Mount Royal. My name is written in the guestbook 🙂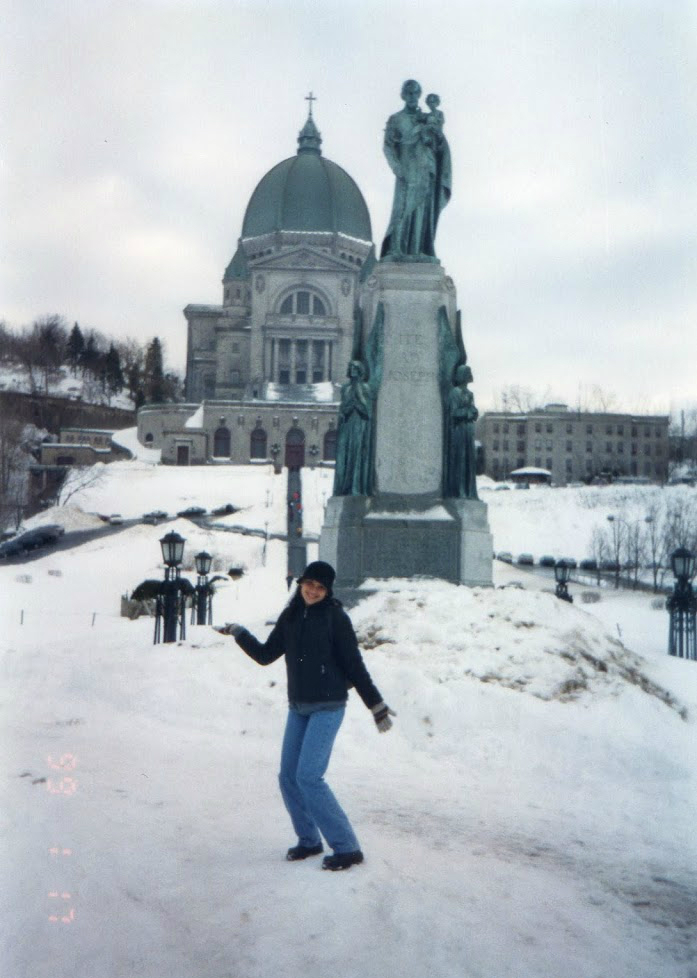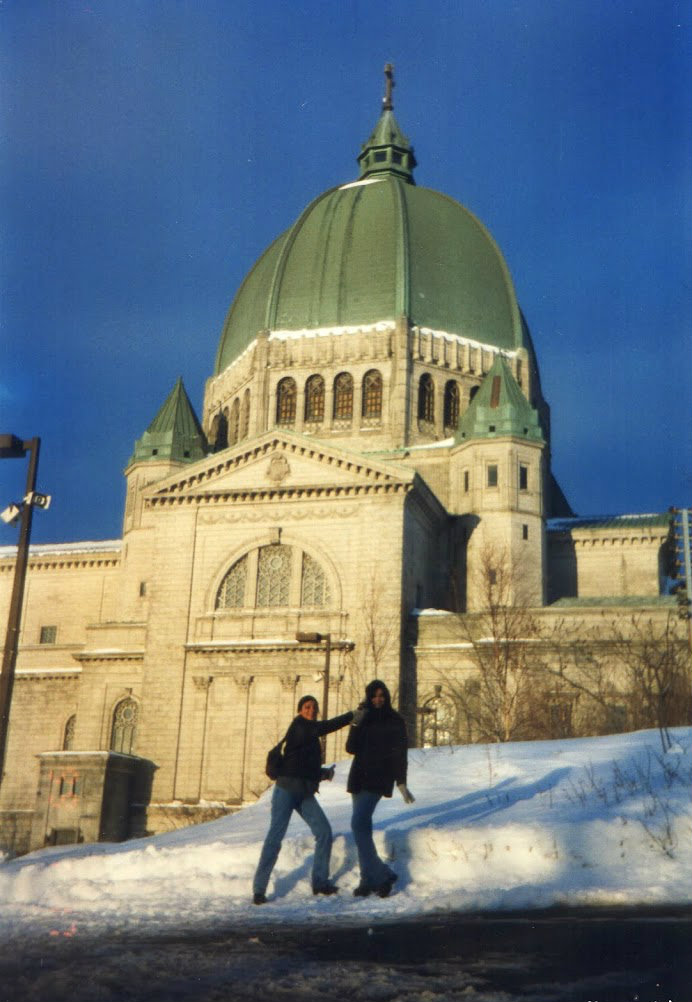 Fact: In Montreal, you can find food from all around the world, but what you should definitely try is La Poutine. This is a dish made of chicken and fries, covered with a hot meat sauce and melted cheese. Yummy!
In winter, there is the Snow Festival ("Fete de Neiges"). Everything takes place outdoors and the entrance is free. You can do many things here such as ice skating, snowboarding, there are ice castles, dog sled, among others. What impressed me the most were the giant ice sculptures.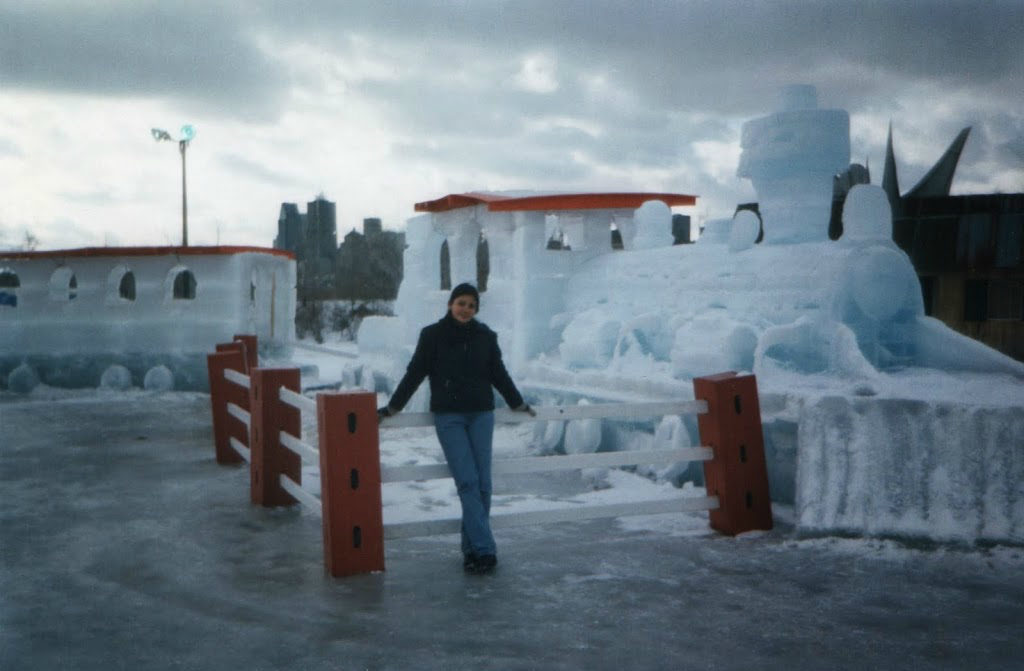 In a second opportunity, I visited Canada in summer (38 Celcius), I visited the Castle Frontenac in Quebec. From Montreal to Quebec is approximately 3 hours by train. If you go by car you can do it in less time and the road is very good
I was lucky to visit the Niagara Falls. My sister booked a tour that included a visit to the city of Toronto. Toronto truly caught my attention, because besides being a modern city, there are very few people in the streets. The day we were there I asked my sister if there was a public holiday, or something because the streets were empty. However, she told me that it was a regular day in Toronto.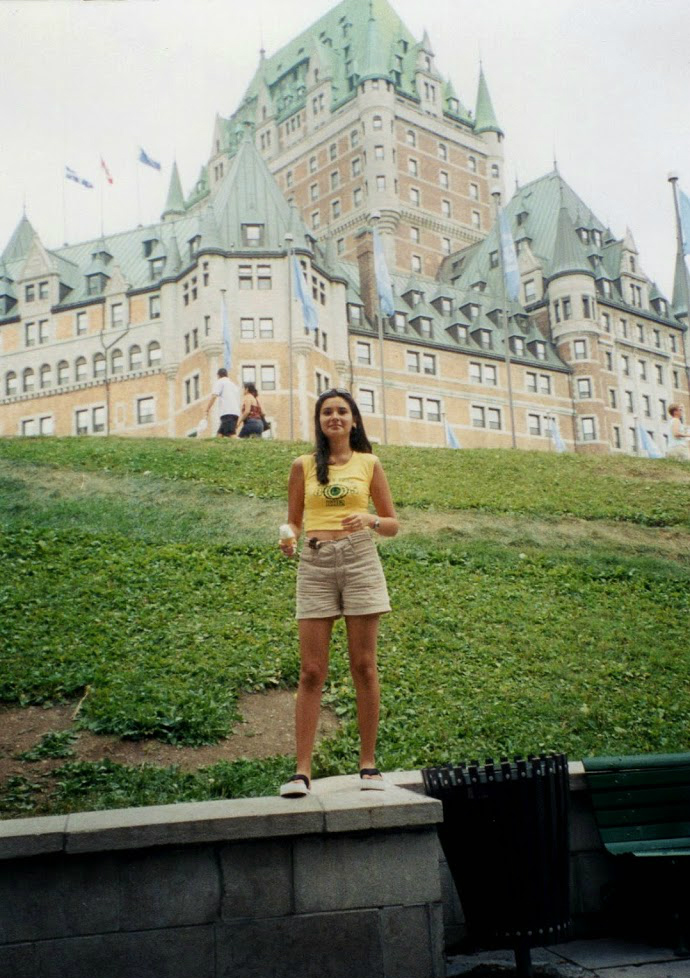 From Montreal to Toronto is about 5 to 6 hours car ride, and from Toronto to Niagara nearly two hours.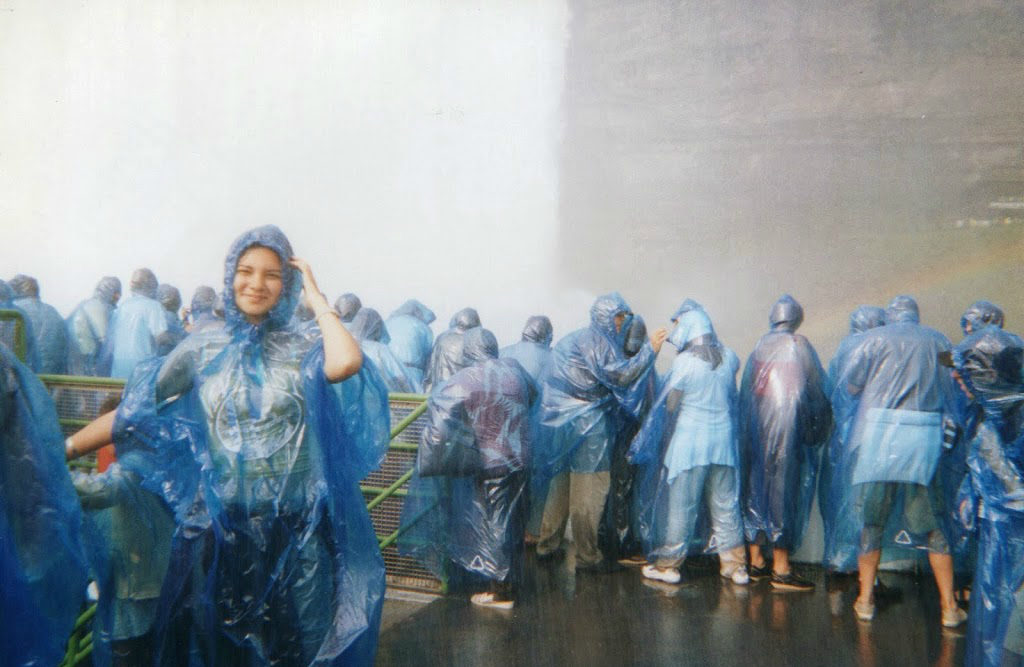 Niagara Falls is awesome. To see it in full, you can hop on a boat called Maid of the Mist which cost US $ 17 per adult and takes you close to the "Bridal Veil" and "horseshoe". On the boat, you get a blue impermeable. The truth is that you are so close to the waterfall that is impossible not to get wet. In addition, in order to take pictures, you must try your best not to close your eyes. Believe me, the photo above was my best shot 🙂

Author:
Fiorella
Fiorella is the author of Chica On The Road. She is a Peruvian girl, who loves to travel. She lived in Bolivia, Italy, Australia, United States, Canada, Germany, and Southeast Asia. She created this travel blog to inspire others to travel more and share travel tips. She is now learning Italian and still traveling.