Taipei is the capital of Taiwan, characterized by a hot and humid weather. This is not a typical destination, however, it should definitely be on your bucket list. In this guide, you will find exactly what you need to know when arriving in Taipei. First of all, you need to exchange money or go to an ATM. The currency of Taiwan is the New Taiwan Dollar (TWD). For example, 100 TWD is about 2.86 EUR or about 3.18 US$ (Nov 2th, 2016)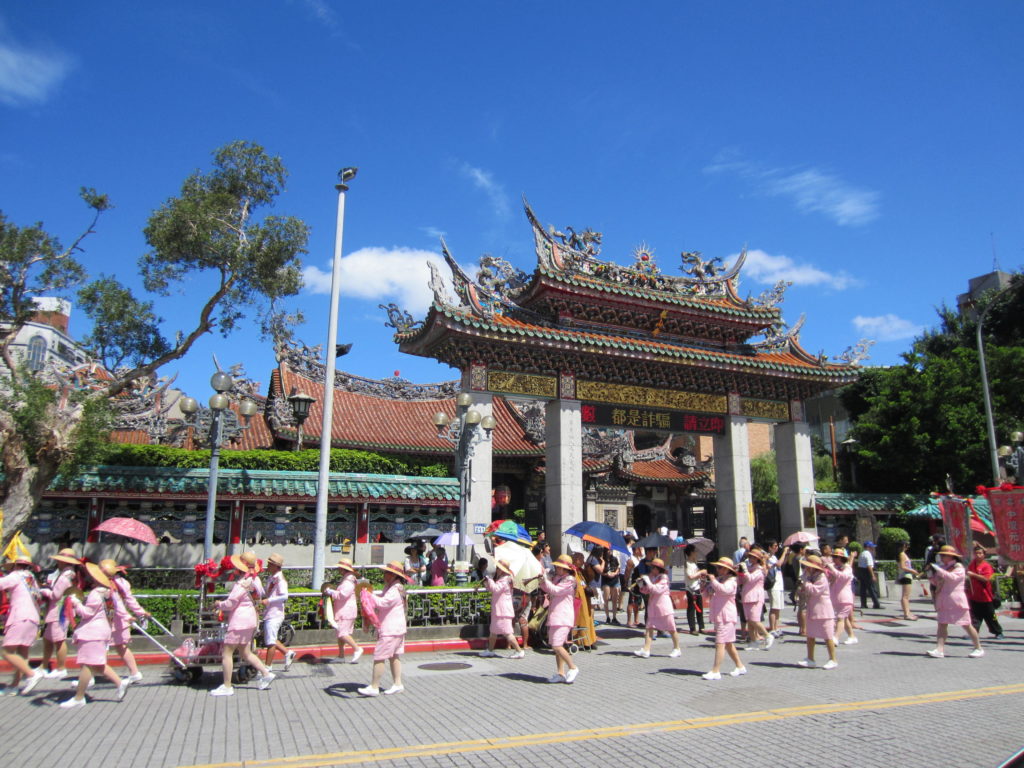 Getting from the Airport (Taoyuan International Airport) to Taipei city
The best way to go from Taoyuan Airport to the city is by using the HSR speed train High-Speed Rail (HSR).
From the airport take the U-bus to THSR Taoyuan Station (Cost 15 TWD one way). It is about 20 mins ride.
Then, from THSR Station take the High-Speed Train to Taipei Central Station (Cost 165 TWD). From here, you can use the local Metro to whichever station you need in Taipei.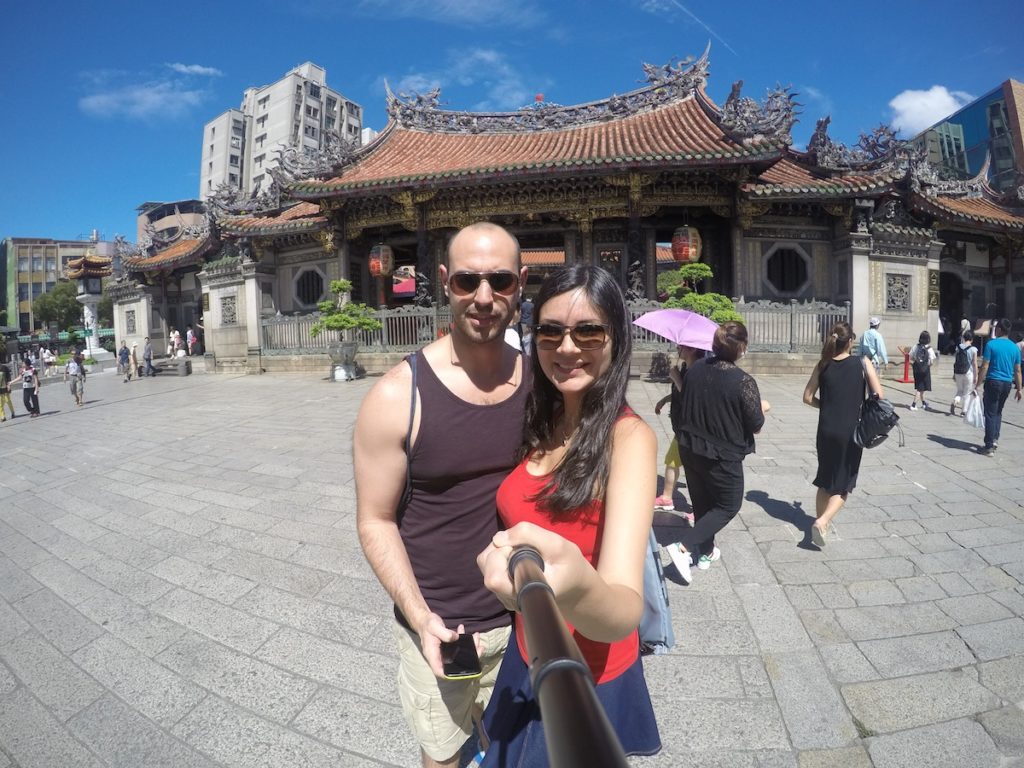 Transportation in the city
There are many options within the city, like buying a day pass 150 TWD (4.26 EUR) or a 48 pass 280 TWD (7.94 EUR). We love to walk,  so we only bought a single ticket ride, when we were really tired. You can purchase a token at any ticket machine inside the Metro station. Scan the token to enter the station and deposit the token in the coin slot when you arrive at your destination.
Tickets cost btw 20 and 30 TWD (0.57 and 1.84 EUR single ride). It depends on where you're going, but believe me, we didn't pay more than 25 TWD and it was actually fun to get this token every time.
Things to do in Taipei
I would say that the focus of your visit to Taipei should be visiting Temples and Night Food Markets. You would need at least a week to visit all these amazing places in Taipei. But if you are only for a few days I would recommend the following sites:
1.Longsham Temple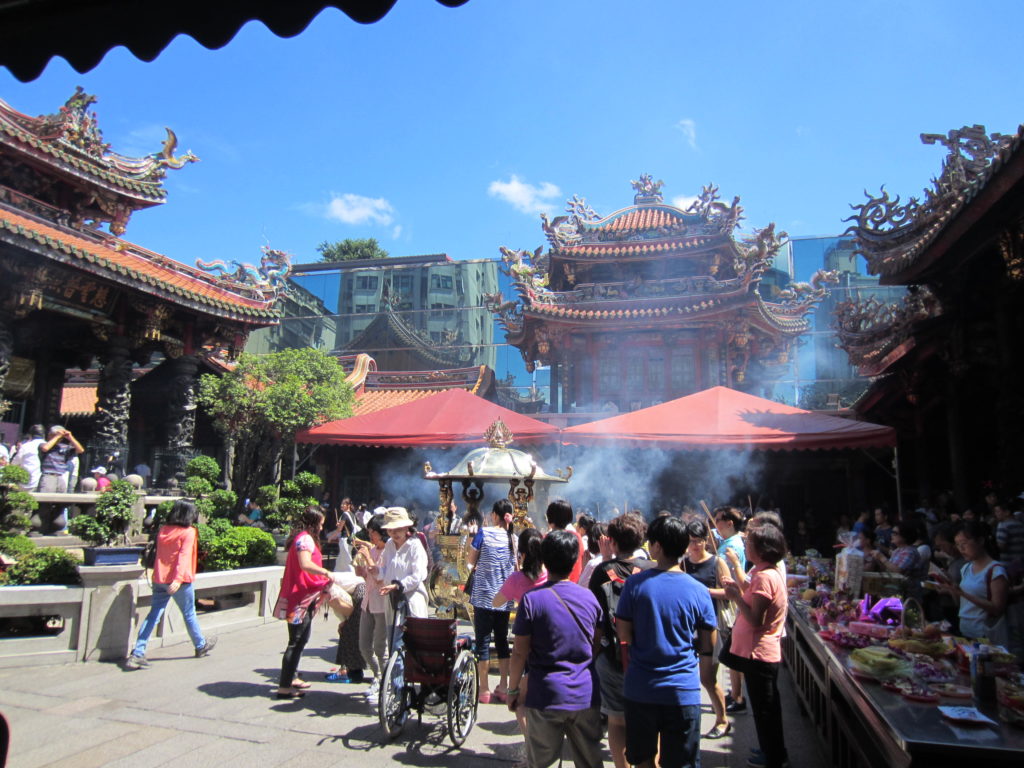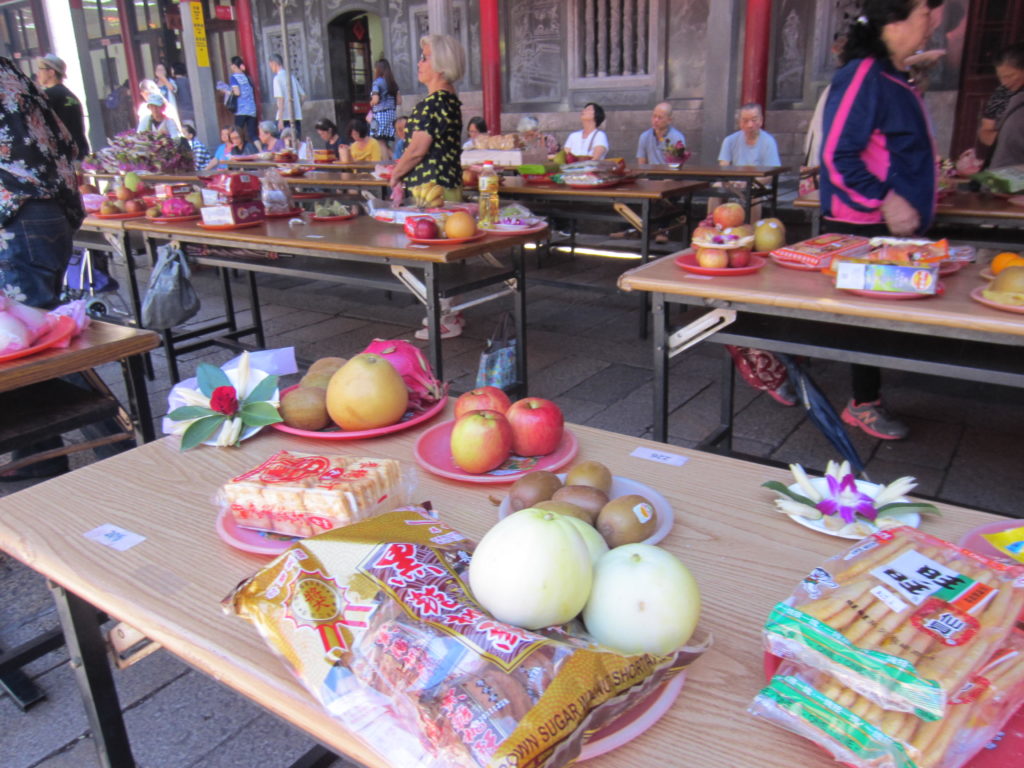 2. National Theather and Chiang Kai-Shek Memorial Hall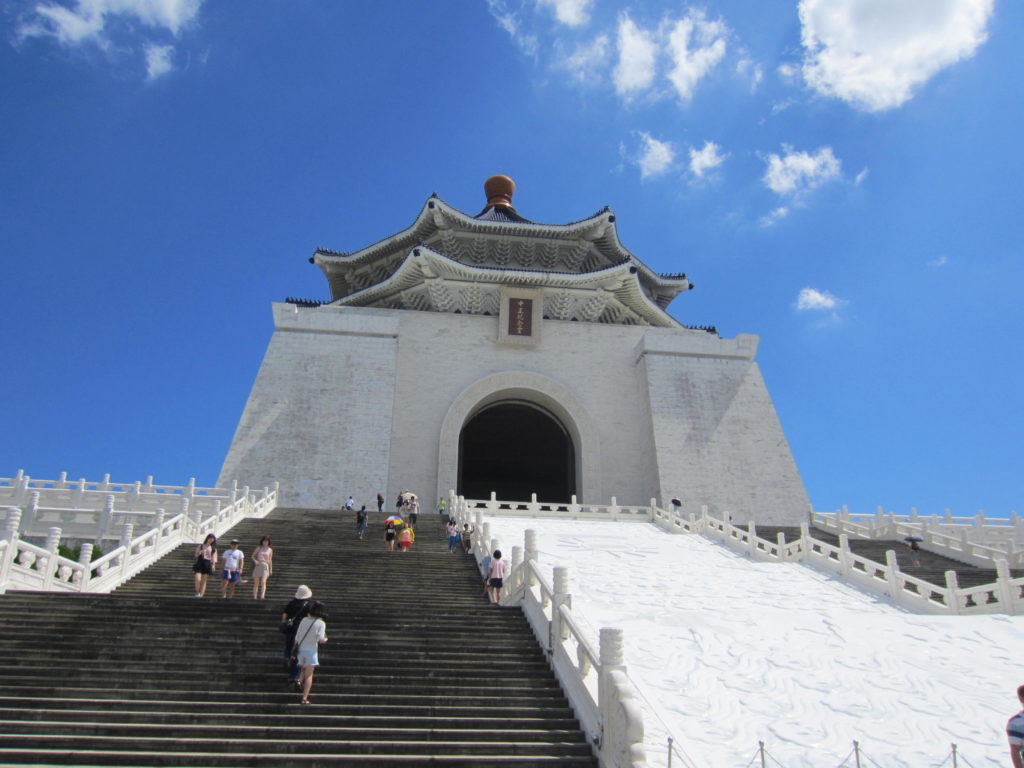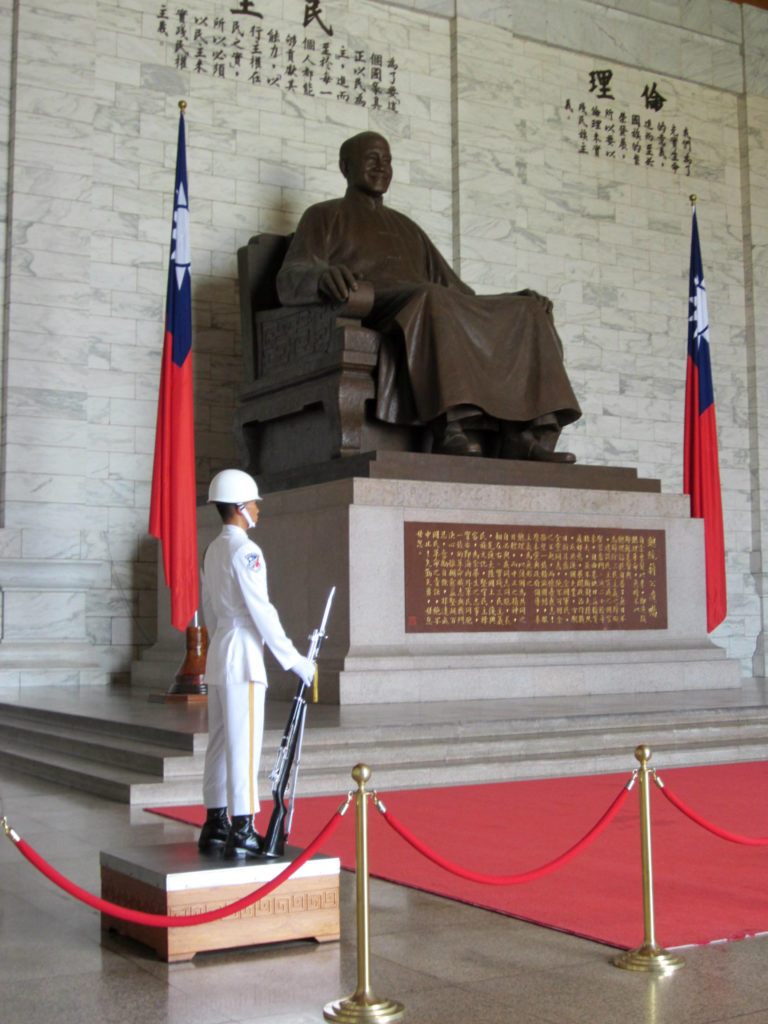 3. Confusion Temple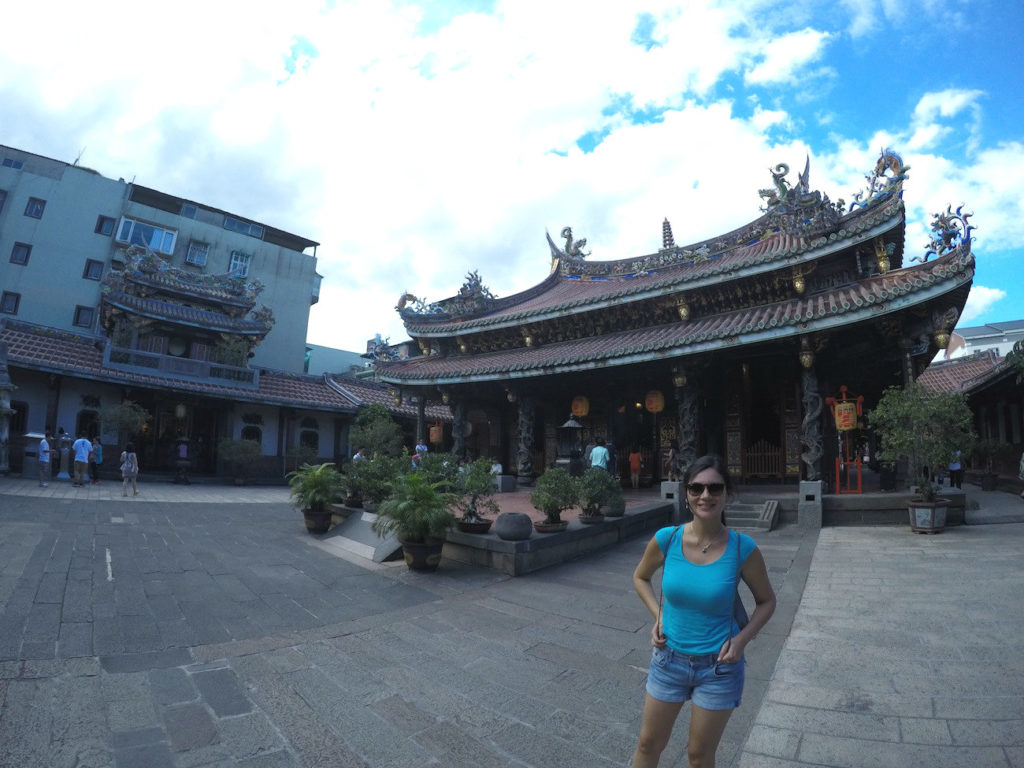 What to eat in Taipei
Let's start with the basics. A bottle of water at any store will cost around 18 TWD ( 0.51 EUR). Taipei is famous for its Night Markets and these markets are unbelievable. I truly recommend visiting at least one market because it's an experience that you will never forget. Be ready to eat all kind of different food, while walking through a street full of people. Try the corn on a stick and fried calamaries, they are delicious. Don't forget to try a bubble tea and the different fresh juices. My favorite ones were orange juice and papaya milk.
1.Raohe Night market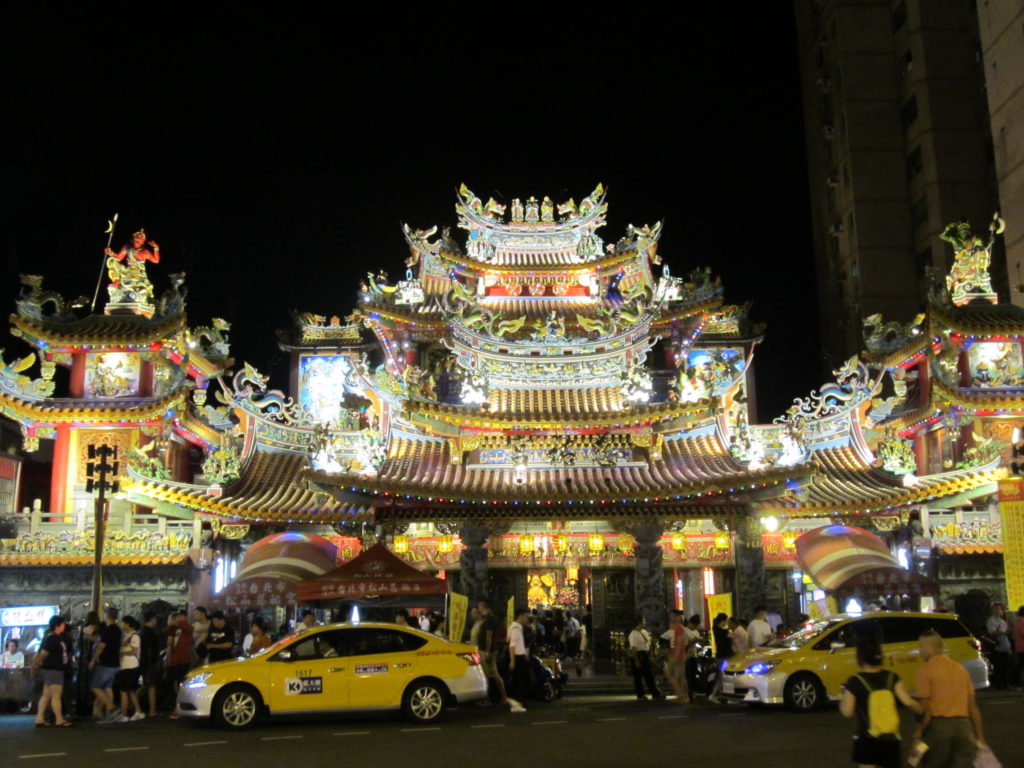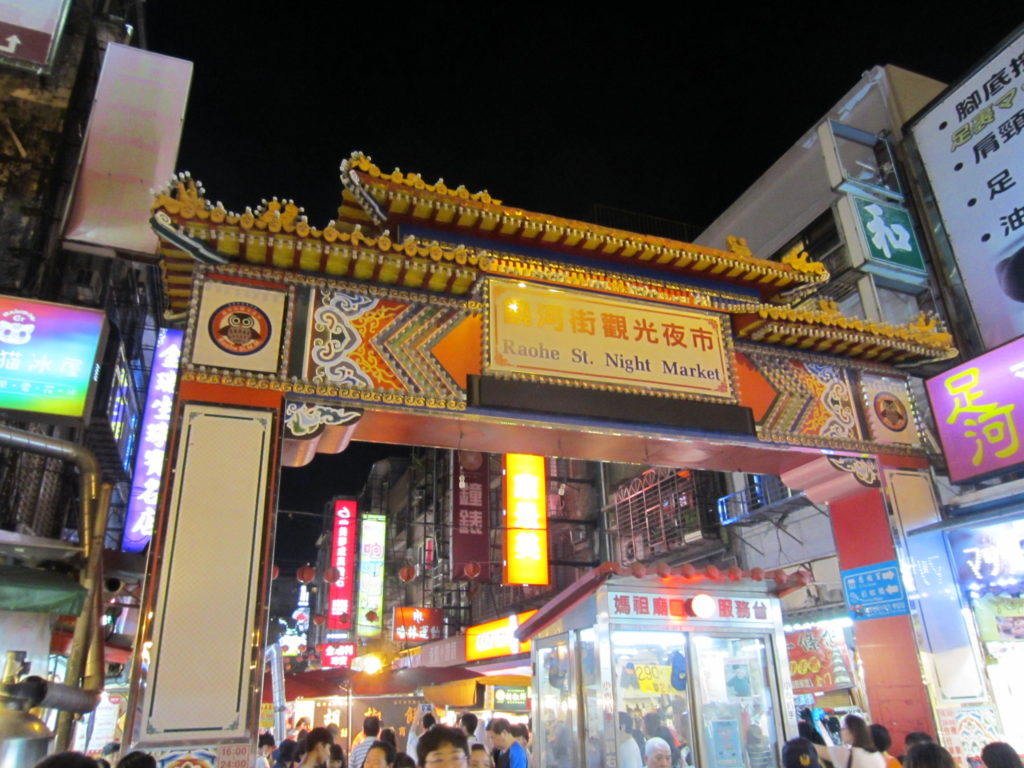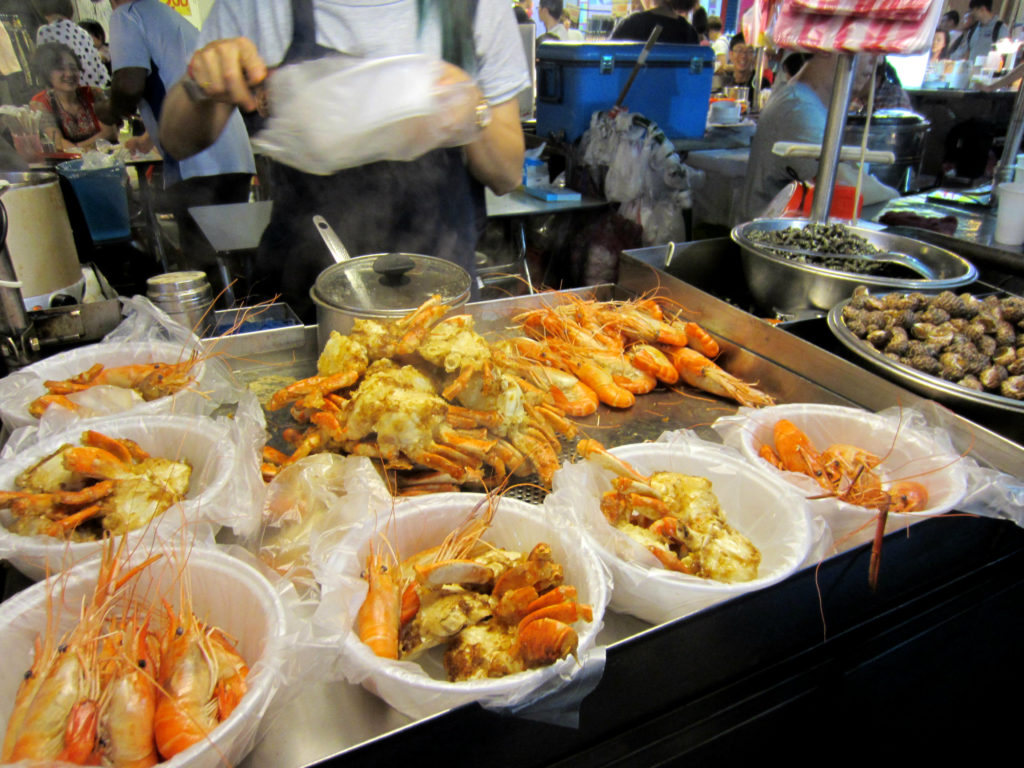 2.Shilin Night market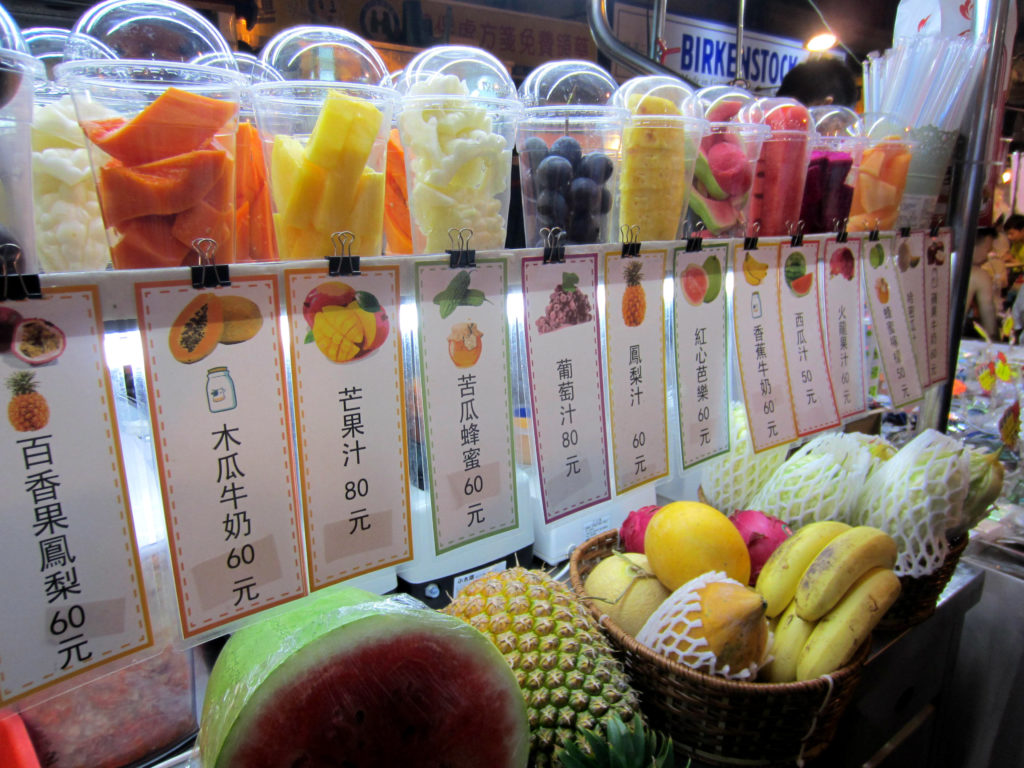 Must food to eat in Taipei: Dumpling soup. It's amazing!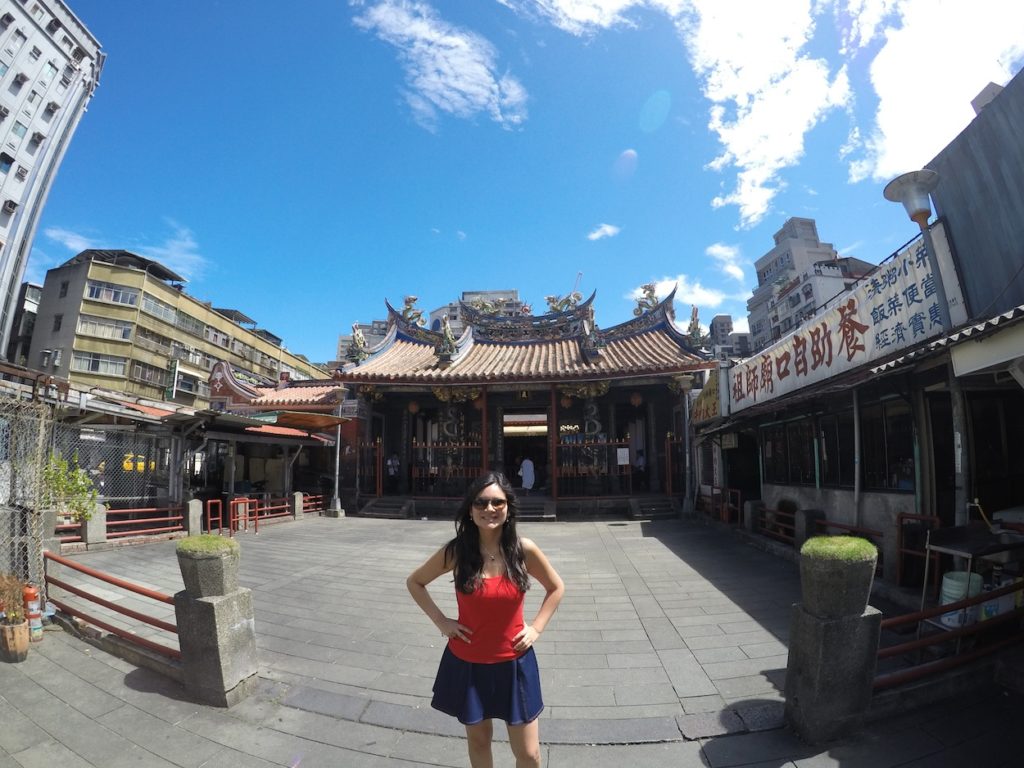 We had so much fun walking around Taipei. If you are a walker like us, stop at one of the food massage salons around the city. They are not expensive and the service is great. Do you have more insights of Taipei? Let us know in your comments
Author:
Fiorella
Fiorella is the author of Chica On The Road. She is a Peruvian girl, who loves to travel. She lived in Bolivia, Italy, Australia, United States, Canada, Germany, and Southeast Asia. She created this travel blog to inspire others to travel more and share travel tips. She is now learning Italian and still traveling.