Poland is a very interesting destination and honestly, I don't know why many travelers still don't consider it in their travel plans. When thinking about Europe, people usually choose to visit Spain, Italy, and the UK. Don't get me wrong, I also love those countries, but why people don't think about Poland too?.
Krakow is the second largest city in Poland. This medieval city is a cultural treasure. In my humble opinion, Krakow has it all and it's the perfect place to start enjoying the polish culture, tradition, and delicious food.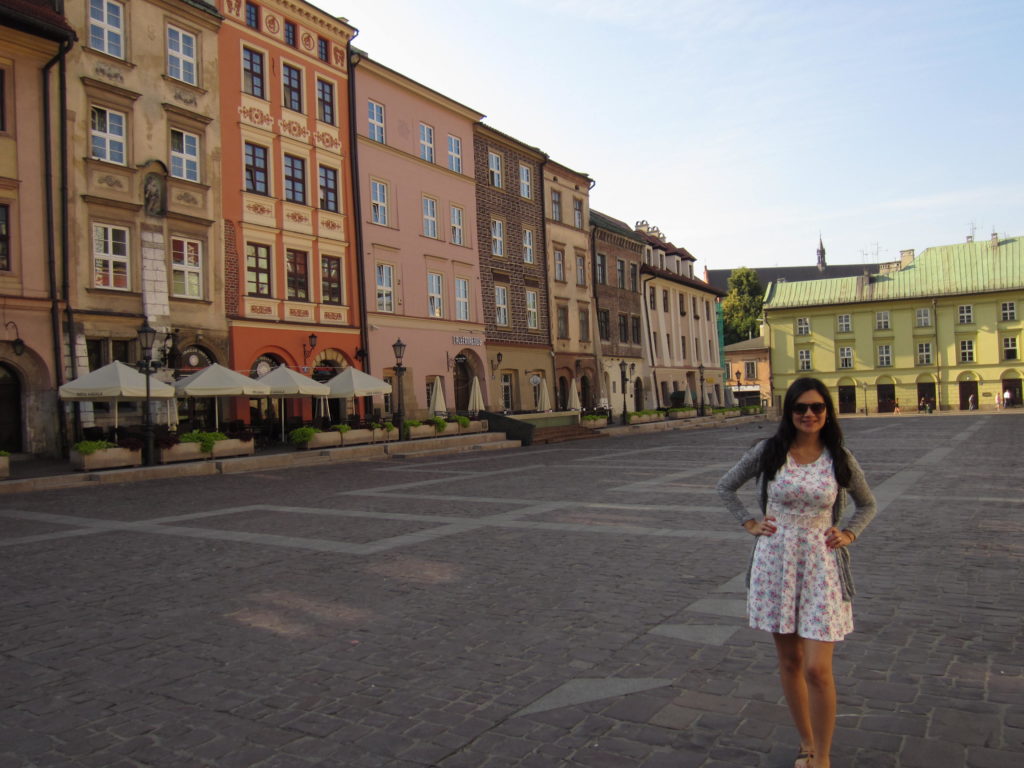 It's been a long time since I've felt super excited about visiting a new destination…Krakow is so pretty!.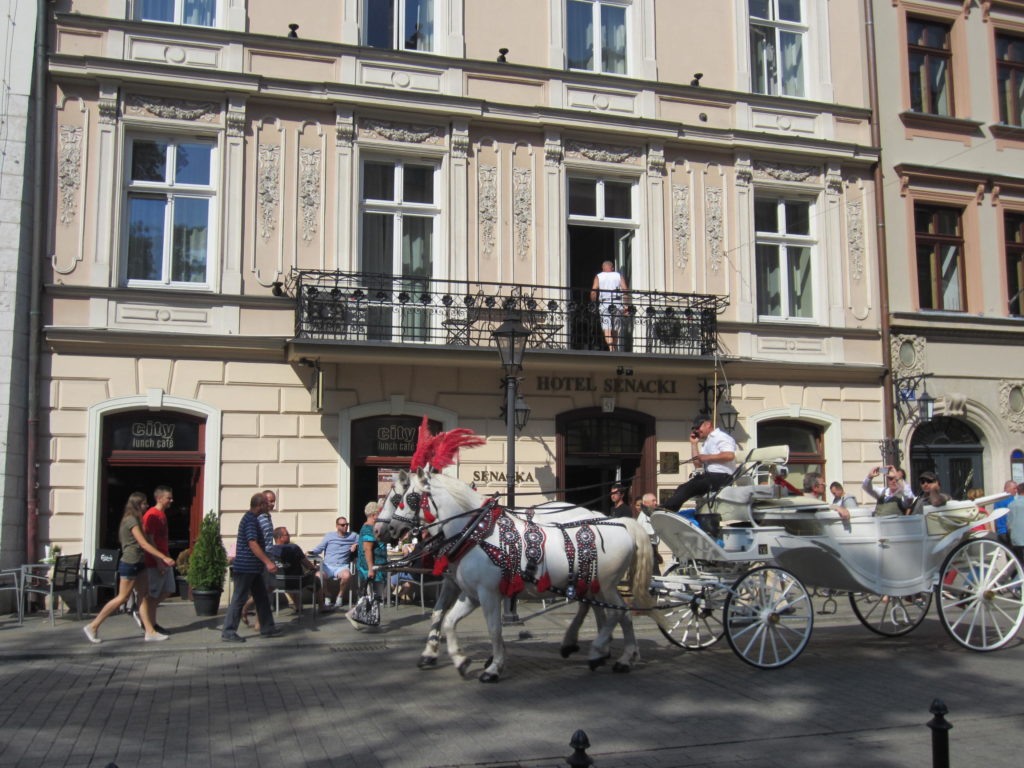 From Berlin, we took a bus to Krakow that took about 8 hours. Maybe this was not a good idea because the bus was a little bit uncomfortable and of course, we couldn't sleep all night. However, as soon as we arrived in Krakow and after a good cup of coffee, we started to explore the city.
Things to do in Krakow
1. Old Town Square (also Market Square)
This square is the main place to go for sightseeing, architecture, and sacred and religious sites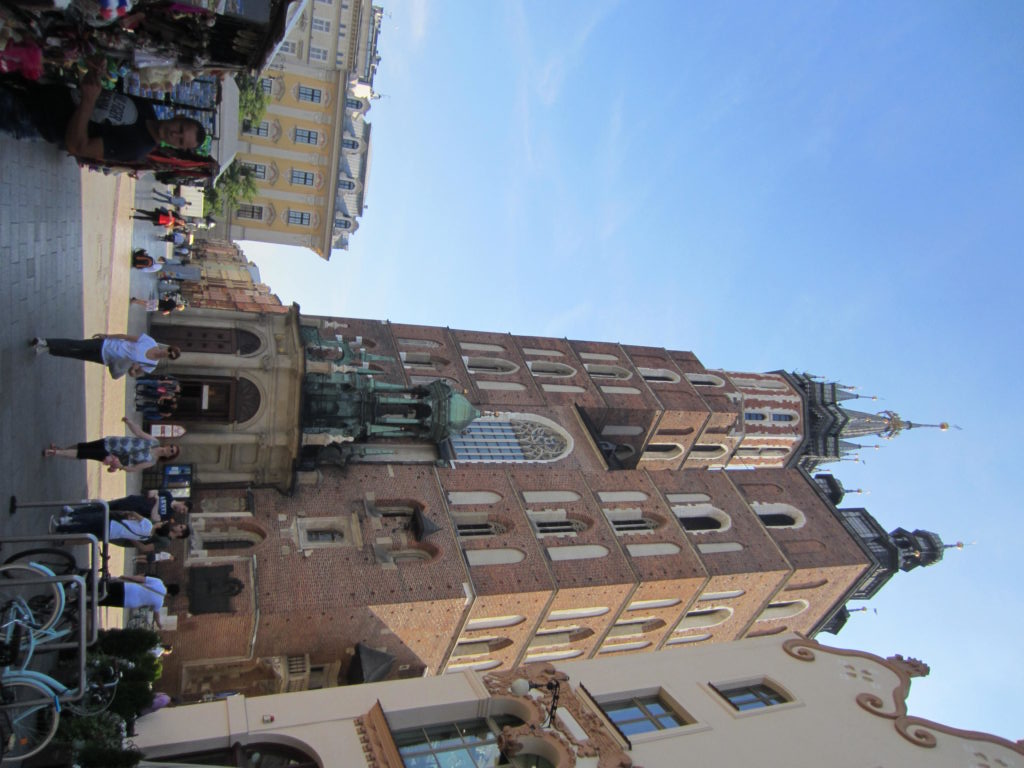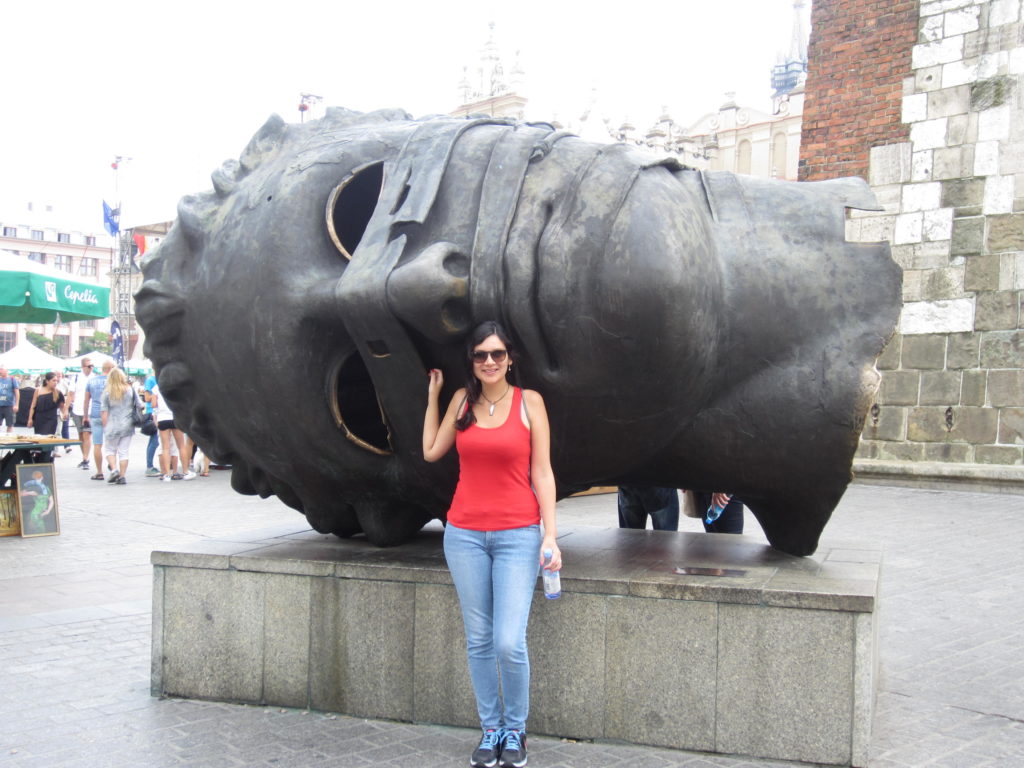 2. Church of St. Peter and St.Paul
For some reason, we didn't get inside but from outside it looked amazing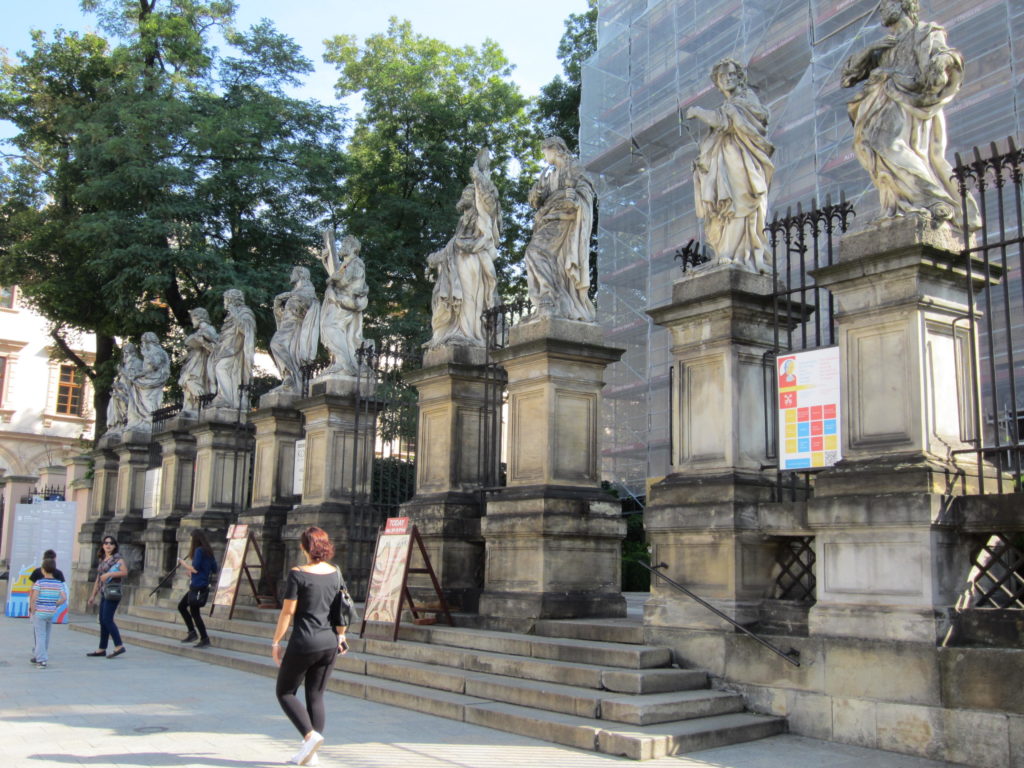 3. Wawel Castle and Cathedral
We loved walking around the castle. There is also a huge garden with beautiful flowers.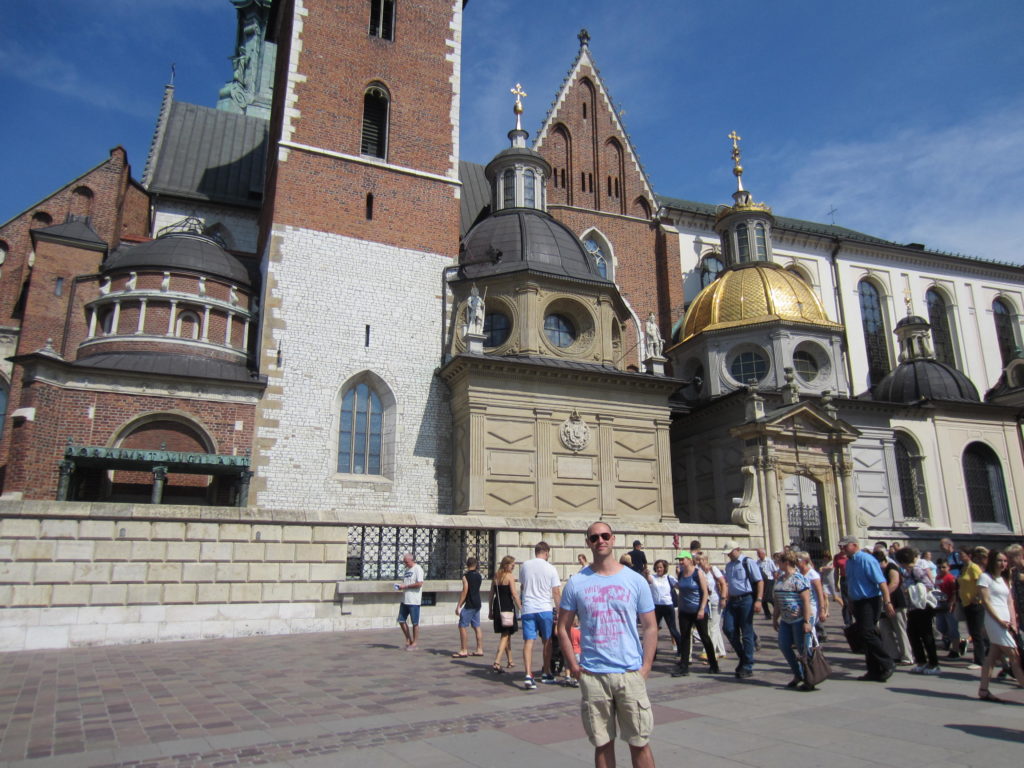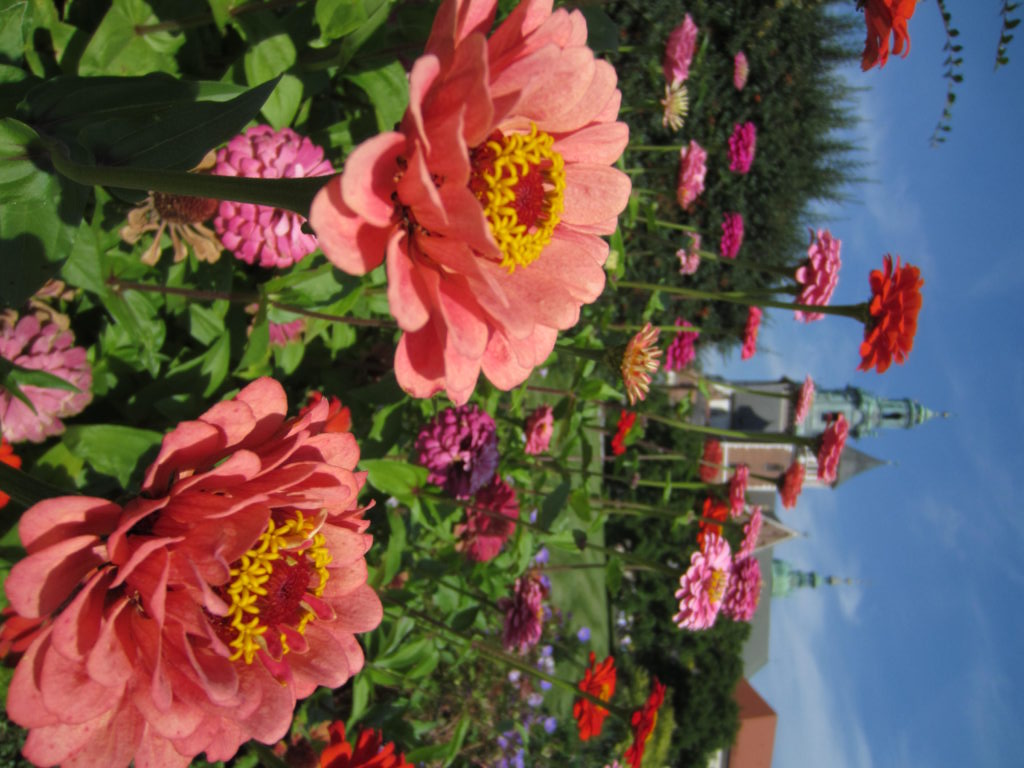 4. Kazimierz (Jewish District)
This is a cool area, full of bars, cafes, and restaurants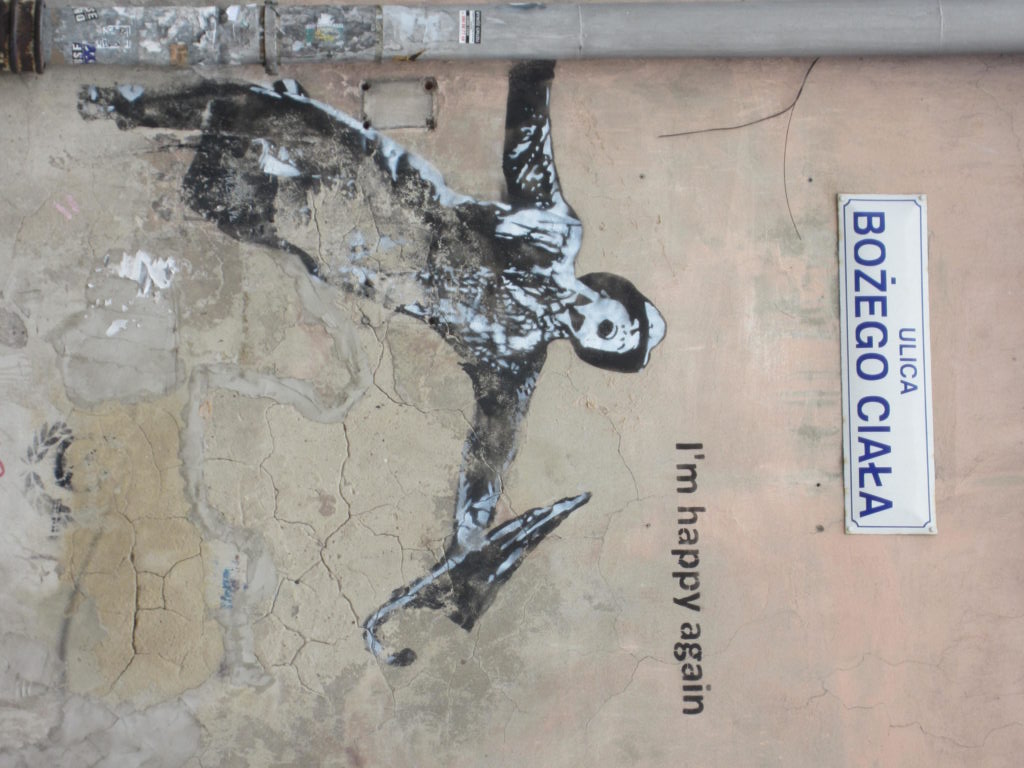 5. Enjoy the view and take a walk along the Vistula River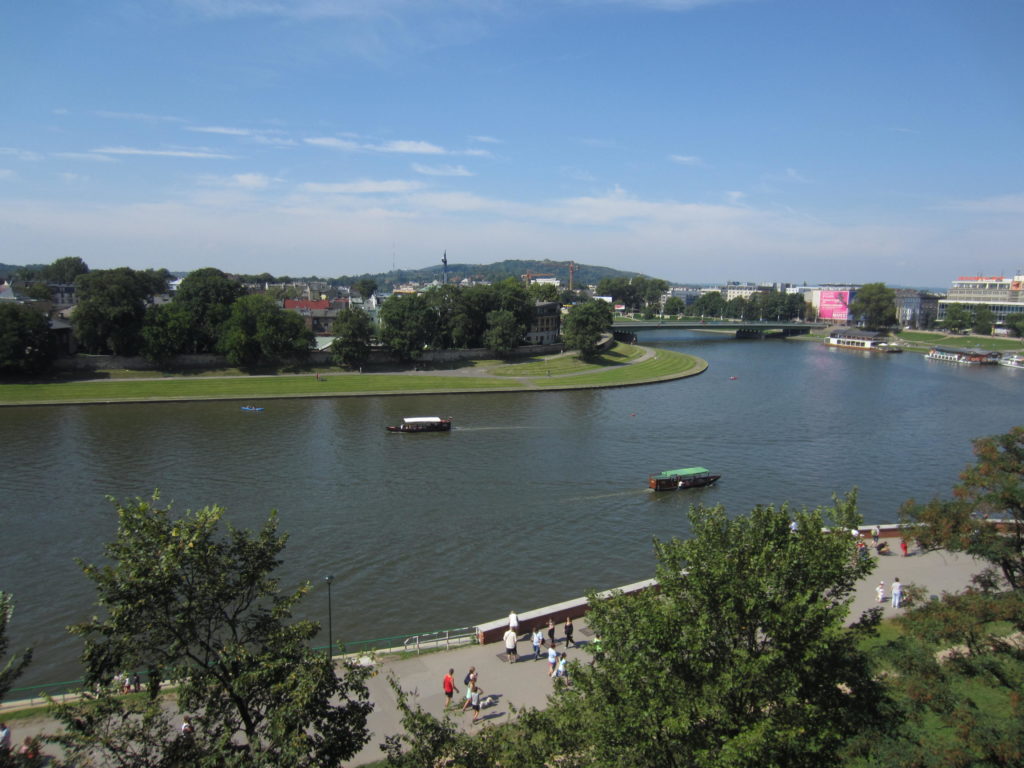 What to eat in Krakow
Pierogis and more pierogis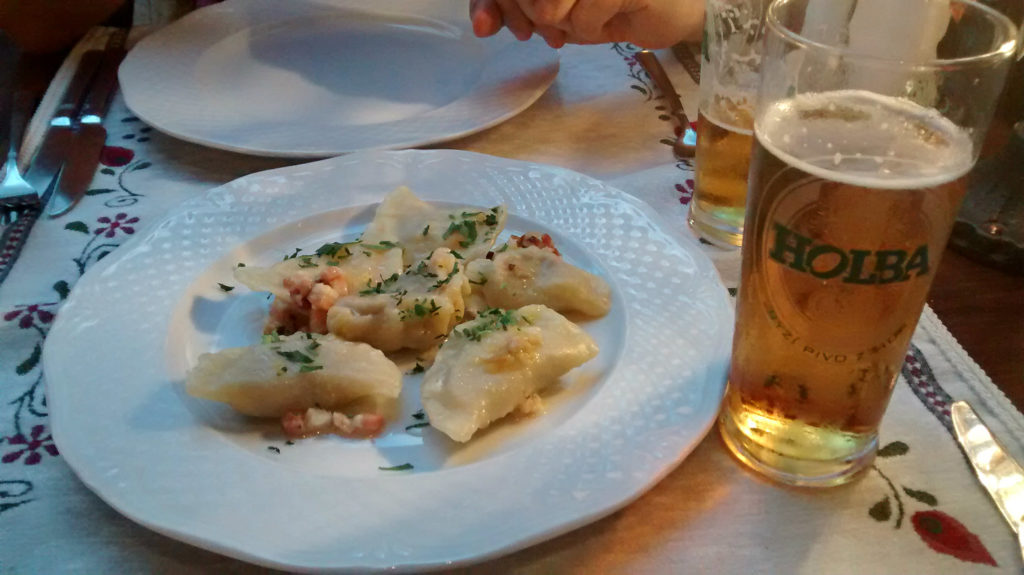 2. Goulash with potato pancake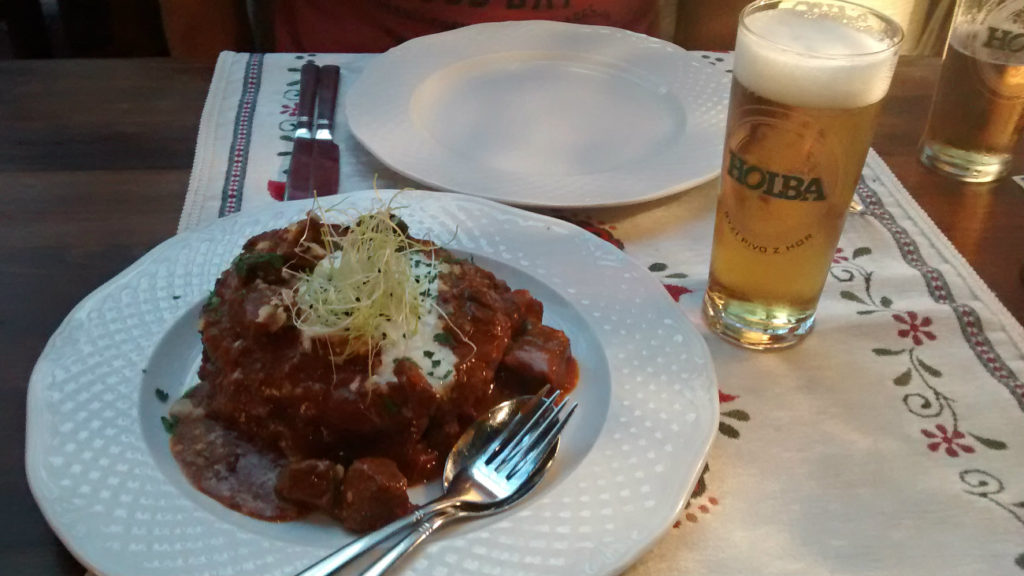 3. Grilled food from a Food Festival at Market Square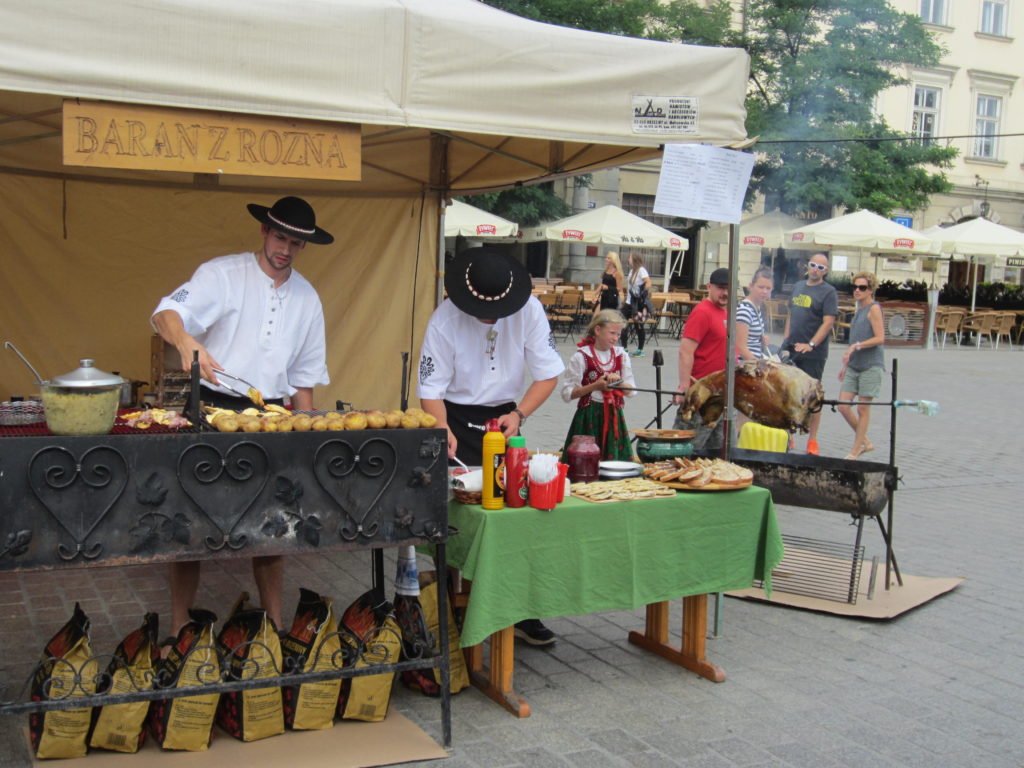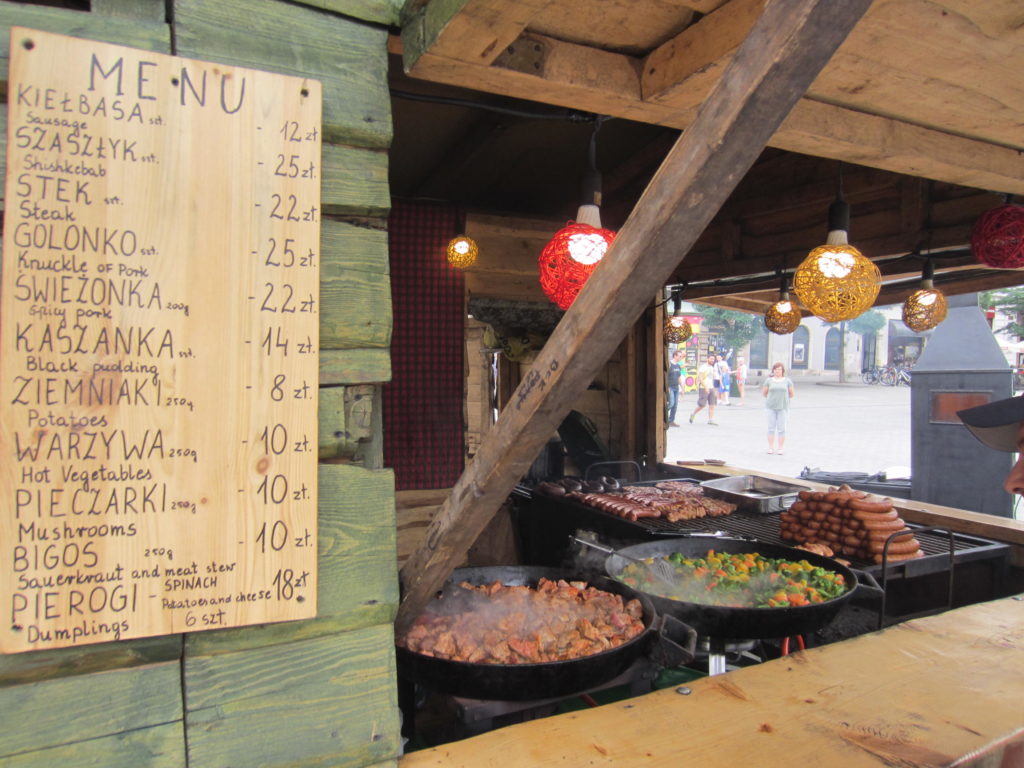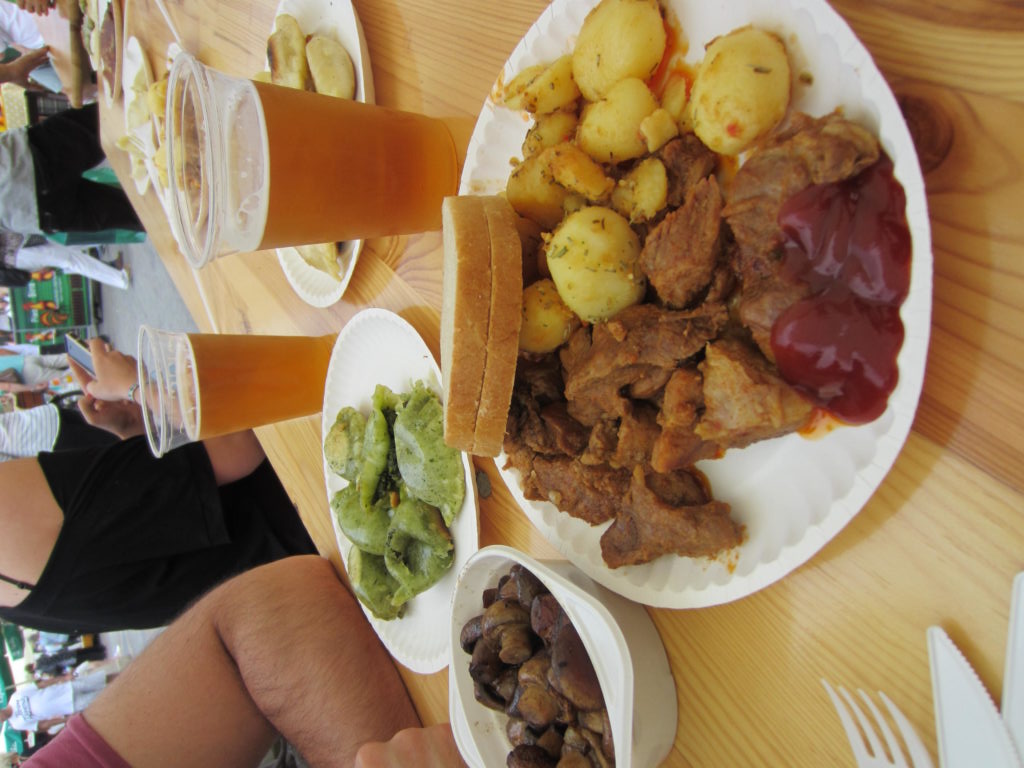 Bonus:
4. Jeff's Hamburger
Well, we ate pierogis the whole trip and even though they are delicious, the day before we left we wanted to grab a big burger. That is how we ended up at Jeff's Hamburger in Kazimierz shopping mall.
SURPRISE! Happy hour… you get two drinks for the price of one. The surprise is that they don't tell there's a happy hour until the waitress brings the drinks
More TYSKIE for us 🙂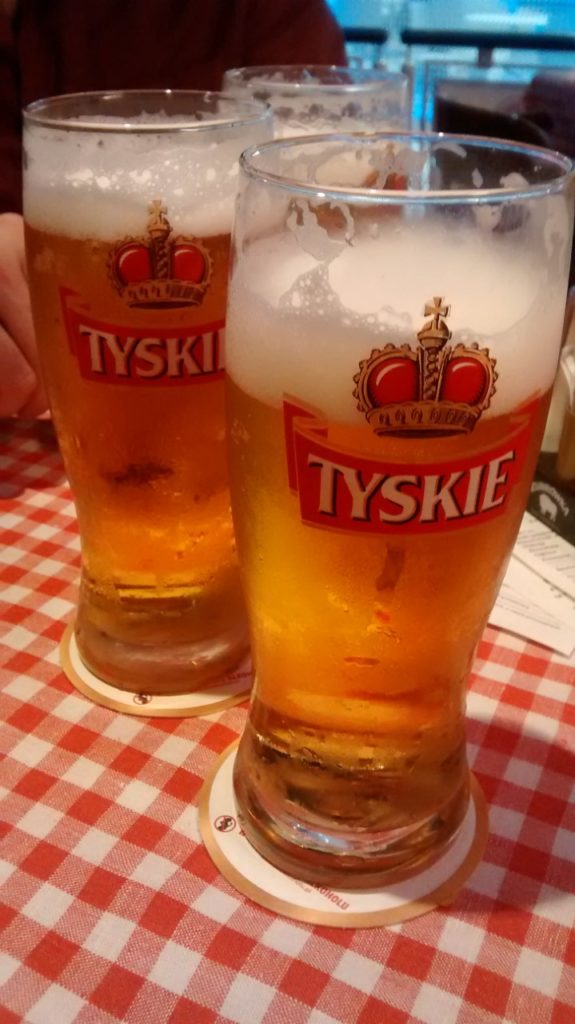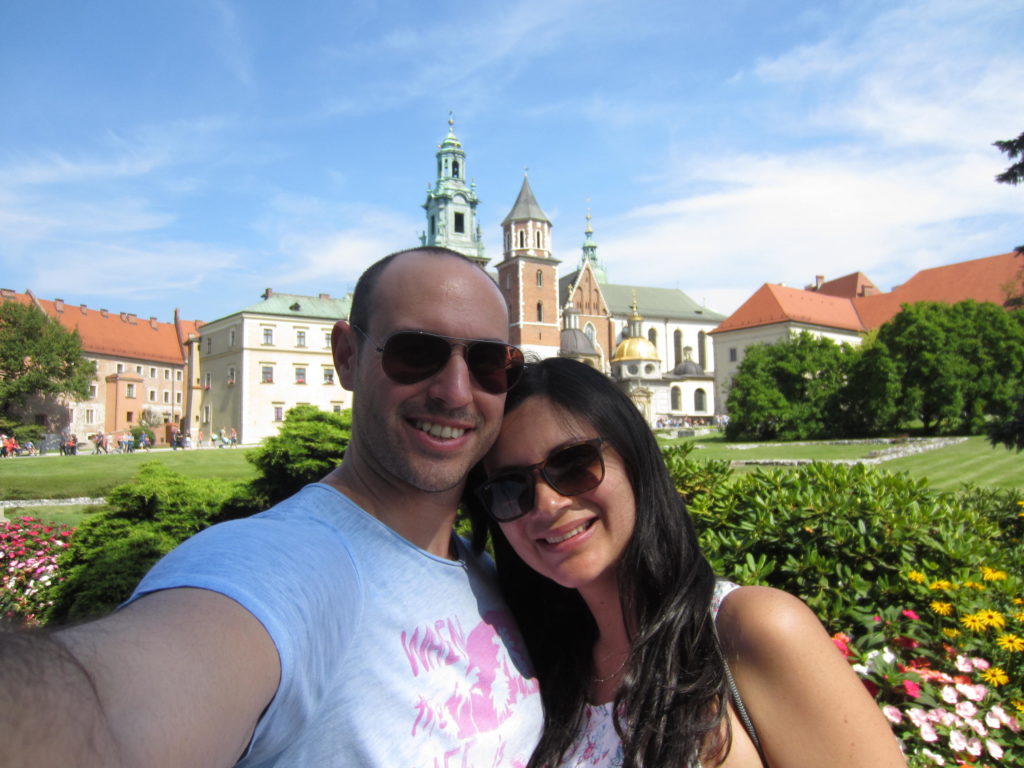 Have I inspired you to travel to Krakow? I hope I did! If you have other insights about Krakow, share them in the comments 
Author:
Fiorella
Fiorella is the author of Chica On The Road. She is a Peruvian girl, who loves to travel. She lived in Bolivia, Italy, Australia, United States, Canada, Germany, and Southeast Asia. She created this travel blog to inspire others to travel more and share travel tips. She is now learning Italian and still traveling.